close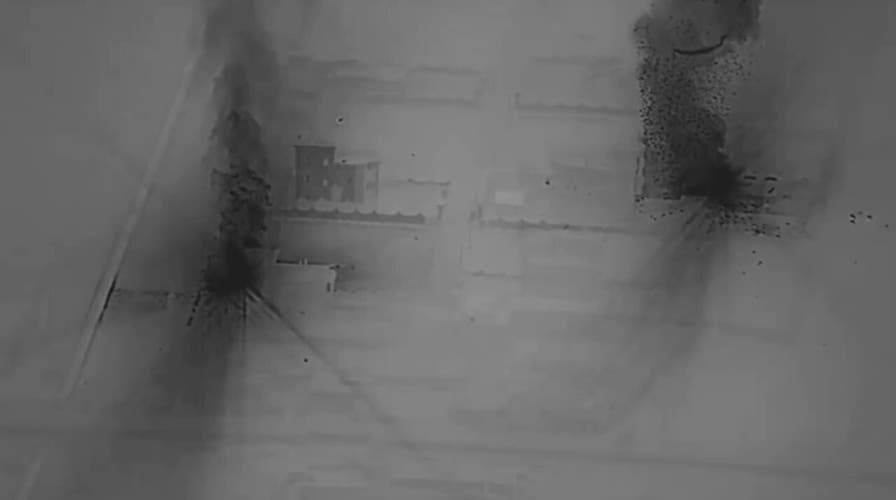 Video
US Air Strike on training and weapons facility in Abul Kamal, Syria
The U.S. Department of Defense released video footage of a U.S. air strike on a training and weapons facility in Abul Kamal, Syria.
The USS Thomas Hudner, an Arleigh Burke-class destroyer, shot down a drone from Yemen in the Red Sea on Wednesday, two U.S. defense officials confirmed to Fox News.
A defense official said the drone was shot down in self-defense. "The drone was heading towards the Hudner," the official said.
The drone attack is the latest in a series of attacks on American troops stationed in the Middle East amid the ongoing Israel-Hamas war.
As of Tuesday, the Pentagon said there have been 56 attacks on U.S. troops in Iraq and Syria since Oct. 17, with 59 U.S. personnel getting injured with either traumatic brain injury (TBI) or non-serious injuries.
MIDDLE EAST PAYING PRICE OF BIDEN WHITE HOUSE REMOVING HOUTHIS FROM TERRORIST LIST, EXPERTS SAY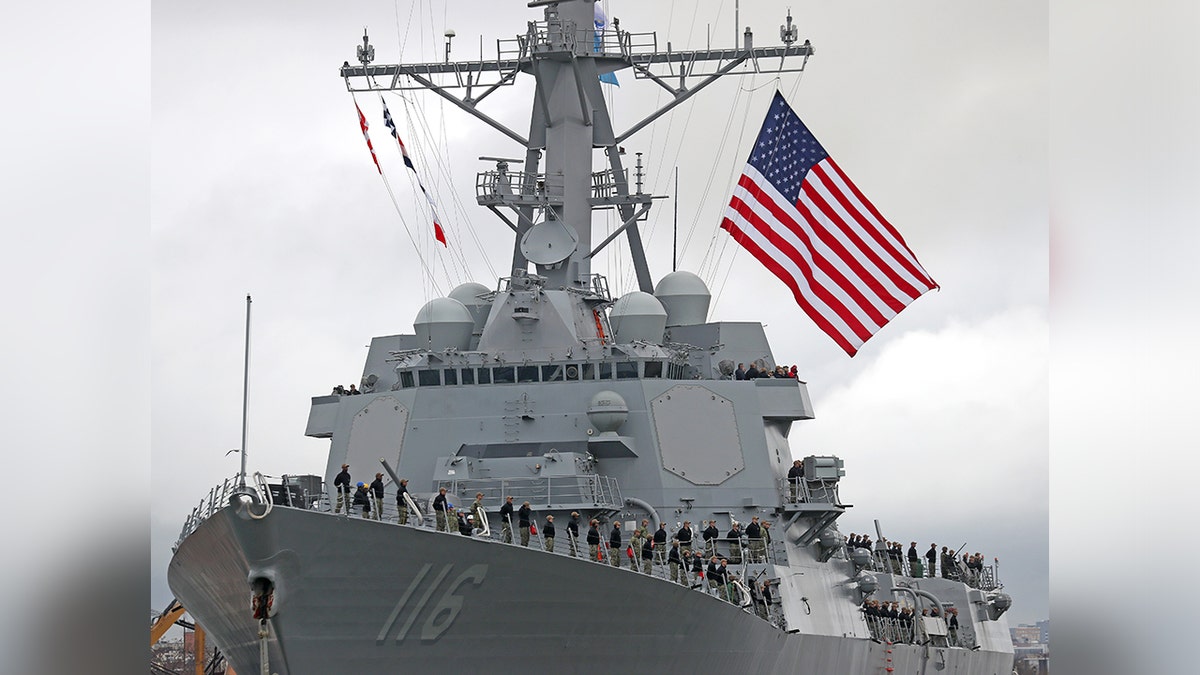 The USS Thomas Hudner, named after Concord's Medal of Honor recipient Thomas Hudner, arrives in Boston for its commissioning ceremony later in the week on Nov. 26, 2018. (David L. Ryan/The Boston Globe via Getty Images)
Pentagon Deputy Press Secretary Sabrina Singh provided the update to reporters, saying of the 59 U.S. personnel who were injured, 32 were listed with injuries in the non-serious category, while the other 27 individuals suffered from TBI.
Last week, the Iranian-backed Houthis shot down a U.S. MQ-9 Reaper drone near the Yemini Coast.
The drone was reportedly surveilling Yemen when a Houthi militia fired at the equipment, estimated to cost about $30 million.
Since the drone was shot down, the U.S. has not responded, and the Houthis have threatened to act against Israeli ships in the Red Sea.
PENTAGON CONFIRMS 56 ATTACKS ON US TROOPS IN IRAQ AND SYRIA SINCE OCT. 17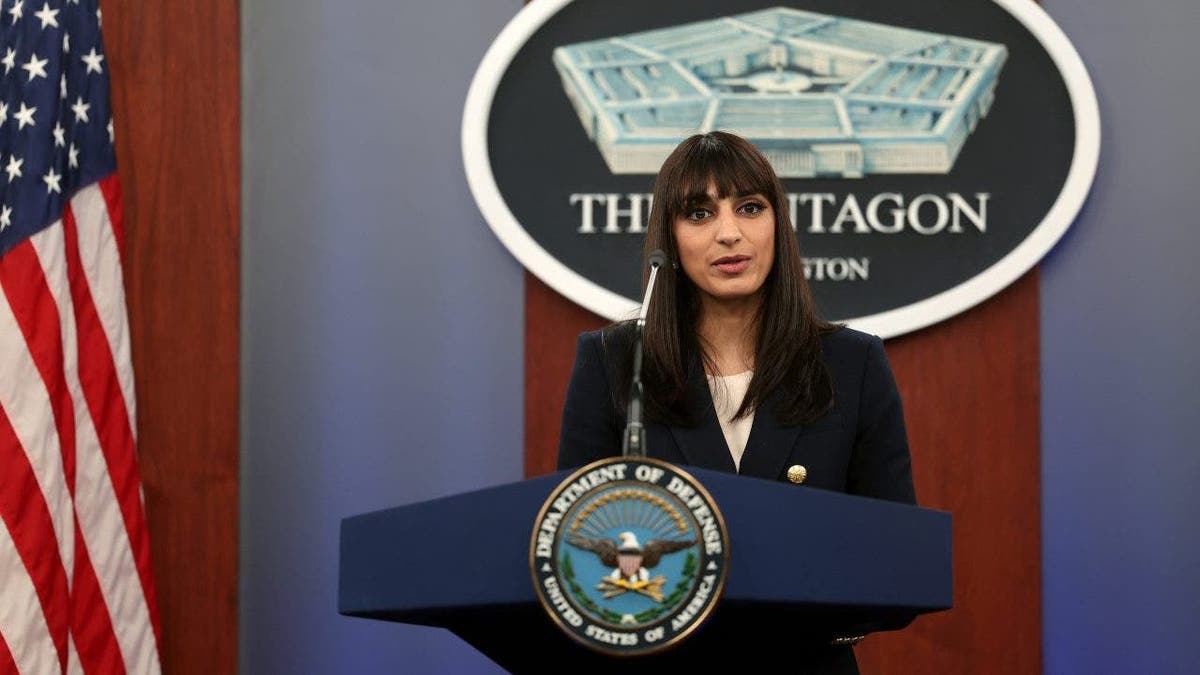 Pentagon Deputy Spokesperson Sabrina Singh holds a press briefing at the Pentagon on January 26, 2023 in Arlington, Virginia.  (Kevin Dietsch/Getty Images)
On Tuesday, during the Pentagon news briefing, Fox News' Jennifer Griffin asked Singh about the lack of U.S. military response to the Houthis in Yemen who downed the MQ-9 drone.
"Isn't the lack of response by the US military inviting more actions, aggressive actions by the Houthis?" Griffin asked.
"I wouldn't say that it's inviting more aggressive or further response from the Houthis. We've seen the Houthis do this before," Singh said. "We've seen one of our MQ-9s shot down before in the past. I'm not saying that we're not going to respond. We always reserve the right to respond at a time and place of our choosing."
Also Tuesday, the U.S. Department of Defense (DoD) released two videos of airstrikes conducted by U.S. forces on Iranian proxy fighters in Syria, which took place on Sunday.
IRANIAN SHADOW MILITIAS TARGET US, ISRAEL IN MIDDLE EAST: REPORT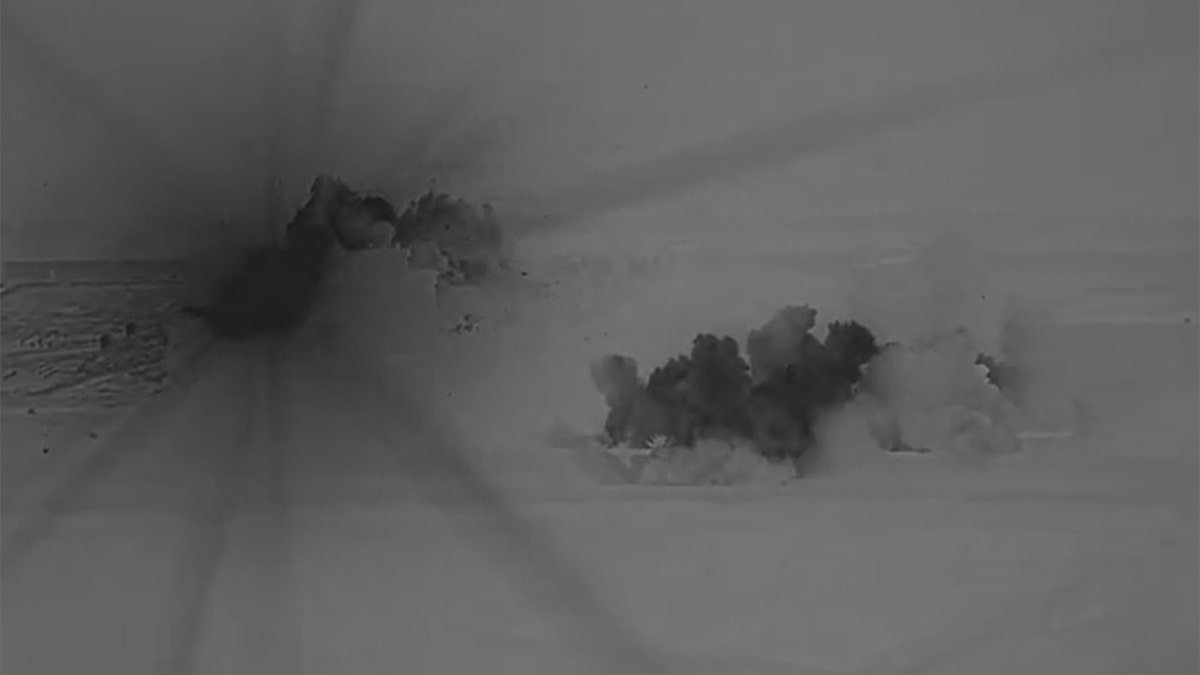 The U.S. Department of Defense released video footage of a U.S. airstrike on a training and weapons facility in Abul Kamal, Syria. (Department of Defense)
A senior U.S. defense official said the strikes killed at least six Iranian proxy fighters at Islamic Revolutionary Guard Corps (IRGC) stations in the Syrian cities of Abu Kamal and Maydin.
The buildings targeted by U.S. forces included a reported safe house and training facility, but a senior defense source told Fox News that the safe house functioned as a headquarters.
CLICK HERE TO GET THE FOX NEWS APP
Another official told Fox that secondary explosions were seen at one of the locations, which suggested there was a large amount of flammable ammunition or weapons at the facility.
Defense Secretary Lloyd Austin said the airstrikes were "in response to continued attacks against U.S. personnel in Iraq and Syria."
Fox News' Jennifer Griffin and Fox News Digital's Greg Wehner and Andrea Vacchiano contributed to this report.
Chris Pandolfo is a writer for Fox News Digital. Send tips to c[email protected] and follow him on Twitter @ChrisCPandolfo.