close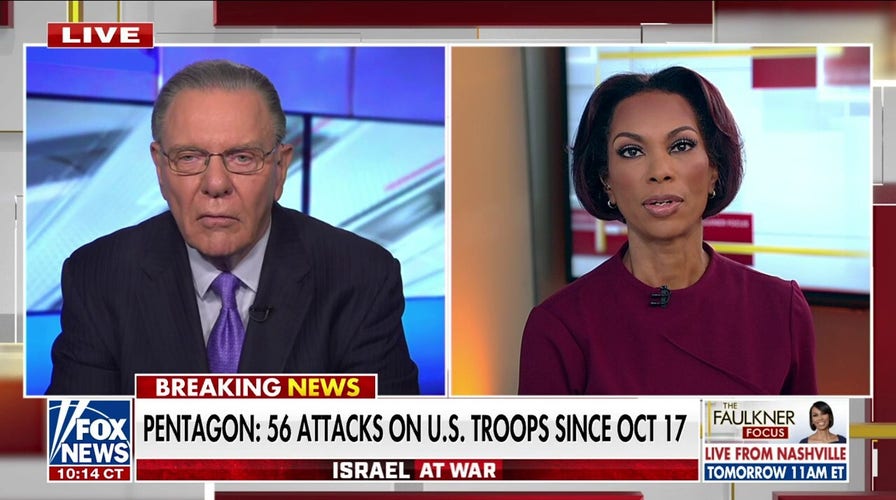 Video
Jack Keane: Hamas' massacre on Oct. 7 'intended' to spur violent response
Gen. Jack Keane joined 'The Faulkner Focus' to discuss the media's double standard on covering the Israel-Hamas war as the IDF continues its war in Gaza. 
The wife of Israeli Prime Minister Benjamin Netanyahu has written a letter Wednesday to first lady Jill Biden, urging her to call for the "immediate release" of child hostages who are "suffering" in the captivity of Hamas terrorists.
Sara Netanyahu opened her plea by saying that "I'm writing to you not only as Bibi's wife but first and foremost as a mother."
"For over a month now, 32 children have been held kidnapped in Gaza, brutally torn from their parents and their homes," Netanyahu said. "These children are surely suffering from untold trauma, not only by being kidnapped, but having witnessed the brutal murder of their parents and siblings on that horrific October 7th."
Netanyahu said one hostage taken by Hamas was pregnant and gave birth to her child in the presence of the terrorist group.
LIVE UPDATES: ISRAEL AT WAR WITH HAMAS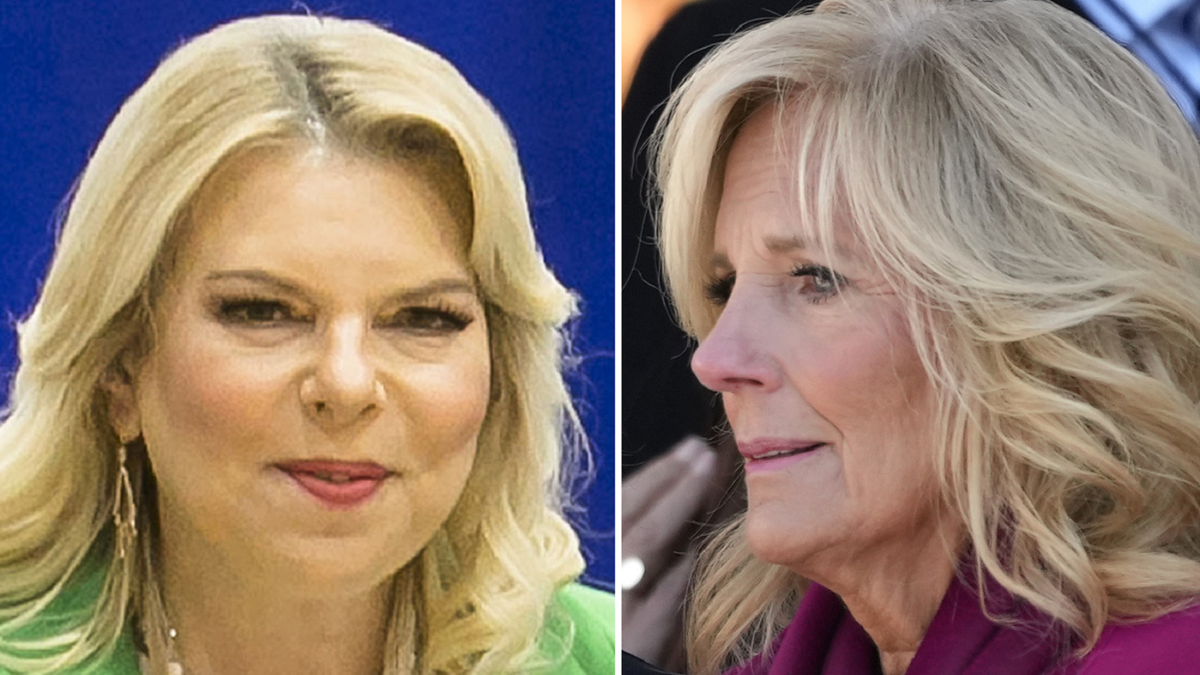 Sara Netanyahu, left, has written a letter to first lady Jill Biden about the hostage situation in the Gaza Strip. (Amir Levy/Getty Images/AP/Andrew Harnik)
"You can only imagine, as I do, what must be going through that young mother's mind as she is being held with her newborn by these murderers," she wrote to Biden.
Netanyahu also described how one of the hostages was a 10-month-old child, who was "kidnapped before he learned how to walk or talk."
ISRAELI TROOPS ENTER AL-SHIFA HOSPITAL AFTER KILLING HAMAS TERRORISTS IN GATE-SIDE FIREFIGHT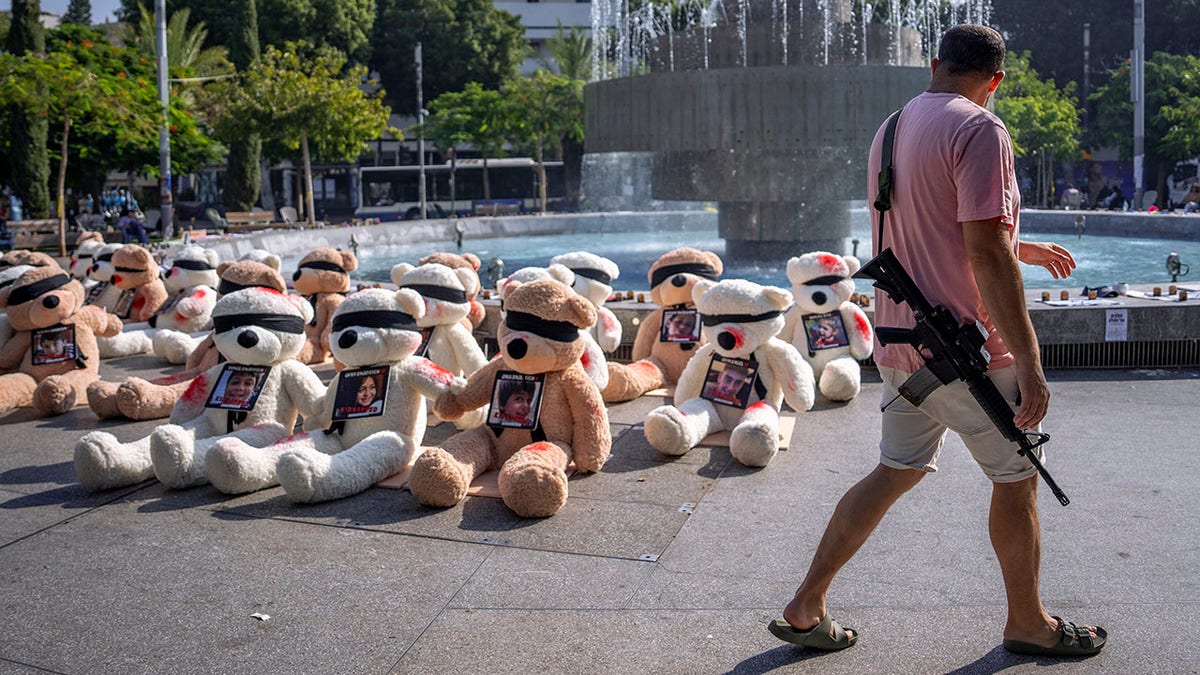 An off-duty Israeli soldier walks by an installation of blindfolded giant teddy bears adorned with photos of Israelis held captive in Gaza, in Tel Aviv, Israel, in late October. (AP/Oded Balilty)
"We must speak out on behalf of these children," she said. "We must call for the immediate release of them and all those being held. We must demand the Red Cross visit them immediately. They have yet to do so."
Netanyahu concluded her message by saying that "this nightmare that began over a month ago must end" and "these children need our help."
A person looks at a wall displaying pictures of people still held hostage in Gaza, on Oct. 26, 2023 in Tel Aviv, Israel. (Dan Kitwood/Getty Images)
CLICK HERE TO GET THE FOX NEWS APP
She also sent additional letters to the wife of French President Emmanuel Macron, to the wife of British Prime Minister Rishi Sunak and to the wives of other leaders.
Fox News' Dana Karni contributed to this report.
Greg Norman is a reporter at Fox News Digital.