close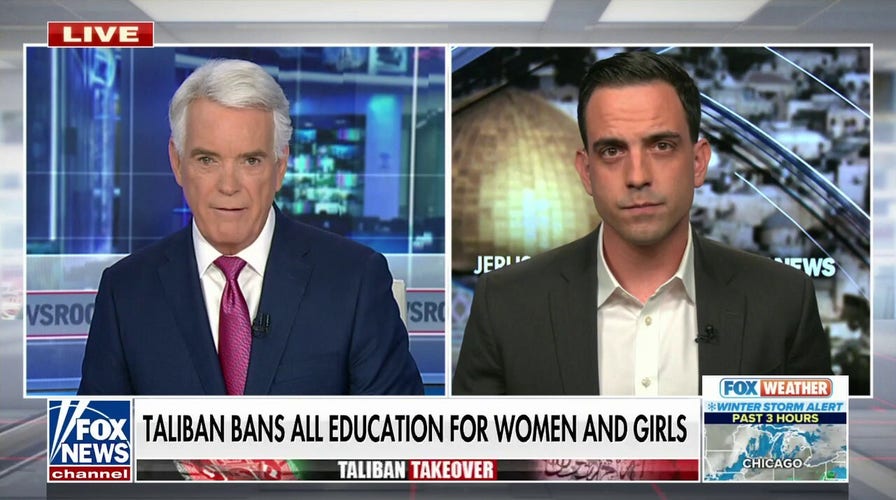 Video
Taliban bans Afghan women from higher education
Fox News' Trey Yingst reports on Tailban banning all education for women and girls
The State Department announced new visa restrictions this week on current and former Taliban officials who were involved in the decision to ban women and girls from higher education.
The Taliban doubled down on their ban of women in girls in college last week, warning universities not to allow female Afghans to take entry exams.
Officials also banned foreign and Afghan women from working in nongovernmental organizations in December, a move that aid groups have warned could exacerbate the country's current economic crisis.
Taliban soldiers stand guard in Panjshir province northeastern of Afghanistan, Wednesday, Sept. 8, 2021. 
(AP Photo/Mohammad Asif Khan)
"Through these decisions, the Taliban have again shown their disregard for the welfare of the Afghan people," Secretary of State Antony Blinken said in a statement.
"The Taliban cannot expect the respect and support of the international community until they respect the human rights and fundamental freedoms of all Afghans, including women and girls."
AFGHANS FLEEING TALIBAN FORCED TO MAKE 11-COUNTRY TREK AMID SLOW US ASYLUM PROCESS: REPORT
Women and girls in Afghanistan have seen their freedoms eroded after the U.S. pulled out of the country in August 2021.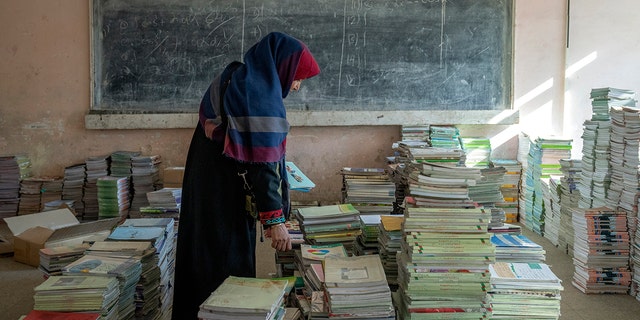 Amanah Nashenas, 45-year-old an Afghan teacher, collects books in a school in Kabul, Afghanistan, Thursday, Dec. 22, 2022. 
(AP Photo/Ebrahim Noroozi)
Taliban officials, who adhere to a hard-line interpretation of Islamic law, have also placed restriction on women traveling outside the home without a male chaperone, prohibited women from working aside from a few sectors, and banned girls from attending middle and high school.
CLICK HERE TO GET THE FOX NEWS APP
United Nations humanitarian chief Martin Griffiths characterized the ban on female aid workers as "a potential death blow" for many programs that have propped up Afghanistan's cratering economy over the past year and a half.
"Afghanistan is going through a savage winter, the second under the Taliban," he said at a news conference this week. "Last winter, we managed to survive. I don't know if we can do this indefinitely, not with all these bans."
The Associated Press contributed to this report.
Paul Best is a breaking news reporter for Fox News Digital and Fox Business. Story tips and ideas can be sent to [email protected] and on Twitter: @KincaidBest.