close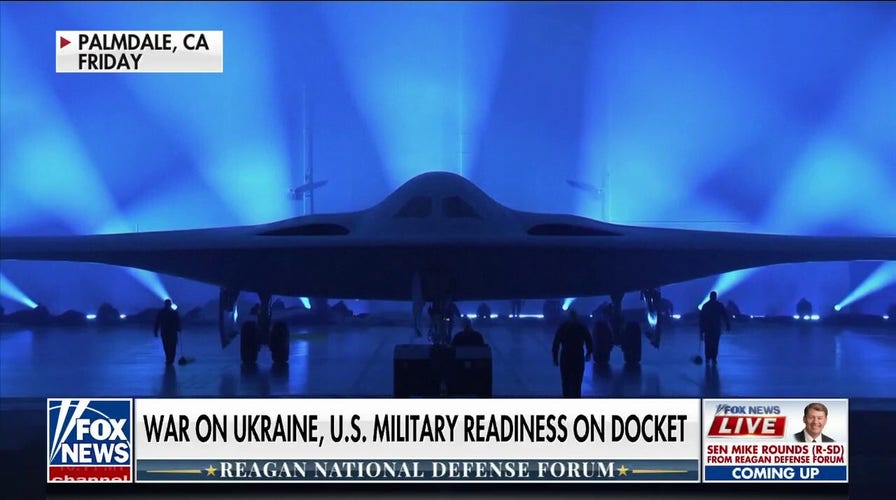 Video
US unveils new fighter jet at defense forum
Fox News chief national security correspondent Jennifer Griffin previews the Reagan National Defense Forum in California where national security leaders discuss the war in Ukraine and military readiness.
A US F-16 fighter jet crashed during training on Saturday morning near a major US military base in South Korea, the US military said in a press release.
The F-16 Fighting Falcon crashed "in an agricultural area" near Osan Air Base in Pyeongtaek, South Korea at 9:45 a.m. local time, the US Air Force said in a statement.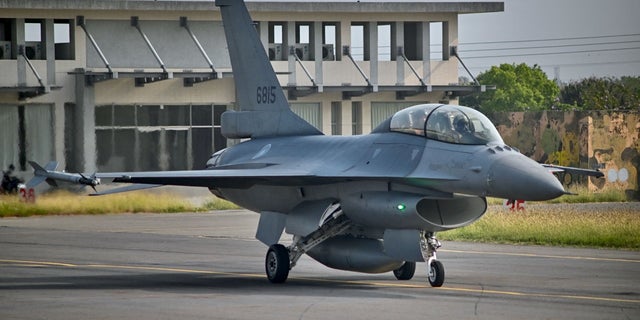 A U.S.-made F-16 V fighter taxis on the runway at an air force base in Chiayi county, Taiwan, on March 25, 2023. The country said Friday it used planes and ships to respond to Chinese aircraft that crossed the Taiwan Strait median line, according to Reuters. (Sam Yeh/AFP via Getty Images)
The lone pilot was ejected safely and transported to the nearest medical facility, the military said. No civilians were hurt during the incident.
CHINA, RUSSIA, NORTH KOREA, IRAN ARE INVESTING IN WAYS TO NUKE US. THE TIME IS NOW FOR MISSILE DEFENSE
The military said that the pilot was participating in a routine daytime training sortie at the time of the incident, adding that the military is investigating the cause of the crash.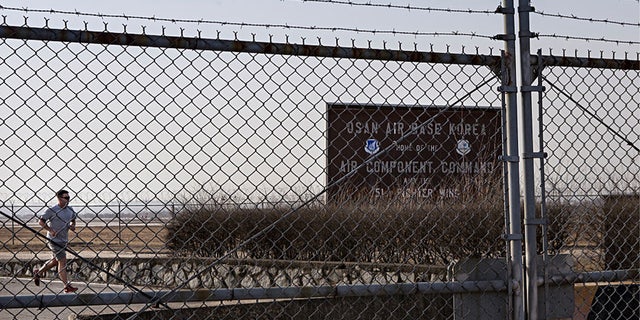 A man runs past a sign at the Osan US military air base south of Seoul. Osan Military base is the US' closet base to the border of North Korea. (YELIM LEE/AFP via Getty Images)
In a Twitter post, South Korea's Governor of Gyeonggi Province Kim Dong-yeon wrote that a local fire department was dispatched to diffused to extinguish the fire, noting that there is no risk of a secondary explosion from the crash.
"The Gyeonggi-do Fire and Disaster Headquarters was immediately dispatched to extinguish the fire and rescue lives, and there is no risk of a secondary explosion," Governor Dong-yeon wrote in a translated post.
The military has not released the name of the pilot at this time.
CLICK HERE TO GET THE FOX NEWS APP
The 51st Fighter Wing Public Affairs office did not immediately respond to Fox News Digital's request for comment.
Sarah Rumpf-Whitten is a writer on the breaking news team for Fox News Digital. You can reach her on Twitter at @s_rumpfwhitten.