close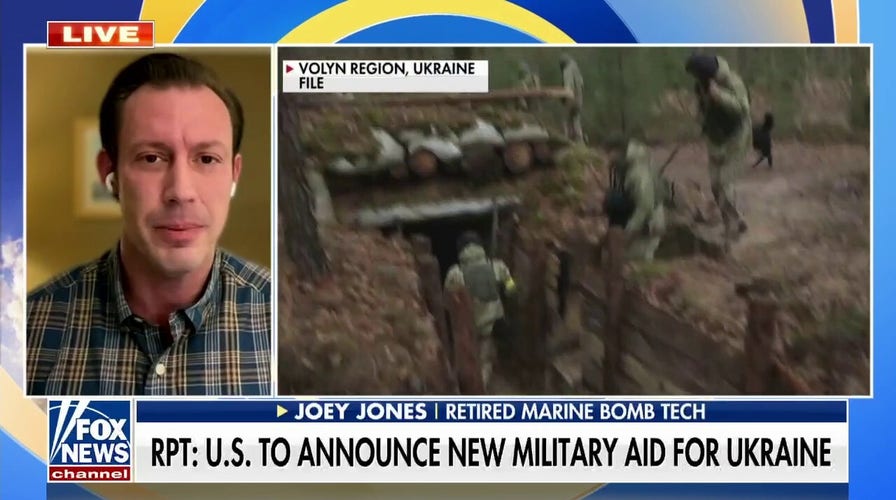 Video
Ukraine funding raises questions about Biden administration's ability to 'plan ahead': Joey Jones
Fox News contributor Johnny 'Joey' Jones discusses the latest U.S. military aid package for Ukraine and how ready U.S. forces would be to take on an adversary in war.
The Pentagon has asked its forces stationed in South Korea to send equipment to Ukraine to aid it in the war against Russia Fox News confirmed Thursday.
Two defense officials said that the Pentagon had requested U.S. Forces Korea (USFK) to send 155mm howitzer artillery ammunition rounds that would likely be sent to Ukraine after first transferring through Germany.
The U.S. is "looking under every rock" for munitions, an official told Fox News.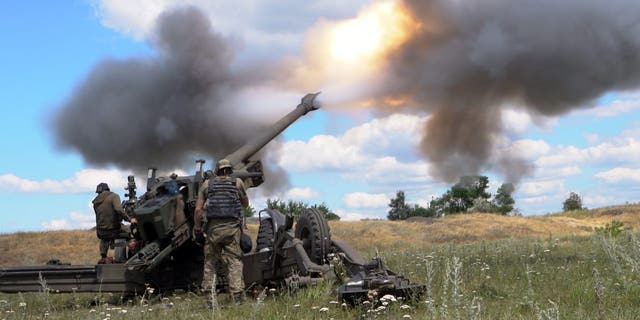 Ukrainian servicemen fire a towed howitzer in eastern Ukraine. This photo cannot be distributed in the Russian Federation. 
(Anna Opareniuk/ Ukrinform/Future Publishing via Getty Images)
UKRAINE'S ZELENSKYY QUESTIONS WHETHER PUTIN IS 'STILL ALIVE', MOSCOW ASSURES HE IS
Department of Defense (DOD) spokesman Lt. Col. Marty Meiners did not confirm details on the transfer of equipment but said the move would not detract from the U.S.'s regional readiness in and around South Korea.
"Any potential sale or transfer of equipment will be closely evaluated against current and future U.S. and [Republic of Korea] military readiness requirements on the peninsula, and will not detract from our defensive posture or response capability against regional threats," Meiners said.
USFK spokesperson Col. Isaac Taylor echoed this and said providing Kyiv with arms from the U.S. Forces Korea (USFK) would have "zero impact" on U.S. operations and its ability to execute its "ironclad commitment to the defense" of South Korea.
"There should be no doubt that we remain ready to 'fight tonight'," he added.
The announcement comes just days after reports surfaced showing that the U.S. had also transferred thousands of artillery shells from weapons stockpiles in Israel to Ukraine.
Neither Israel nor South Korea have provided defensive aid to Ukraine since the war began, though concerns have mounted that Russia may argue that Seoul and Jerusalem have broken their pledge in allowing U.S. forces to siphon arms from their stockpiles, first reported The New York Times earlier this week.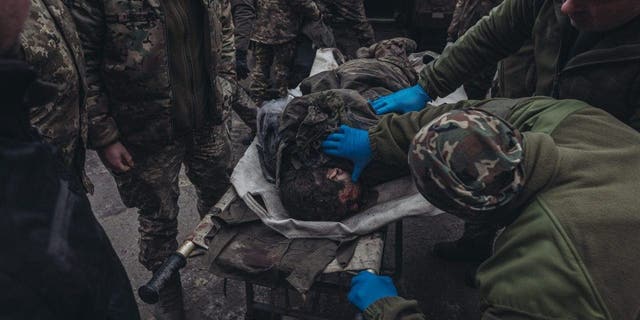 Ukrainian army medics transfer a wounded soldier in a hospital on the Donbass frontline in Donetsk, Ukraine on Jan. 12, 2023. 
(Diego Herrera Carcedo/Anadolu Agency via Getty Images)
RUSSIA'S MEDVEDEV WARNS OF NUCLEAR FALLOUT IF RUSSIA DEFEATED BY NATO ARMS IN UKRAINE
The request from USFK is in addition to a separate sale of 100,000 155mm artillery rounds from South Korea to the U.S., which the U.S. will then send to Ukraine – a deal that has been in the works for nearly a year defense officials confirmed Thursday.
The push to get more arms to Ukraine comes as Russia has allegedly looked to expand its military to 1.5 million soldiers and bolster its war effort in eastern Ukraine.
The U.K. defense ministry on Thursday assessed that Russia may also be looking to transport T-14 tanks into Ukraine after Russian media in late December reported that Moscow was holding drills with the tanks in southern Russia.
Though the ministry also noted the tanks unreliability and said the move to send these vehicles into Ukraine would "likely primarily be for propaganda purposes."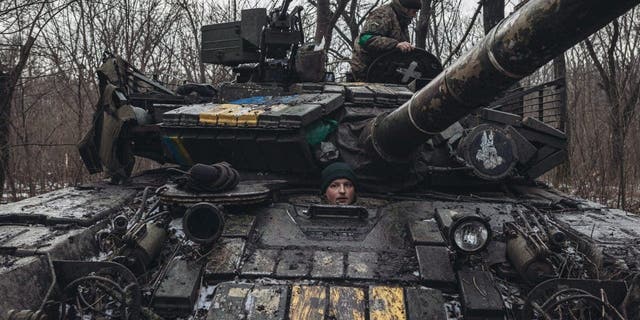 Ukrainian tankers carry out maintenance on their tanks on the Donbass frontline as military mobility continues within the Russian-Ukrainian war on Jan. 18, 2023. 
(Diego Herrera Carcedo/Anadolu Agency via Getty Images)
CLICK HERE TO GET THE FOX NEWS APP
The ministry said that "production is probably only in the low tens" and noted that Russia commanders "are unlikely to trust the vehicle in combat."
Ukraine has repeatedly requested tanks from its Western allies.
Caitlin McFall is a Reporter at Fox News Digital covering Politics, U.S. and World news.