close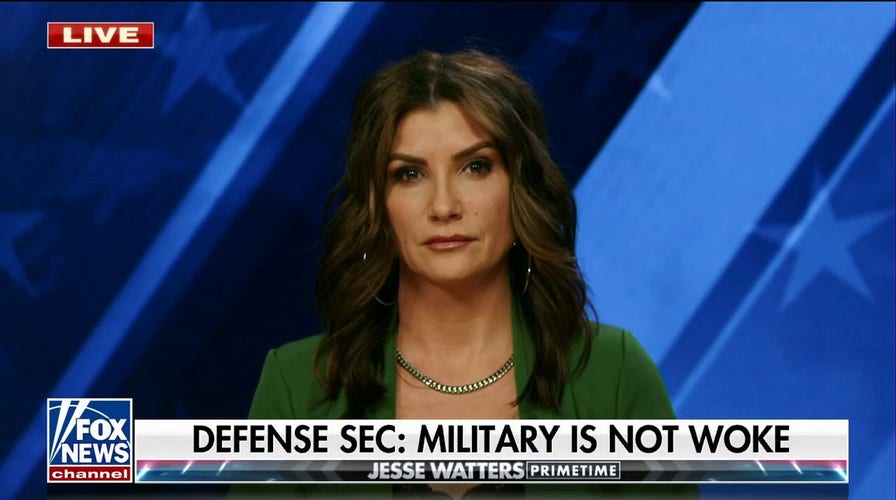 Video
If women feel uncomfortable in military, we're told to shut up: Dana Loesch
Nationally Syndicated radio host Dana Loesch lays into the wokification of the military on 'Jesse Watters Primetime.'
Indian women are increasingly choosing to live "consciously single" as the country seeks to tap into their workforce potential amid concerns of safety and gender discrimination.
"The problem in India is security, especially for women," Siddhartha Dubey, adjunct professor at the Medill School of Journalism, Northwestern University, told Fox News Digital. "It has increasingly become a more violent country in urban areas, and you read about rapes and assaults every day – a lot of it committed on young women going home at night from their job."
Studies over the past year have pinpointed a social trend in India in which women have grown more comfortable with single living and in fact choose to live that way despite the very male-dominated culture of their country.
Bumble, the female-first dating app, found that two in five, or around 39% of women, feel pressure to make "traditional matches," but 81% of single women felt "more at ease being unmarried and living alone,' Her Circle, a female-focused content platform in India, reported.
INDIAN ARMY GENERAL SAYS SITUATION ON BORDER WITH CHINA IS 'UNPREDICTABLE'
"It's still a rural country. . . . Much of the Indian population lives outside of Bombay, Delhi, Bangalore, Madras, the big cities," Dubey said. "So young people moved to the big cities in search of employment, in search of education and leave home."
"India is still a very traditional country," Dubey continued. "People still live with their families, and a lot of times when women get married, they live with the husband's family in the joint family system, which is prevalent not just in India, but lots of parts of Asia."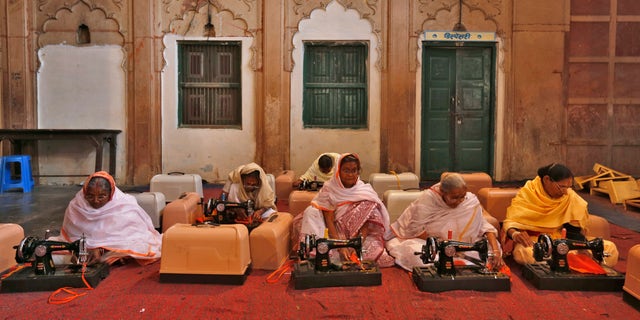 Widows with their sewing machines attend a training class at the Meera Sahavagini ashram in the pilgrimage town of Vrindavan in the northern Indian state of Uttar Pradesh March 6, 2013. 
(Reuters/Adnan Abidi )
"But the social fabric is changing in India," he added. "People are making money on their own. Many women are delaying getting married, then putting their careers first."
INDIA SET TO OVERTAKE CHINA AS WORLD'S MOS POPULOUS COUNTRY IN NEXT 3 MONTHS: UN REPORT
Author Sreemoyee Piu Kundu urged women to stop describing their status in relation to marriage – either as widows, divorcees or unmarried – but instead as "proudly single," according to the BBC. The educated, employed single urban woman has proven a lucrative opportunity as well for banks and consumer businesses.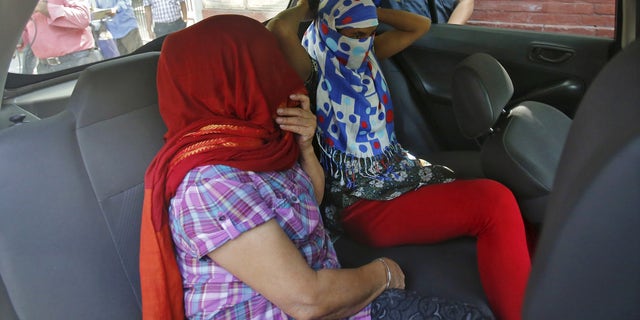 Two veiled Nepali women, who told police they were raped by a Saudi official, sit in a vehicle outside Nepal's embassy in New Delhi, India, September 9, 2015. The two women, aged 30 and 50, told police they were raped, assaulted, starved and held hostage over several months after leaving Nepal to work for the official. 
(Reuters/Anindito Mukherjee)
Part of that lifestyle includes a number of social obstacles, most commonly sexual assault and harassment from men. India recorded 31,677 rape cases in 2021, up from 24,923 in 2012 following law changes that aimed to crack down on violence against women, according to The New York Times.
VIOLENT MURDER STUNS INDIA, POLICE SAY KILLER WAS INSPIRED BY POPULAR US CRIME SERIES
One option has been to rent out hostels, which impose a strict 9:00 or 9:30 p.m. curfew and ban activities such as drinking, smoking or receiving male guests. Renters face limitations, depending on their religion, sexual orientation or caste. Some landlords have imposed the curfews as well, though instances have included landlords then abusing the curfew to enter properties unannounced.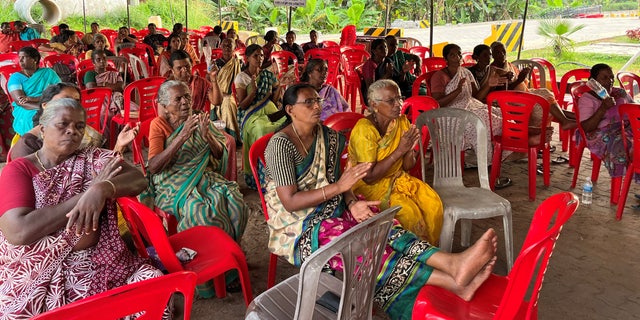 Women from a fishing community attend a protest against the construction of the proposed Vizhinjam Port in the southern state of Kerala, India, November 9, 2022. 
(Reuters/Munsif Vengattil)
"Curfews is not a solution," Dubey argued. "If society is to understand, to respect women . . . the police and security forces in India need to understand that they need to do a much, much better job in policing the streets and in making an example out of men who are found guilty of rape and assault."
"The whole country needs to be educated that women are half the population of India, and young men will get educated and work and earn their own living, and that needs to be respected like anything else," he concluded.
Women now enroll in universities at a higher rate than men do, according to government figures from 2020, but just under 20% of Indian women engage in paid work, compared with 62% in China and 55% in the U.S., the Times reported.
CLICK HERE TO GET THE FOX NEWS APP
Participation had been as high as 26% back in 2005, but fell over the following 15 years, largely due to gender discrimination in terms of wages and opportunities, according to charity organization Oxfam.
Reuters contributed to this report.
Peter Aitken is a Fox News Digital reporter with a focus on national and global news.