close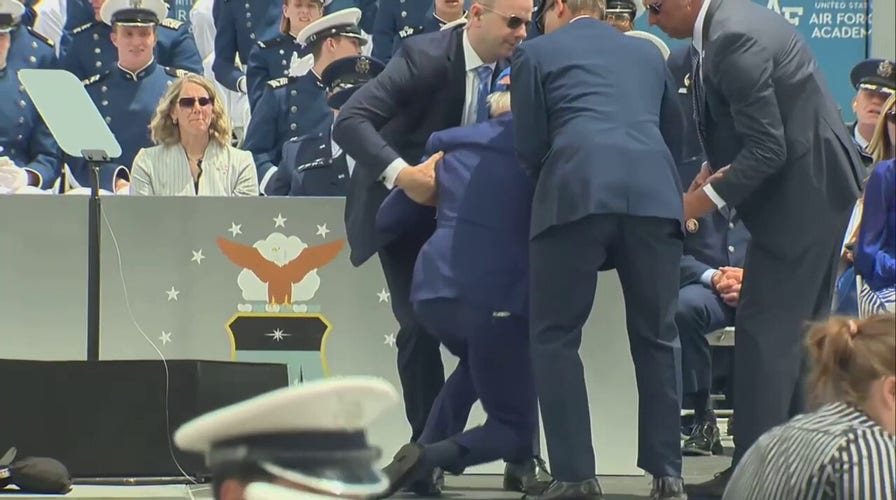 Video
President Biden falls during U.S. Air Force Academy commencement ceremony
President Biden was seen falling to the ground Thursday during the U.S. Air Force 2023 graduation ceremony. The president was then assisted getting back up to his feet.
The United Kingdom's Royal Air Force is being pressured to filter out "useless white male pilots" in an effort to hit diversity targets, according to leaked emails obtained by local media.
The messages seen by Sky News also show that a number of selection boards used to place new recruits were canceled if they didn't include women or minorities.
The RAF maintains its standards have not been lowered to increase the number or diverse applicants.
BIDEN TUMBLES DURING AIR FORCE COMMENCEMENT CEREMONY
"Selection standards were not and have not been altered and there was no compromise of entry standards and no impact on the frontline or operational effectiveness," an RAF spokesperson told the news outlet.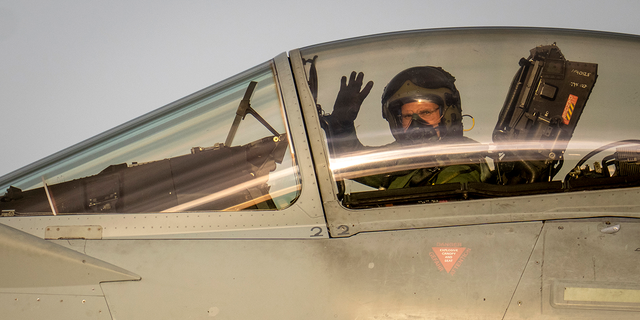 A British Royal Air Force Eurofighter Typhoon fighter pilot waves to aviation enthusiasts at RAF Coningsby, May 16, 2023, in Coningsby, England. The RAF is reportedly trying to filtering out White male recruits in favor of women and minorities for pilot positions.  (Photo by Christopher Furlong/Getty Images)
The military branch is also paying more than $123,000 to 31 White men who it found had been disadvantaged by the new policy. The payments contradict statements by Air Chief Marshal Wigston that the diversity push would not discriminate against White men, sources told the news station.
The leaked emails were dated between 2020 and 2021. One Jan. 19, 2021, message to a sergeant appeared to show the pressure being applied to filter out White male recruits in favor of women and minorities.
"I would be grateful if you could provide me with a breakdown of the candidates awaiting boarding, by Br [branch – the type of profession, such as pilot, engineer or chef] and BAME [black, Asian and minority ethnic]/Female," the message read.
"I noted that the boards have recently been predominantly white male heavy, if we don't have enough BAME and female to board then we need to make the decision to pause boarding and seek more BAME and female from the RF [recruitment force]," it continued.
CLICK HERE TO GET THE FOX NEWS APP
"I don't really need to see loads of useless white male pilots, lets [sic] get a [sic] focussed as possible, I am more than happy to reduce boarding if needed to have a balanced BAME/female/Male board."
Fox News Digital has reached out to the RAF.
Louis Casiano is a reporter for Fox News Digital. Story tips can be sent to [email protected].