close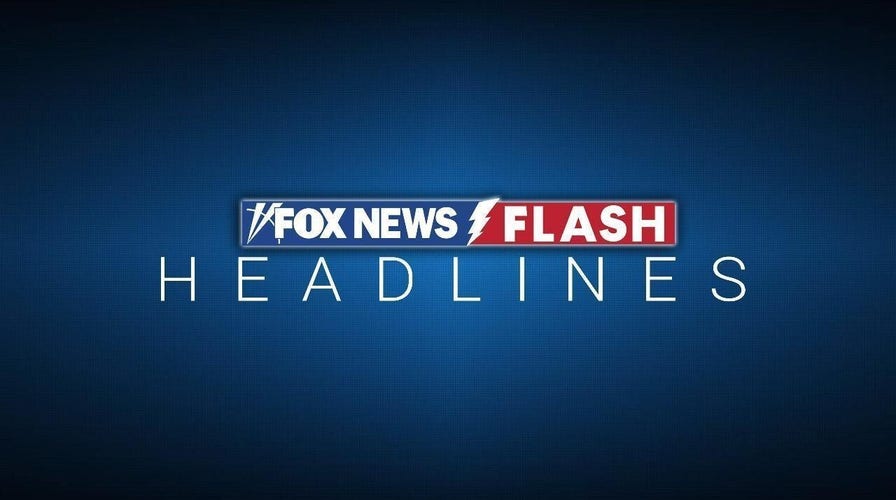 Video
Fox News Flash top headlines for March 22
Fox News Flash top headlines are here. Check out what's clicking on Foxnews.com.
In Nigeria's teeming city of Lagos, children in the Makoko area swim and play in filthy water surrounded by garbage.
In Ivory Coast's largest city, Abidjan, thousands of families must fetch water from streams for their daily needs.
In Mozambique and Malawi the recent destruction and flooding caused by Cyclone Freddy have displaced more than 500,000 people and the lack of clean water has seen a dramatic rise in cholera cases.
March 22 is the United Nation's World Water Day, marked annually since 1993 to raise awareness about the pressing need for billions of people around the world to have access to clean water and sanitation.
According to the UN, 1 in 4 people – 2 billion people worldwide – lack safe drinking water and 1.4 million people die annually of diseases related to poor water, sanitation and hygiene.
DAILY HUNT FOR WATER AFFECTS MILLIONS OF AFRICANS
An estimated 190 million children in 10 African countries are at the highest risk from inadequate access to clean water and sanitation facilities exposing them to hygiene-related diseases, according to a new analysis by UNICEF, the UN's children's fund.
A rise in extreme weather conditions caused by climate change has added to the hazards, said the report.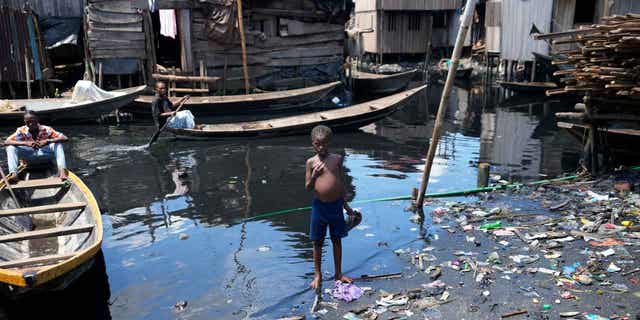 A child stands in filthy water surrounded by garbage in Nigeria's economic capital Lagos, on March. 20, 2023. March 22 is World Water Day, established by the United Nations and marked annually since 1993 to raise awareness about access to clean water and sanitation. Many children in Africa lack access to clean drinking water. (AP Photo/Sunday Alamba)
In Abidjan, Ivory's Coast's port city and fast growing economic hub, many communities find themselves without clean water provision. Women collect water from streams to meet household requirements.
Water may dribble out of the taps at home late at night if they are lucky and homes are full of plastic containers and buckets to collect it when it does.
AFRICAN GOVERNMENTS URGED TO SPEND MORE ON WATER SAFETY
Local officials in Ivory Coast blame insufficient electrical power for their pumps in part for the problems here. Transporting and selling water at about 15 cents per 5 gallon container is a profitable business for some.
One of the world's Sustainable Development Goals is for everyone to have safe water and sanitation by 2030.
A report launched on the eve of the first major U.N. conference on water in over 45 years says 26% of the world's population doesn't have access to safe drinking water and 46% lacks access to basic sanitation.
The U.N. World Water Development Report 2023, issued this week, paints a stark picture of the huge gap that needs to be filled to meet U.N. goals to ensure all people have access to clean water and sanitation by 2030.
CLICK HERE TO GET THE FOX NEWS APP
The estimated cost of meeting the goals is between $600 billion and $1 trillion a year, according to Richard Connor, editor-in-chief of the report.
It's necessary for investors, governments and climate change communities to forge partnerships to see that money is invested to sustain the environment and provide potable water to the 2 billion people who don't have it, said Connor.