close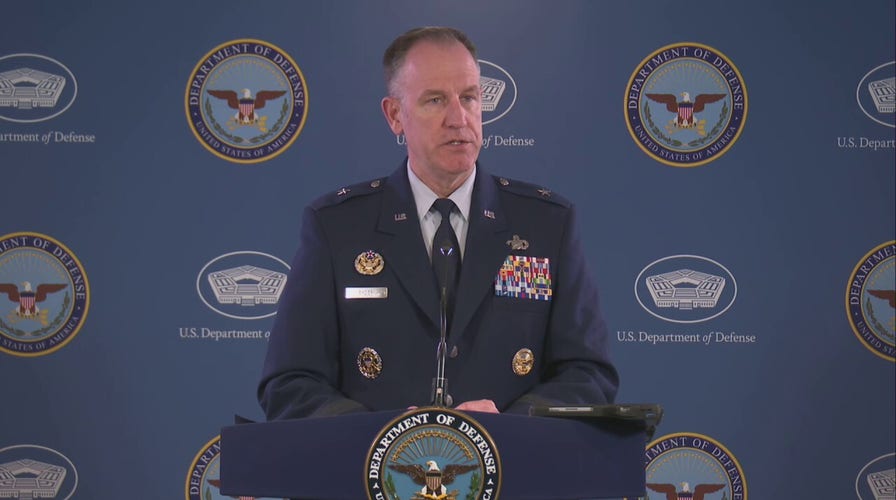 Video
Pentagon says deterrence of North Korea 'continues to work'
Pentagon spokesman Brig. Gen. Pat Ryder told reporters Thursday that deterrence of North Korea "continues to work," hours after the Kim regime launched another intercontinental ballistic missile.
North Korea fired yet another round of missiles as the United States seeks greater intervention from member states of the United Nations.
South Korea's Joint Chiefs of Staff reported the latest round of missiles at 10:15 a.m. local time on Wednesday. The weapons appear to have been fired from the South Hamgyong province, according to reports.
"We will successfully wrap up our Freedom Shield exercise as planned under firm combined defense posture," the U.S. military said in a statement, according to Reuters.
US-SOUTH KOREA DRILLS DETER NORTH KOREA, PENTAGON CLAIMS HOURS AFTER NORTH KOREA LAUNCHES ICBM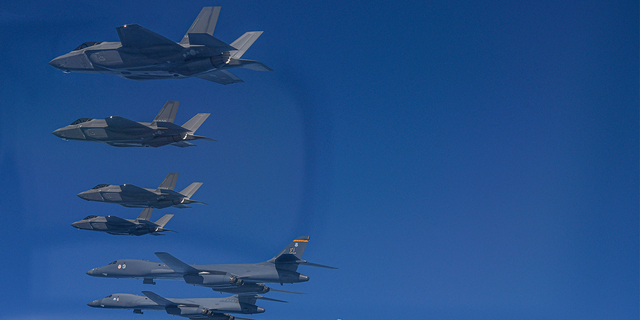 U.S. Air Force B-1B bombers, bottom left, fly in formation with South Korea's Air Force F-35A fighter jets and U.S. F-16 fighter jets during a joint air drill in South Korea, Sunday, March 19, 2023. (South Korea Defense Ministry via AP)
Freedom Shield 23 is a joint exercise of the U.S. and South Korea militaries.
The two nations' militaries have for weeks been carrying out annual exercises, including air and sea drills involving U.S. B-1B strategic bombers.
US AND ITS PARTNERS STAGE WARFARE DRILLS AS JAPAN, SOUTH KOREA STRENGTHEN ALLIANCE AGAINST CHINA, NORTH KOREA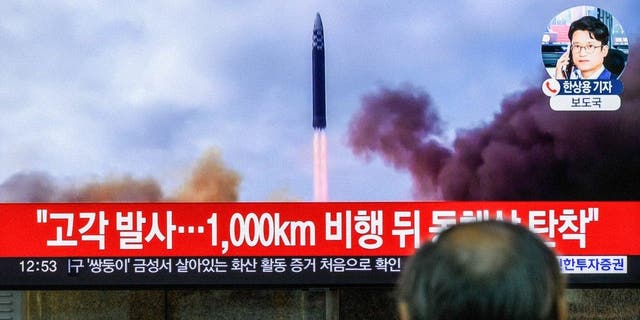 A TV screen at Yongsan railway station shows a news bulletin about one of North Korea's recent long-range ballistic missile launches. (Kim Jae-Hwan/SOPA Images/LightRocket via Getty Images)
The Wednesday incident follows another round of missiles that were fired on Monday local time from North Korea's shores.
The incident prompted the U.S. Department of State to comment on the need for greater intervention from other member states of the United Nations.
NORTH KOREA SAYS ICBM LAUNCH WAS A 'WARNING'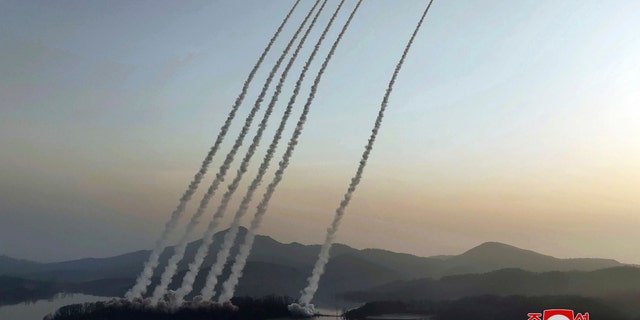 This photo provided by the North Korean government shows what it says is an artillery drill at an undisclosed location in North Korea. (Korean Central News Agency/Korea News Service via AP)
"The United States condemned the DPRK's March 19 ballistic missile launch, which came just three days after the DPRK's most recent ICBM launch," State Department principal deputy spokesman Vendant Patel said Tuesday.
"This launch is in violation of multiple Security Council resolutions, and it's the latest in a series of launchers that pose a threat to the DPRK's neighbors," he continued.
CLICK HERE TO GET THE FOX NEWS APP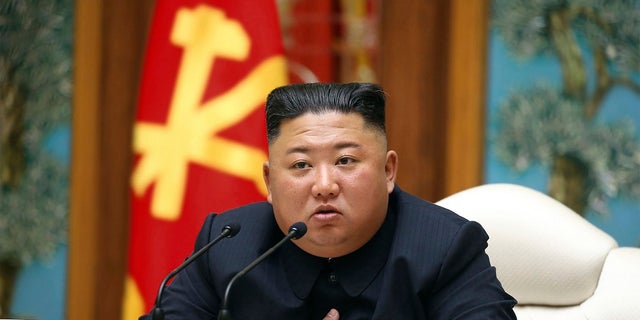 North Korean leader Kim Jong Un attends a meeting of the ruling Workers' Party of Korea in Pyongyang. (AP)
North Korean dictator Kim Jong Un, who oversaw the test, said the exercises improved the military's actual war capability and highlighted the need to ensure its readiness posture for any "immediate and overwhelming nuclear counterattack" against the U.S. and South Korea.
"We continue to believe that all members of the Security Council have a role to play in holding the DPRK accountable, especially those that have influence over Pyongyang," Patel said.
Fox News' Landon Mion contributed to this report.
Timothy Nerozzi is a writer for Fox News Digital. You can follow him on Twitter @timothynerozzi and can email him at [email protected]