close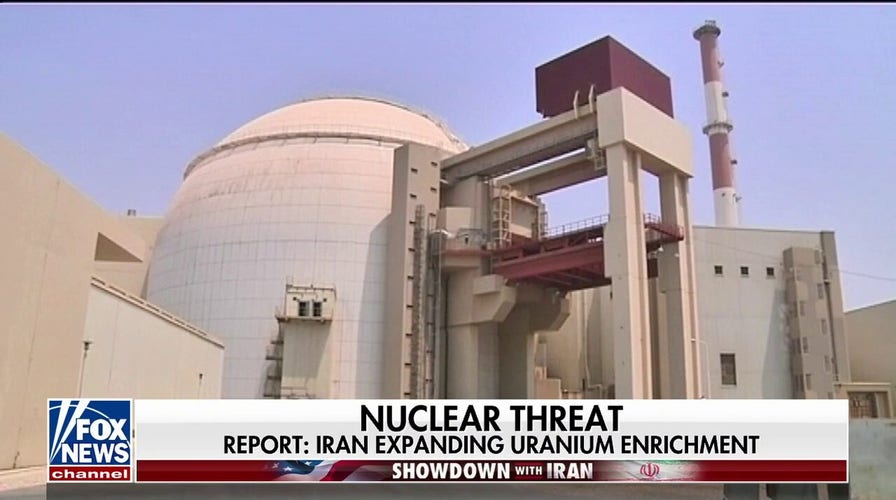 Video
IAEA warns Iran is expanding its uranium enrichment: Jennifer Griffin
Fox News Chief National Security correspondent Jennifer Griffin has the latest on warnings of a potential World Cup terror attack and Iran expanding its uranium enrichment program on 'Special Report.' 
Some 2.5 tons of natural uranium have gone missing from a non-governmental site in Libya, according to a confidential statement from the United Nation's International Atomic Agency.
U.N. nuclear watchdog inspectors made the discovery while carrying out an inspection that was postponed last year because of the country's deteriorating security situation.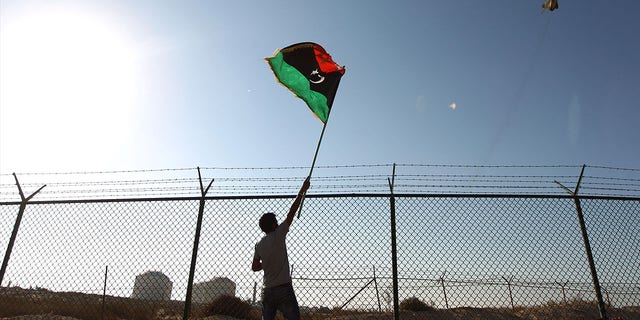 FILE: A man waves a Libyan flag as fighter jet flies by at the Zueitina oil terminal (ABDULLAH DOMA/AFP via Getty Images)
A one-page statement from the IAEA obtained by Reuters says watchdog inspectors found that 10 barrels of around 2.5 tons of uranium ore concentrate were not present at a location Libyan officials said it would be.
The statement said IAEA would investigate further to determine the circumstances of the uranium's removal from the site – which was not identified.
HOPES FOR LIBYAN UNITY DASHED BY ELECTORAL DISPUTES
The agency acknowledged that the missing nuclear material presents a "radiological risk, as well as nuclear security concerns."
Libya's security deteriorated following the NATO-backed uprising that ousted the country's leader, Muammar Gaddafi in 2011. Since 2014 rival political factions have competed for control, with the last bout of conflict ending in 2021.
The division of the nation, rich in oil, has fueled violence between armed groups, and driven untold numbers of unsafe journeys from Libya across the Mediterranean. Many of these journeys end in drownings.
CLICK HERE TO GET THE FOX NEWS APP
Fox News Digital has reached out to the IAEA for comment.
Reuters contributed to this report.
Bradford Betz is a Fox News Digital breaking reporter covering crime, political issues, and much more.