close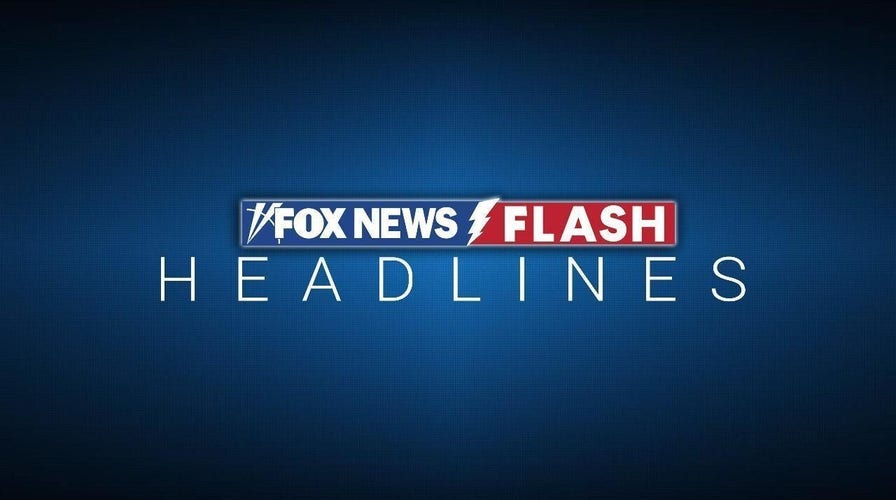 Video
Fox News Flash top headlines for March 24
Fox News Flash top headlines are here. Check out what's clicking on Foxnews.com.
U.N. human rights monitors have documented dozens of summary killings of Ukrainian and Russian prisoners of war, as well as other possible war crimes such as the use of torture, human shields and other abuses against POWs since Russia invaded its neighbor, according to a report released Friday.
The first full look by the U.N. human rights office's mission in Ukraine at the treatment of POWs was released along with an update of human rights violations overall from a six-month period that ran through January. The report was based on interviews with about 400 POWs — half Ukrainians who had been released and the other half Russians held captive in Ukraine.
The team said it had no access to POWs held in Russia or in Russia-occupied parts of Ukraine where it identified 48 internment sites. The mission said it nonetheless documented some 40 summary executions over the course of the 13-month war.
RUSSIA'S MEDVEDEV CLAIMS MOSCOW MAY SEND TROOPS BACK TO KYIV: 'NOTHING CAN BE RULED OUT'
The U.N. rights office, which has had a monitoring team in Ukraine since fighting broke out in areas of eastern Ukraine claimed by Russia-backed separatists in 2014, has said its findings are based on confirmed cases and typically understate actual tolls.
The reporting from the world body is part of a meticulous effort to uncover details and determine the truth behind reports of atrocities and violations of the law of war committed during the current conflict. The U.N.'s documentation may be introduced as evidence for possible trials at the International Criminal Court, whose prosecutor is looking into accounts of killings and child abductions, or by other tribunals.
"We are deeply concerned about the summary execution of up to 25 Russian prisoners of war and persons ordered to combat by Ukrainian armed forces, which we have documented," Matilda Bogner, the head of the U.N. monitoring mission, said at a Kyiv news conference.
Bogner laid out abuses allegedly committed by both sides but noted that Russia's invasion of Ukraine was at the root of the violence against civilians and POWs. She said Ukrainian prosecutors were investigating some cases, but none had been taken yet to court.
"In relation to the treatment of Ukrainian prisoners of war, we are also deeply concerned by the summary execution of 15 Ukrainian prisoners of war shortly after being captured by Russian armed forces," Bogner said. "The Wagner Group — military and security contractors — perpetrated 11 of these executions."
It also documented five cases in which Ukrainian POWs had died after being tortured or otherwise ill-treated, and four cases of death due to a lack of medical attention during internment.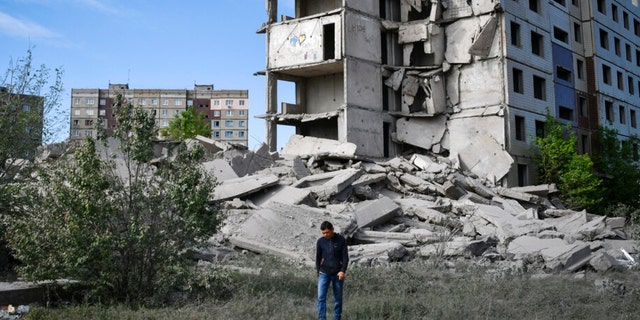 A local resident walks next to a house destroyed in a Russian shelling in Kramatorsk, Ukraine. The United Nations has formally denounced alleged war crimes committed in the Eastern European territorial conflict. (AP Photo/Andriy Andriyenko)
The report found that while torture and ill-treatment of POWs took place on both sides, it was far more common against Ukrainians — more than 9 in 10 of interviewees reported such abuse— than against Russians, about half of whom testified to such mistreatment.
In its update on rights abuses affecting other groups, the rights office said children from the city of Kharkiv in northeastern Ukraine were sent to "summer camps" in Russia with their parents' consent but were not returned home as expected after the vacation period. Several parts of Kharkiv province were occupied by Russia last year before Ukraine's military reclaimed them in a late summer counter-offensive.
Some 200 children sent to a camp in the Russian city of Krasnodarskyi Krai, remained after the summer and were enrolled in a local school, according to the second report. The update noted that Russian authorities said in October that as many as 2,500 children from Ukraine were living in temporary accommodation centers in Russia, and some had remained there.
But the rights office cautioned that it remained unclear how many unaccompanied children were placed in camps, temporary lodging or institutionalized care in Russia, as well as how many children were transferred there with their parents.
The monitors said they corroborated dozens of killings of civilians who were "perceived as so-called 'traitors'" against Ukraine for allegedly collaborating with Russian forces in occupied areas.
The U.N. office expressed concern that some of the killings might have been carried out by Ukrainian government agents, or with their acquiescence, and it called for a full, impartial investigation.
The half-year update tallied 621 cases of enforced disappearances or arbitrary detention by Russian armed forces, and chronicled, at times in excruciating detail, the types of abuse reported: cavity searches; the beating or tasering of genitalia; threats of torture against or killing of family members, and worse.
AT BRUSSELS SUMMIT, EUROPEAN LEADERS ENDORSE JOINT PURCHASING PLAN TO ARM UKRAINE
"The horrendous human cost of war is also evident in the cases of conflict-related sexual violence, which we have documented" since Russia's invaded Ukraine on Feb. 24, 2022, Bogner said.
As of Jan. 31, her office recorded 133 victims of such violence: 85 men, 45 women and three girls. Over four-fifths of the cases were attributable to Russian military, law enforcement authorities and penitentiary staff, and the rest to Ukrainian security forces, according to the report released Friday.
One woman, the mother of a Ukrainian security service member, was strangled, electrocuted, beaten, kicked, repeatedly raped and forced to perform oral sex in July, after members of Russia's Federal Security Service, a successor agency to the KGB, entered her home in July, the update said.
CLICK HERE TO GET THE FOX NEWS APP
The U.N. reported earlier this week that it had recorded the deaths of 8,317 civilians in Ukraine since the war started and the injuring of another 13,809 people in connection with the conflict. It cautioned that those figures understated the actual casualties.