close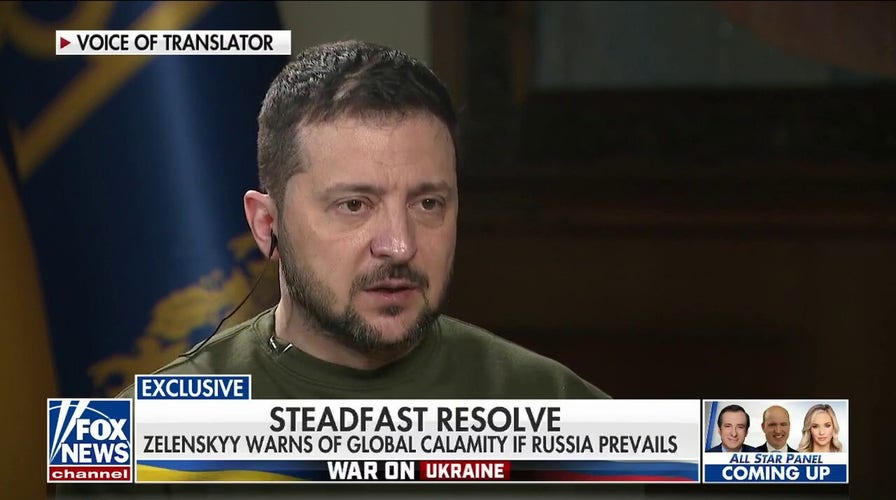 Video
Zelenskyy: If Ukraine falls, it would be the start of World War 3
Ukrainian President Zelenskyy sits down with Fox News correspondent Trey Yingst to discuss the war on 'Special Report.'
Ukrainian officials are warning civilians to prepare for a massive barrage of Russian missiles on the anniversary of Russian President Vladimir Putin's invasion next week.
Russia fired three dozen missiles toward critical infrastructure across Ukraine on Thursday, but officials say they expect next week's volley to be much larger. Ukraine's air defenses have had some success in shooting down incoming missiles, disabling 16 of the 36 launched Thursday, but a larger barrage is likely to cause severe damage in major cities.
"Yes, it will be tough, and we have to be ready for it. We must maintain maximum calm," Oleksiy Danilov, the head of Ukraine's National Security and Defense Council, told Ukrainian TV on Thursday, according to The Wall Street Journal.
Russia began its current invasion of Ukraine on Feb. 24, 2022.
RUSSIA WARNS ISRAEL AGAINST PROVIDING ARMS TO UKRAINE: 'WILL LEAD TO AN ESCALATION OF THIS CRISIS'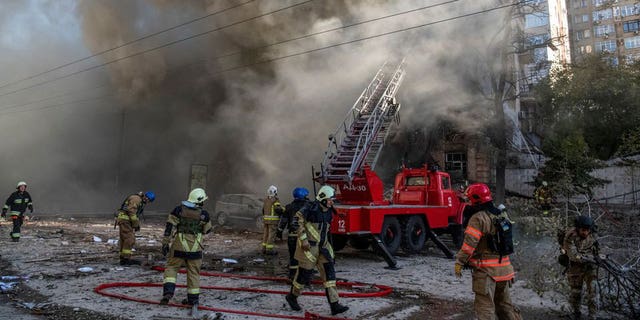 Ukrainian officials are warning of a massive missile attack from Russia next week. (Reuters/Vladyslav Musiienko)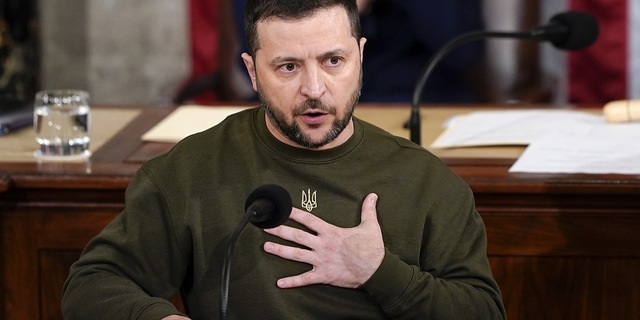 President Volodymyr Zelenskyy has warned that Russia plans a large offensive on the one-year anniversary of its invasion. (AP/Carolyn Kaster)
Ukrainian President Volodymyr Zelenskyy has warned for weeks that Russia plans to ramp up its aggression at the one-year mark, though in the past he has referenced a ground offensive.
U.S. defense officials have agreed with Zelenskyy's assessment, saying it is likely Putin will try an offensive in an effort to turn the tables after months of Ukraine regaining territory.
"The situation on the frontline is complicated," he said in a sit-down interview with Fox News' Trey Yingst earlier in February. "Russia is preparing for the rematch. We can feel this. I believe that it has already started or not fully. We will see that in the nearest weeks."
FORMER PUTIN SPEECHWRITER, OTHERS ADDED TO RUSSIA'S 'FOREIGN AGENT' REGISTRY
Ukrainian forces are killing nearly 1,000 Russian troops each day in the conflict, and they eliminated 5,000 troops in a single battle in late January, according to U.K. officials citing data from Ukraine.
Russian troops, including the elite 155th naval infantry, stormed the Ukrainian coal mining city Vuhledar near Dontesk in late January. Ukrainian forces repelled the offensive, however, and killed, injured or captured 5,000 Russian troops. Meanwhile, U.K. officials say the war is exacting a heavy toll on Russia, with 824 Russian troops dying each day, according to Ukrainian updates.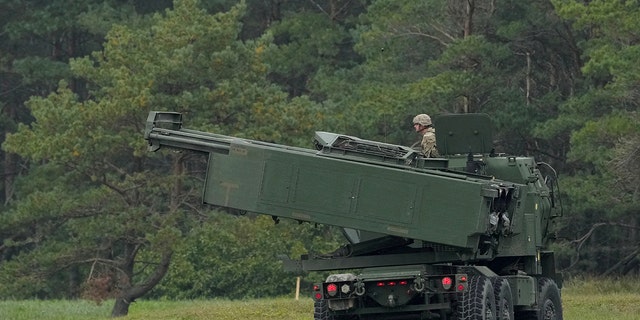 Ukrainian air defenses have had some success in shooting down Russian missiles before they reach their targets. (Reuters)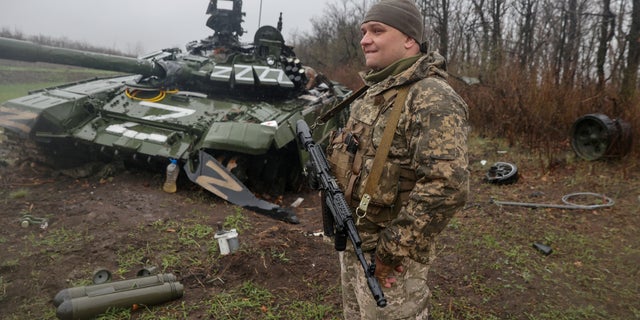 Ukraine is preparing to repel a large Russian offensive on the anniversary of Putin's invasion.
The U.S. Department of State ordered all U.S. citizens in Russia to leave immediately on Monday, warning of false arrests.
CLICK HERE TO GET THE FOX NEWS APP
"U.S. citizens residing or traveling in Russia should depart immediately," the U.S. Embassy in Moscow warned. "Exercise increased caution due to the risk of wrongful detentions."
In a stark message the department also said, "Do not travel to Russia."
Anders Hagstrom is a reporter with Fox News Digital covering national politics and major breaking news events. Send tips to [email protected], or on Twitter: @Hagstrom_Anders.