close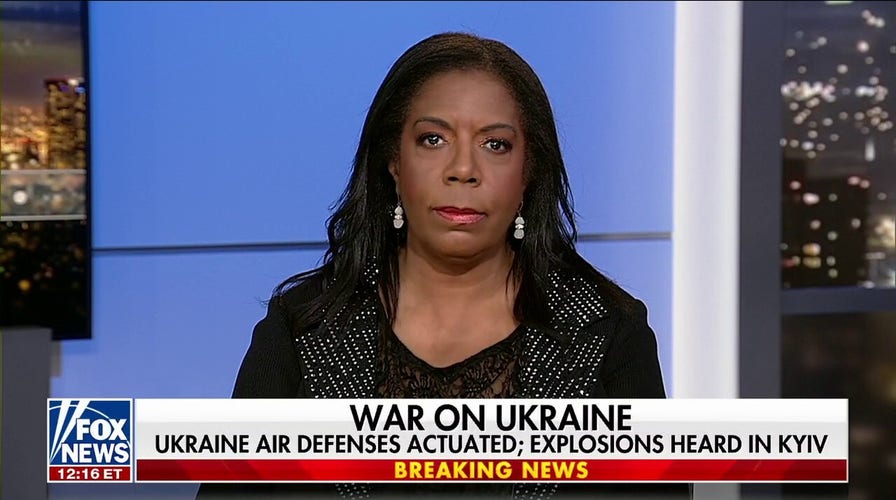 Video
The Ukraine war continues 'with no end in sight': Kiron Skinner
Former Trump foreign policy adviser Kiron Skinner discusses the reported attacks on Ukraine's capital, Kyiv, on 'Fox News @ Night.'
The U.K. said on Thursday it would send Ukraine Storm Shadow long-range cruise missiles, giving Kyiv the ability to hit Russian targets deep behind the front lines for the first time since the war began.
U.K. Defense Minister Ben Wallace made the announcement in an address to Parliament, telling lawmakers that Britain "will not stand by while Russia kills civilians."
Kyiv has been asking Western allies for long-range weaponry for over a year, though top NATO nations like the U.S. have been reticent about sending weapons that Washington, D.C., has argued could escalate the war beyond Ukraine's borders.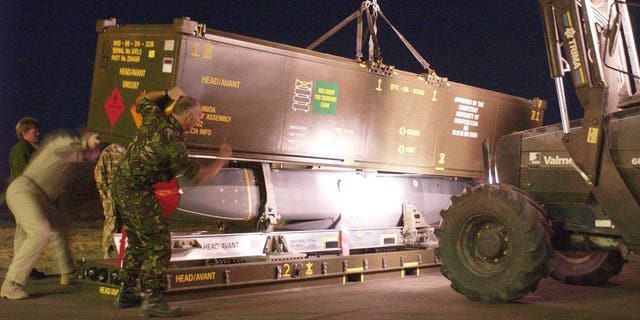 A Storm Shadow missile is prepared for loading to a Royal Air Force Tornado GR4 aircraft in the Gulf in support of Operation TELIC, March 21, 2003. Storm Shadow is an air-launched cruise missile designed to hit highly protected targets from extended range. (REUTERS/HO/Cpl Mark Bailey RAF)
UKRAINE READIES SPRING OFFENSIVE EXPECTED TO BE LARGEST MOBILIZATION SINCE WAR WITH RUSSIA BEGAN
It is unclear why the U.K. has chosen this moment to send the long-range missiles, which have a range of over 155 miles, though the decision comes as Ukraine readies for what Western defense analysts believe is going to be a large-scale offensive this spring.
Prime Minister Rishi Sunak pledged in February that Britain would be the first country to give Ukraine longer-range weapons.
The missiles give Ukraine capacity to strike well behind the front lines, including in Russia-occupied Crimea, though Ukraine has reportedly pledged not to use the missiles to attack Moscow behind internationally recognized Russian borders.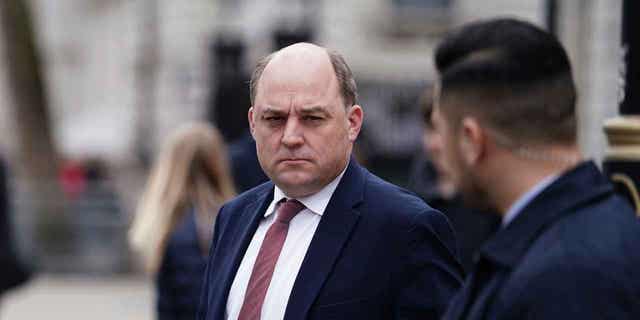 British Defense Secretary Ben Wallace leaves the Cabinet Office in Whitehall, London, on April 25, 2023. Britain is sending long-range cruise missiles to Ukraine. (Jordan Pettitt/PA via AP)
UKRAINE CLAIMS IT SHOT DOWN RUSSIAN HYPERSONIC MISSILE WITH US PATRIOT SYSTEM
Wallace argued on Thursday that the cruise missiles the U.K. has agreed to send Ukraine "are not in same league as some long-range weapons Russia has used."
"This donation gives Ukraine best chance to defend themselves," he said. "Storm Shadow missiles will allow Ukraine to push back Russian forces based in Ukrainian sovereign territory.
"I judge this is a calibrated and proportionate response to Russian escalations," he added.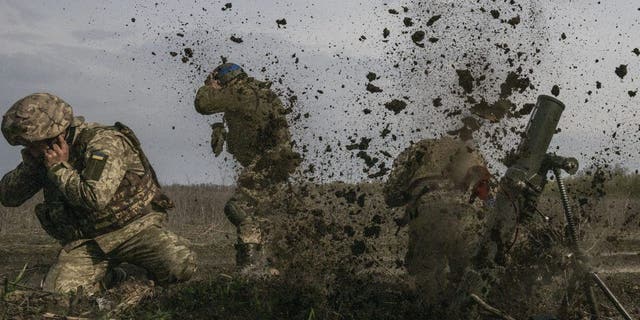 Ukrainian soldiers fire targets on the front line in the direction of the city of Ugledar, Donetsk, Ukraine as Russia-Ukraine war continues on April 18, 2023. Heavy weapons are being used in the direction of Ugledar city, which is known as the front where the heaviest tank clashes have occurred. (Photo by Muhammed Enes Yildirim/Anadolu Agency via Getty Images)
CLICK HERE TO GET THE FOX NEWS APP
Wallace said U.K. officials would not comment publicly on whether Britain had placed any limitations on the missiles' use.