close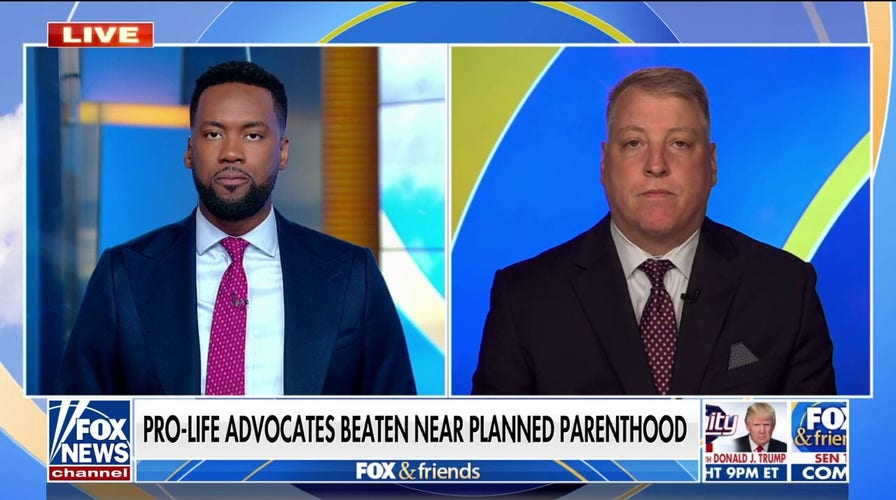 Video
Pro-life activist sees the 'worst of humanity' while protesting at abortion clinics
Mark Houck joins 'Fox & Friends' to discuss the violence against pro-life advocates after two were brutally beaten outside a Planned Parenthood facility in Baltimore.
A woman in the U.K. was sentenced to 28 months in prison after pleading guilty to getting abortion pills past the country's legal limit.
The 44-year-old mother of three received the pills by mail under a policy introduced during the pandemic that allowed abortifacient drugs to be supplied after a remote consultation up to 10 weeks, according to the Guardian.
The woman, who remains unidentified, is slated to serve half of her sentence in custody and the remaining under license.
She pleaded guilty in March to obtaining the abortion-inducing pills in violation of the 1861 Offenses against the Person Act, though she pleaded not guilty to child destruction.
UK MAN FINED FOR SILENTLY PRAYING OUTSIDE ABORTION CLINIC: REPORT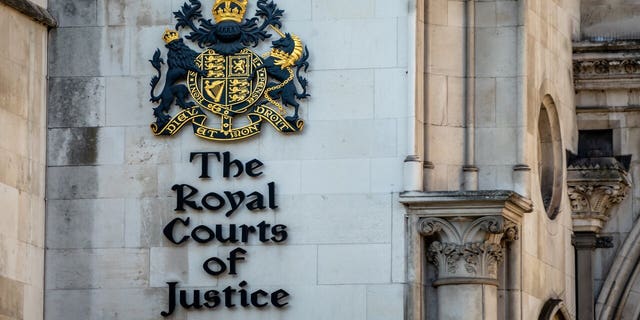 The 44-year-old mother of three pleaded guilty to obtaining the abortion-inducing pills in violation of the 1861 Offenses against the Person Act. (Craig Hastings via Getty Images)
She claimed she was not able to learn how far along she was in her pregnancy because she was prevented from getting an ultrasound during the COVID-19 lockdown, according to the Guardian.
"This case concerns one woman's tragic and unlawful decision to obtain a late-term abortion," said Justice Pepperall, the judge presiding over the case. "In my judgment, your culpability was high… because you knew full well your pregnancy was beyond the limit of 24 weeks, and you deliberately lied to gain access to telemedical services."
"I accept that you feel very deep and genuine remorse for your actions," Pepperall added. "You are wracked by guilt and have suffered depression. I also accept that you had a very deep emotional attachment to your unborn child and that you are plagued by nightmares and flashbacks to seeing your dead child's face."
UK WOMAN ARRESTED FOR PRAYING NEAR ABORTION CENTER WARNS MORE ARRESTS MAY COME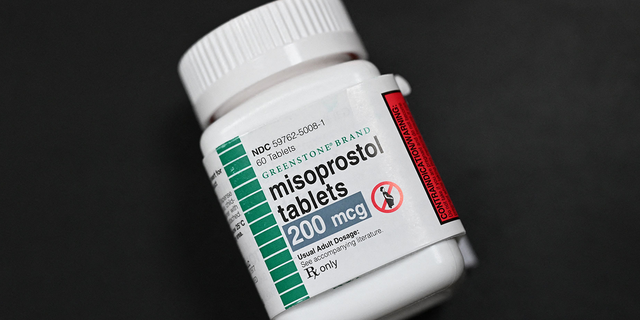 Misoprostol, one of the two drugs used in a medication abortion, is displayed at the Women's Reproductive Clinic, which provides legal medication abortion services, in Santa Teresa, New Mexico, on June 17, 2022. (ROBYN BECK/AFP via Getty Images)
The court in Stoke-on-Trent in Staffordshire heard that the woman learned she was pregnant in December 2019 and had a consultation via telephone with the British Pregnancy Advisory Service (BPAS) in May 2020.
The woman, who was about 28 weeks pregnant at the time, knowingly deceived BPAS by claiming she was less than 10 weeks pregnant, which enabled her to obtain the abortifacient drugs, according to the prosecution. Abortion in England, Scotland and Wales is typically legal up to 24 weeks, but has to be obtained at a hospital after the 10-week cut-off.
Doctors reportedly determined that her baby was between 32 and 34 weeks old, the Guardian reported.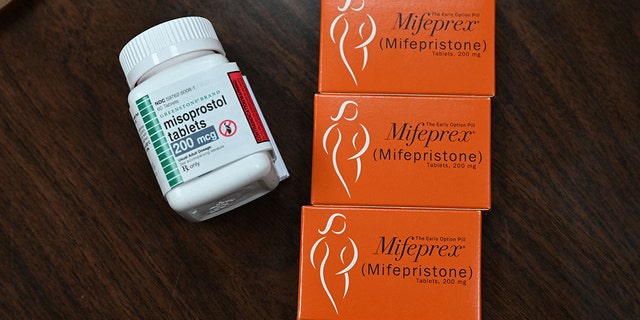 Mifepristone (Mifeprex) and Misoprostol is one of two of drugs used to induce an abortion, which the U.K. prohibits after 10 weeks of pregnancy. (ROBYN BECK/AFP via Getty Images)
The woman's legal defense reportedly argued that she suffered from mental health issues and has shown extreme remorse, and that she "cannot forgive herself and that it will haunt her forever."
CLICK TO GET THE FOX NEWS APP
Her defense maintained that the woman would benefit from "family and support" instead of a custodial sentence, the outlet noted.
Jon Brown is a writer for Fox News Digital. Story tips can be sent to [email protected].