close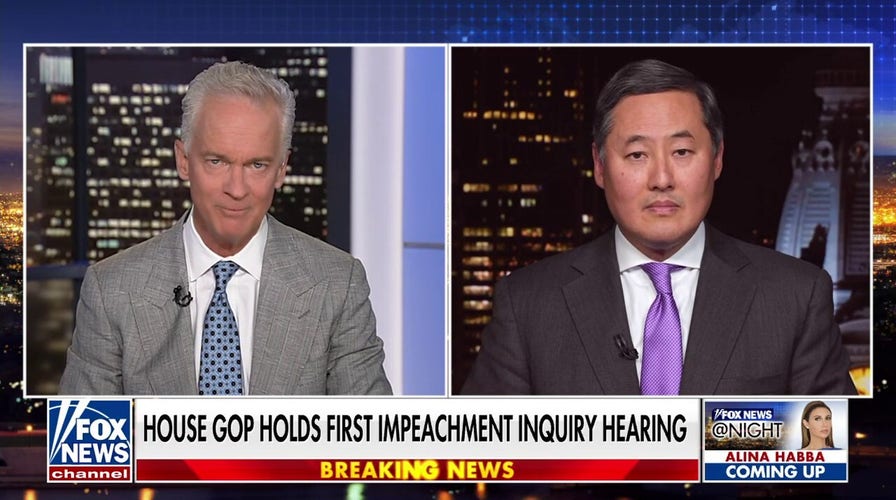 Video
GOP has 'way more evidence' to start Biden impeachment inquiry than Trump-Ukraine case: John Yoo
UC Berkeley Law Professor John Yoo on House Republicans' case for potentially impeaching President Biden.
United Kingdom Prime Minister Rishi Sunak said on Sunday he has no immediate plans to send troops to Ukraine, despite comments made by the recently appointed defense minister who last month suggested troops could be sent to the country to conduct training.
Since Russia invaded Ukraine in February 2022, the UK has yet to send troops, so it could reduce the risk of a direct conflict with Russia.
British Defense Minister Grant Shapps told The Sunday Telegraph newspaper last month he wanted to send military instructors to Ukraine and train their forces in Britain or other western countries.
BRITISH PRIME MINISTER RISHI SUNAK NAMES GRANT SHAPPS AS NEXT DEFENSE SECRETARY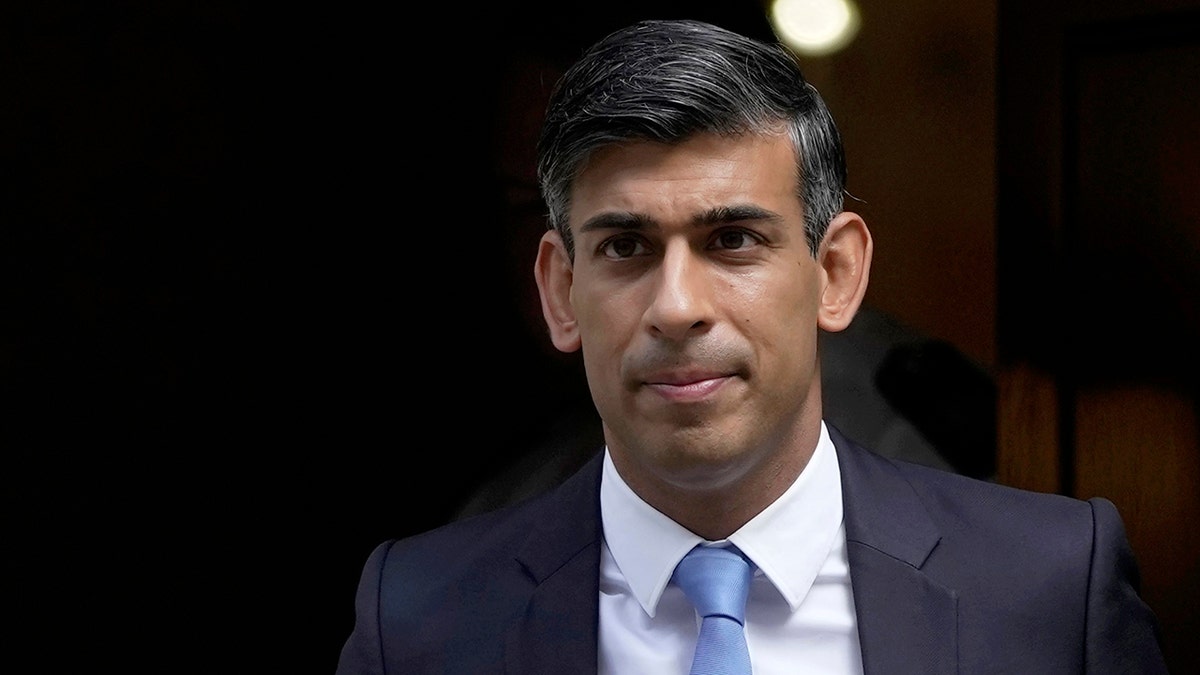 Britain Prime Minister Rishi Sunak described American XL Bully dogs as a "danger to our communities" and announced plans to ban them following a public outcry after a series of recent attacks. (AP Photo/Kin Cheung, File)
But Shapps' vision and Sunak's vision did not appear to line up, as the prime minister, within hours, said there were no immediate plans to send British troops to Ukraine.
"What the defense secretary was saying was that it might well be possible one day in the future for us to do some of that training in Ukraine," Sunak told reporters at the start of the governing Conservative Party's annual conference in Manchester. "But that's something for the long term, not the here and now. There are no British soldiers that will be sent to fight in the current conflict."
Any British troops training Ukrainian soldiers in Ukraine would become targets for Russian forces, former Russian President Dmitry Medvedev said Sunday.
UK PRIME MINISTER RISHI SUNAK MAKES CLIMATE ACTIVISTS SEETHE IN BOLD MOVE FOR ENERGY INDEPENDENCE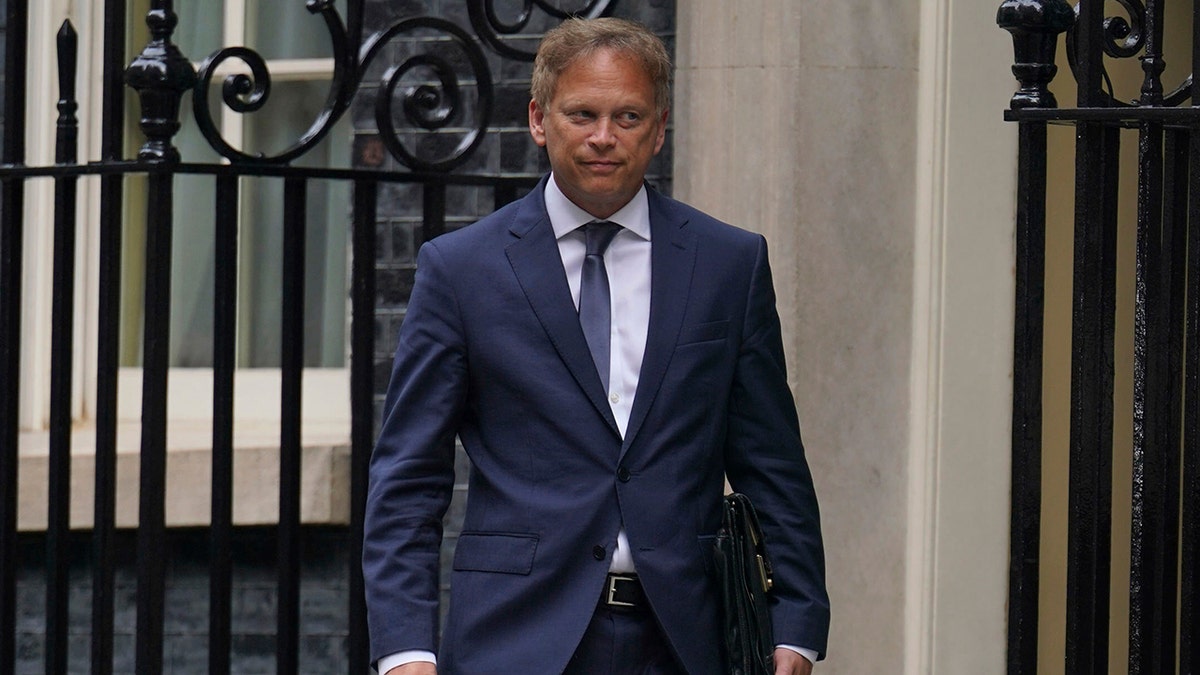 Grant Shapps leaves Downing Street after being appointed Defense Secretary in Britain's Prime Minister Rishi Sunak's mini-reshuffle, which was prompted by Ben Wallace's formal resignation, in London, Thursday, Aug. 31, 2023. (Yui Mok/PA via AP)
That is not to say Britain is not providing training to Ukrainians. In fact, the UK has trained about 20,000 Ukrainians with five-week military courses over the past year, Reuters reported, and it intends to continue training a similar number of people in the future.
Shapps told The Sunday Telegraph there was scope to provide military training in Ukraine after a discussion with British military chiefs on Friday.
"I was talking today about eventually getting the training brought closer and actually into Ukraine as well," he was quoted as saying. "Particularly in the west of the country, I think the opportunity now is to bring more things 'in country'."
PUTIN SELECTS FORMER PRIGOZHIN AIDE TO TRAIN UKRAINIAN VOLUNTEERS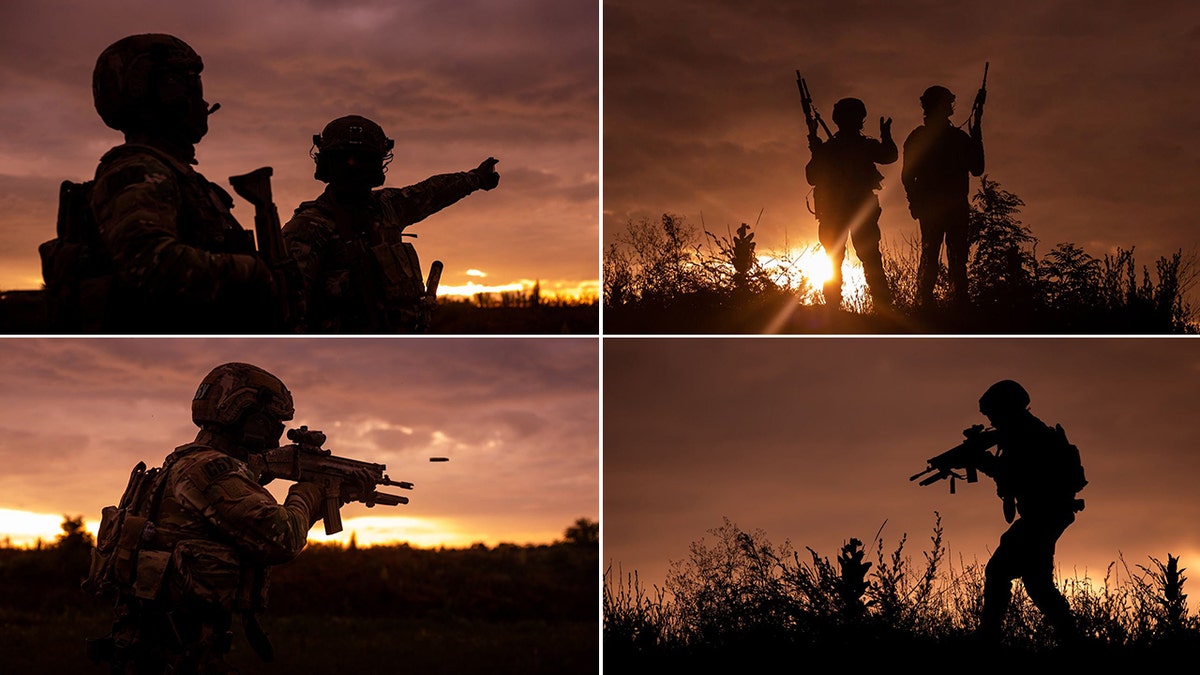 Nearly 50,000 Russian soldiers have died in the war in Ukraine, according to a new statistical analysis.  (Ukraine Foreign Ministry/ Twitter)
He also said he hoped British defense companies like BAE systems would continue with plans to establish arms factories in Ukraine.
CLICK HERE TO GET THE FOX NEWS APP
Still, when he spoke at the Conservative Party's annual conference, he did not speak about comments he made earlier regarding troops going to Ukraine, and instead said the war was consuming people and weapons "at an appalling rate" but "we must remain steadfast" in supporting Ukraine in its war against Russia.
Reuters contributed to this report.
Greg Wehner is a breaking news reporter for Fox News Digital.