For many years now, Anil Jonko's life follows a simple routine.
He starts his day by offering prayers at his parents' grave in Chaibasa, a small village in the eastern Indian state of Jharkhand dominated by the Ho tribal community.
The 40-year-old then heads to a special court – set up two years ago to deal with civil matters of local tribespeople – where he is fighting a land dispute case.
In India, special courts for tribal communities have been established to protect their culture and distinct identity. While there is no official figure on their number, a similar system is found in the north-eastern states where tribal courts decide on matters of marriage, divorce, adoption and inheritance based on their own personal laws and customs.
At the court which Mr Jonko visits, there is no lawyer or judge. Three village leaders – one named by the complainant, one by the respondent and the third named by the local administration – hand out "verdicts".
Mr Jonko says he prefers going there because the staff comprises people from his community and all the cases are heard in the local Ho language. Ho is one of the many indigenous languages spoken in Jharkhand where 27% of the population is made of tribespeople.
But Mr Jonko now worries that his village's unique justice system would cease to exist.
The fears were sparked earlier this year when Prime Minister Narendra Modi's Bharatiya Janata Party (BJP) proposed a plan to enact a Uniform Civil Code or UCC – a single personal law for all citizens irrespective of religion, sex, gender and sexual orientation.
India's coming storm over a common personal law
The Indian law threatening interfaith love
At the moment, there is no clarity on the contents of UCC as there is no draft of the law yet.
But the government argues that a common code is necessary to achieve gender justice; equality through uniform application of personal laws in matters of marriage, divorce and inheritance; and to foster national unity. The BJP, in one of its election manifestoes, said there "cannot be gender equality till such time India adopts a Uniform Civil Code".
Critics, however, say that any attempt to push for it would divide communities and lead to a loss of their distinct identity and culture.
The proposal is largely seen as a counter to personal laws of Muslims – which the government says are "regressive" – as it seeks to consolidate Hindu votes for the BJP ahead of the 2024 general election.
But it has triggered a wave of anxiety among tribespeople who fear that the proposal interferes with their centuries-old practices and customs.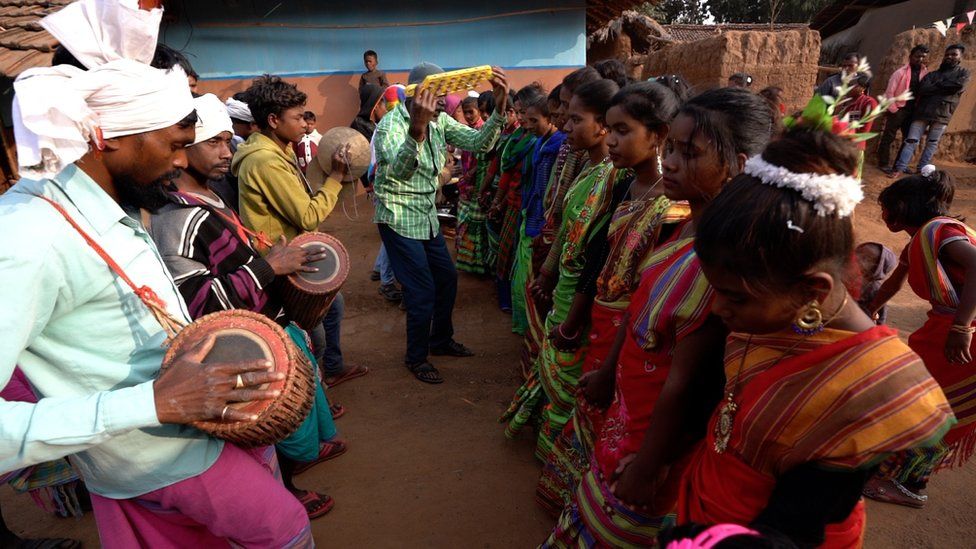 Image caption, The Ho tribe has its distinct customs and practices
"Right now, a non-tribal person cannot buy land in our village. With the UCC anyone would be able to do that," Mr Jonko says. "Our culture and tribal practices will be be wiped away."
In Jharkhand, special laws have been in force for decades to protect the distinct identity of the state's 8.6 million tribespeople.
This includes a 1908 law that prohibits the transfer of tribal land to non-tribal communities to ensure community ownership, and a 1876 law which prohibits non-Santhal people from buying Santhal land without the permission of the district magistrate. The Santhals are a tribe that occupy the area of Jharkhand bordering West Bengal state.
Similar laws also exist in the north-eastern states, where autonomous district councils are set up to protect the land and culture of tribal communities.
Santosh Kido, professor at Xavier's College in Ranchi city, says that tribespeople fear that a UCC would wipe away their identity.
"These people identify as tribal because of their distinct culture, tradition and customary laws. If the government puts all of these in one basket there will be nothing left for them," he says.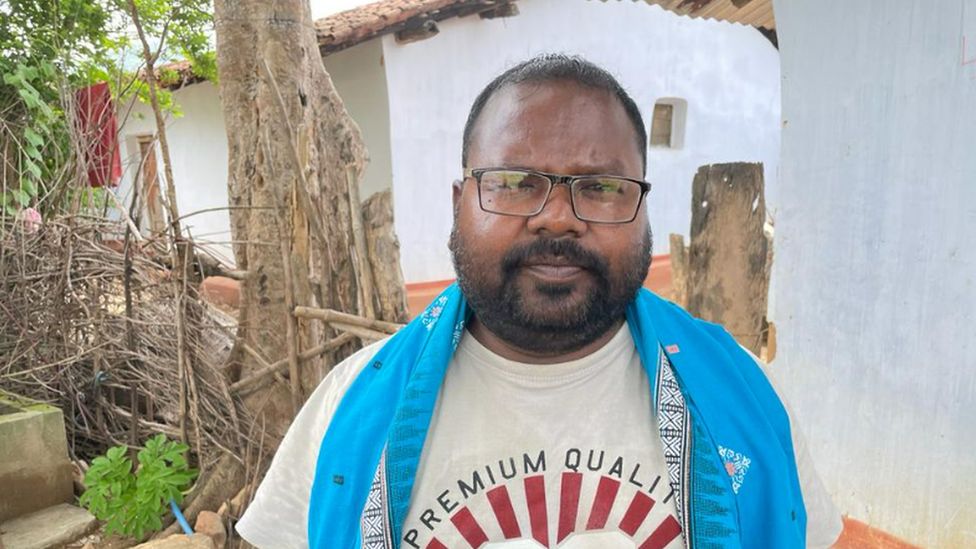 Image caption, Anil Jonko worries that his village's unique justice system would cease to exist
Dayamani Barla, an activist who has been fighting for the rights of tribespeople in Jharkhand, agrees with the assessment.
She says the tribal system of governance and self-rule is deeply connected with their customs and any attempt to do away with that would undermine their autonomy. "Besides, how can you have one law for a diverse country like India?" she asks.
However, supporters of a UCC argue that it is a much needed reform to end discriminatory practices prevalent in local traditions and customs.
In most tribal societies of Jharkhand for instance, daughters have no share in her father or husband's property. "A common set of personal laws would bring gender equality among tribespeople," says Amar Kumar Chowdhary, professor at Ranchi Technical University.
Mr Chowdhary adds that a UCC would also help to integrate these communities better with "the national mainstream".
"If it is implemented properly, it will be good for everyone. We will all move forward together," he said.
There is no clarity on how much of this would actually happen under the new law or when will it be implemented. But tribespeople in Jharkhand say they are bracing for an uncertain future.
"We don't know much, we only hear about things on the TV," Mr Jonko says.
"But we are poor and helpless and we know we won't be able to stop it if the UCC is implemented."
BBC News India is now on YouTube. Click here to subscribe and watch our documentaries, explainers and features.

Read more India stories from the BBC:
The wanted Indian cow vigilante who's at large online
When Bollywood A-listers turn into start-up stars
Why India's rice ban could trigger a global food crisis
Women sanitation workers hit India lottery jackpot
'My parents were ready to kill me for their honour'
The false claims about India's ethnic violence