Former President Trump's deposition in the E. Jean Carroll defamation lawsuit has been unsealed after an order from a federal judge on Friday.
U.S. District Judge Lewis Kaplin said wrote Friday in his order to unseal the deposition that Trump's arguments to keep the deposition sealed "are entirely baseless."
Carroll alleged in her lawsuit that Trump raped her in the dressing room of a Bergdorf Goodman in New York City in the mid-1990s, and said that her reputation was damaged in 2019 when Trump denied raping her.
TRUMP RESPONDS TO E. JEAN CARROLL DEFAMATION LAWSUIT AFTER JUDGE DENIES DELAY: 'A HOAX AND A LIE'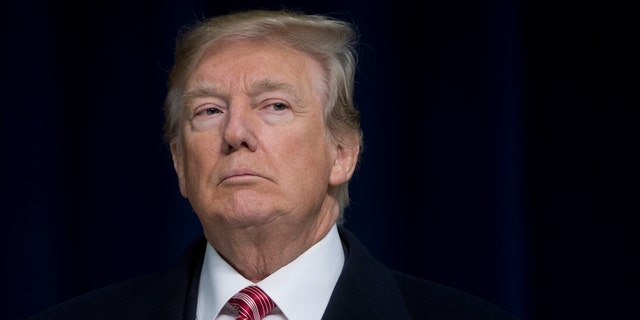 Former President Donald Trump
(Saul Loeb/AFP via Getty Images))
In October, Kaplin ordered Trump to sit for a deposition on October 19, 2022.
Carroll is known for her "Ask E. Jean" column which ran in Elle Magazine.
TRUMP TO BE DEPOSED IN E. JEAN CARROLL DEFAMATION LAWSUIT AFTER FEDERAL JUDGE REJECTED REQUEST FOR DELAY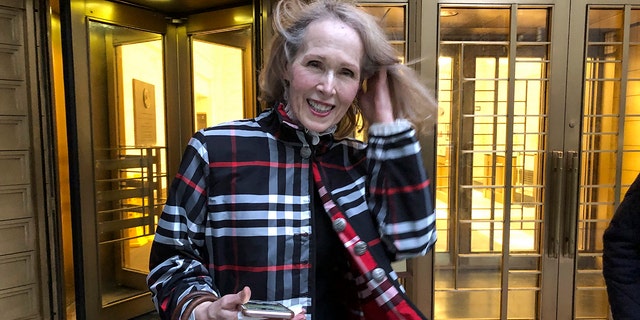 Columnist E. Jean Carroll leaves federal court, on Feb. 22, 2022, in New York. Former President Donald Trump will have to answer questions under oath next week in a defamation lawsuit lodged by the writer, who says he raped her in the mid-1990s, a judge ruled Wednesday, Oct. 12 2022. Carroll's lawsuit claims that Trump damaged her reputation in 2019 when he denied raping her. 
(AP Photo/Larry Neumeister)
In an email to supporters in October, Trump said that Carroll's claims are a lie.
"E. Jean Carroll is not telling the truth, is a woman who I had nothing to do with, didn't know, and would have no interest in knowing her if I ever had the chance," Trump wrote in the email. "I don't know this woman, have no idea who she is, other than it seems she got a picture of me many years ago, with her husband, shaking my hand on a reception line at a celebrity charity event."
CLICK TO GET THE FOX NEWS APP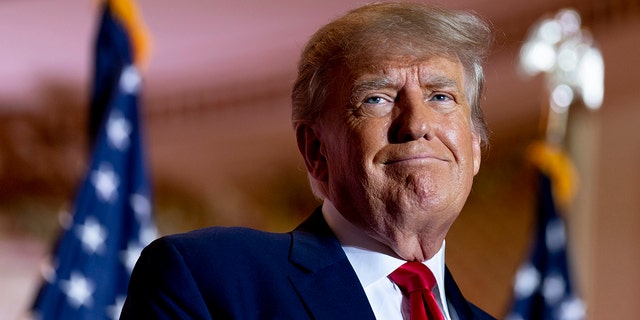 Former President Donald Trump.
(AP Photo/Andrew Harnik, File)
"She completely made up a story that I met her at the doors of this crowded New York City Department Store and, within minutes, 'swooned' her," Trump added. "It is a Hoax and a lie, just like all the other Hoaxes that have been played on me for the past seven years."
Fox News' Lawrence Richard, Brooke Singman, and Marta Dhanis contributed to this report.