Former President Trump claimed he averted a "nuclear holocaust" via his diplomacy with North Korea.
Trump made the comments in a deposition for his New York civil fraud case, which was recently released to the public.
"I was very busy. I was — I considered this the most important job in the world, saving millions of lives. I think you would have nuclear holocaust, if I didn't deal with North Korea," Trump told lawyers with the New York attorney general's office in April.
He added, "I think you would have a nuclear war, if I weren't elected. And I think you might have a nuclear war now, if you want to know the truth."
NEW YORK APPEALS COURT NARROWS NYAG CASE, DISMISSES IVANKA TRUMP AS A DEFENDANT, CUTS STATUTE OF LIMITATIONS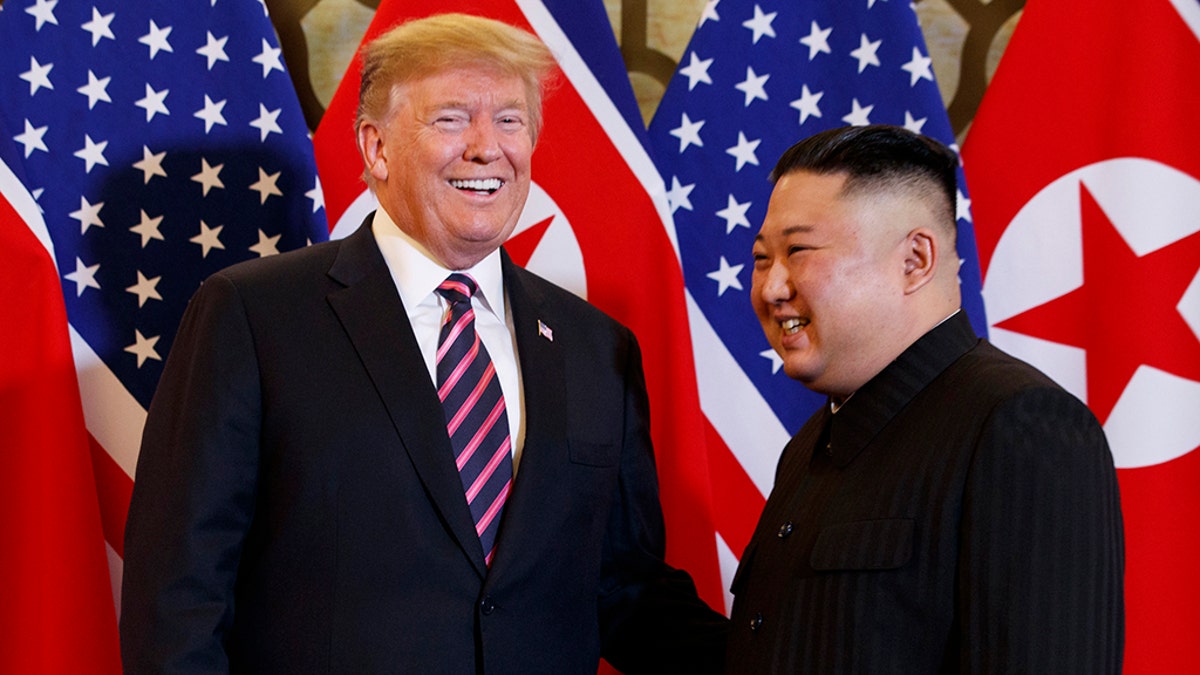 Then-President Trump, left, meets North Korean leader Kim Jong Un, in Hanoi, Vietnam. (AP Photo/Evan Vucci, File)
Trump gave the deposition over the course of hours as lawyers probed into his company's operations while he was in the White House.
The former president insisted to interviewers that he had little to do with the Trump Organization while president.
TRUMP CONGRATULATES KIM JONG UN ON NORTH KOREAN ELECTION TO WHO EXECUTIVE BOARD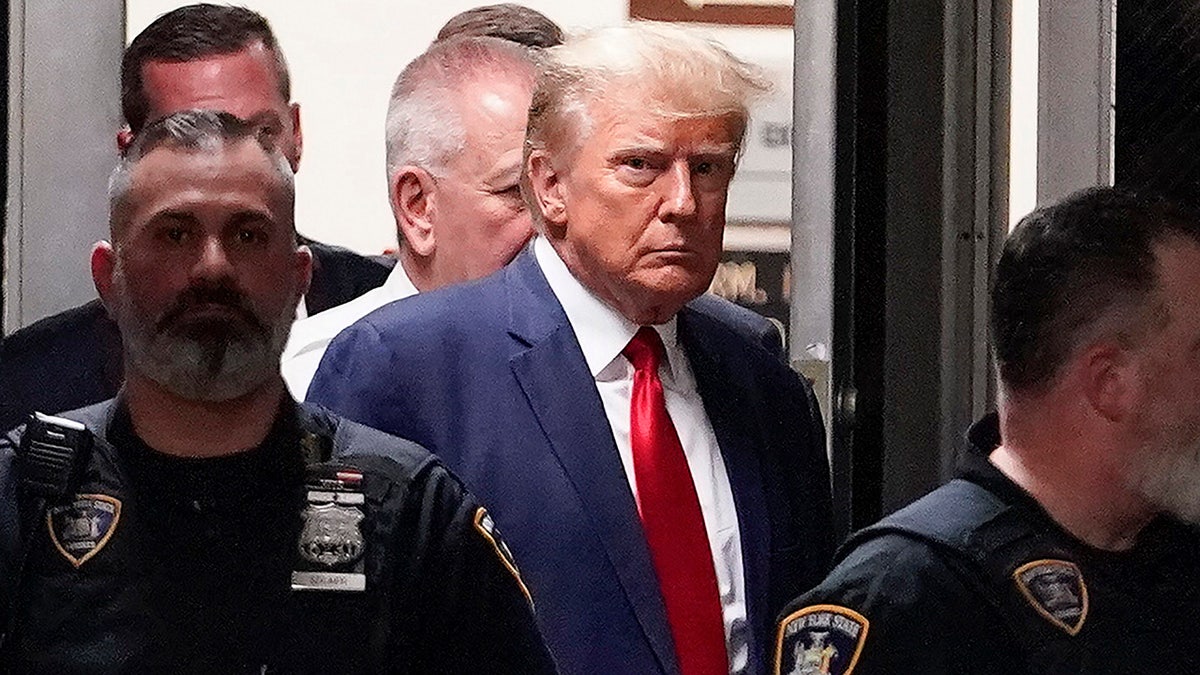 Former President Trump is escorted to a courtroom in New York. (AP Photo/Mary Altaffer, File)
Instead, Trump claimed, his children stepped up and oversaw the day-to-day operations of the company.
"They became more intensely involved with the company, I was virtually not involved at all," Trump told the district attorney's office.
He continued, "I rarely — I'd rarely have anything to do with anything having to do with the company."
READ THE DEPOSITION – APP USERS, CLICK HERE:
CLICK HERE TO GET THE FOX NEWS APP
Trump became the first sitting U.S. President to meet with a dictator of North Korea when he shook hands with Kim Jong Un in 2019.
"It started off rough, remember that? I was saying 'little rocket man' and he was saying 'I've got a red button on my desk, and I'm willing to use it,'" Trump recalled in an April 2023 interview.
"And then all of a sudden we get a call — they want to meet," he added. "We would have had that whole situation straightened out shortly after the beginning of my second term."