close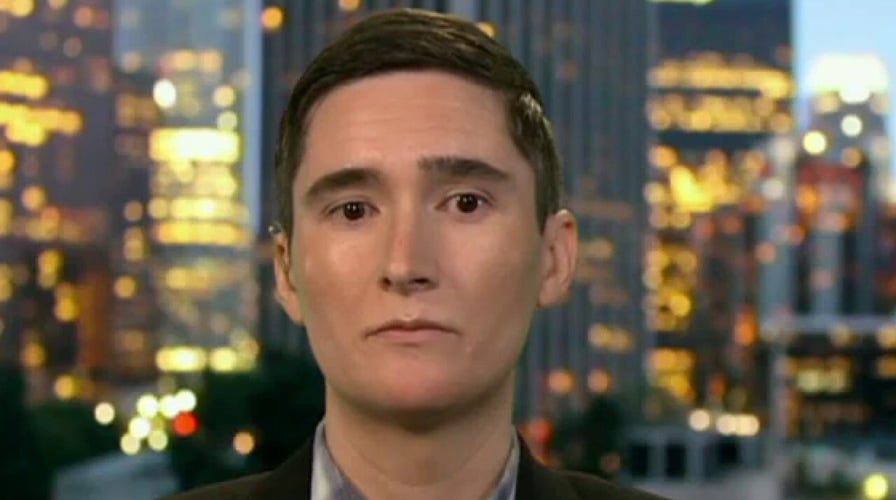 Video
Brian Wagoner recounts how transitioning made his 'problems worse'
California man Brian Wagoner joins 'Tucker Carlson Tonight' to describe his experience with 'activist' sex therapist, estrogen treatment.
A transgender clinical psychologist raised concerns about potential "unexpected consequences" from a bill recently passed in Spain that allows individuals as young as 12 to legally change their gender.
Spanish lawmakers recently passed a law that permits minors between 12 and 14 to change their legal gender with a judge's authorization, while those between the ages of 14 and 16 can do so without psychological or other medical evaluation, but still need parental consent.
Anyone over the age of 16 can legally change their gender regardless of parental consent under the new law.
"That's pretty young," Dr. Erica Anderson, who practices clinical psychology in Berkeley, California, told Fox News Digital.
TRANS PSYCHOLOGIST FILES BRIEF AGAINST MARYLAND SCHOOL DISTRICT HIDING TRANSITIONS FROM PARENTS: 'TERRIBLE IDEA'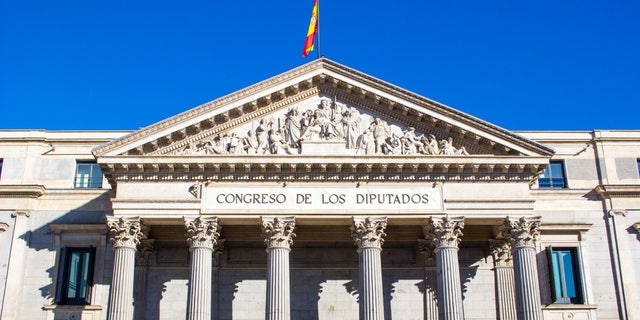 Spanish lawmakers passed a law recently that permits minors between 12 and 14 to change their legal gender with a judge's authorization. (David Crespo via Getty Images)
Anderson, who identifies as a transgender woman, has 40 years of clinical experience and served as a board member for the World Professional Association for Transgender Health (WPATH) from 2019 to 2021.
"I'm concerned that many young people are sort of caught up in the excitement about sexual and gender minority labels and might be adopting ideas about themselves that may not last," said Anderson.
She worries young people are "going to use such labels to make decisions for themselves."
ARKANSAS LAWMAKER WHO ASKED TRANSGENDER WOMAN IF SHE HAD A PENIS CALLS BACKLASH 'ALL A SHOW'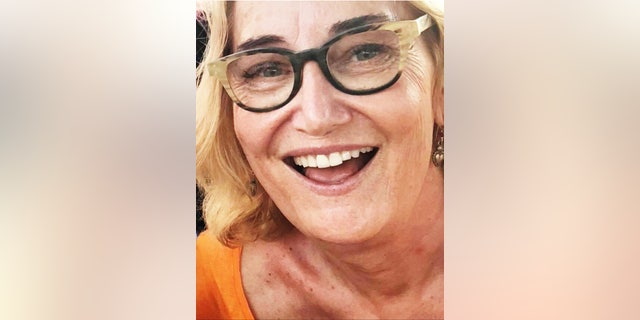 Dr. Erica Anderson, who identifies as a transgender woman, warned a new Spanish law allowing people over the age of 16 to legally change their gender could lead to unexpected consequences. (Dr. Erica Anderson)
Anderson drew parallels between the Spanish law and a similar law in Scotland that the U.K. Parliament blocked last month. The contentious disagreement surrounding transgender issues was a contributing factor to this month's abrupt departure of Scotland's first minister, Nicola Sturgeon, according to The Guardian.
Despite advocating for the legislation, Sturgeon became embroiled in a conflict regarding transgender women being allowed into female prisons following a rape case that stoked widespread outrage.
"I think Spain is trying to be progressive and remove barriers for gender-variant people," said Anderson. She explained that while she supports their efforts "in principle," she believes they are setting the age limit too low, which she warned could lead to "some unexpected consequences."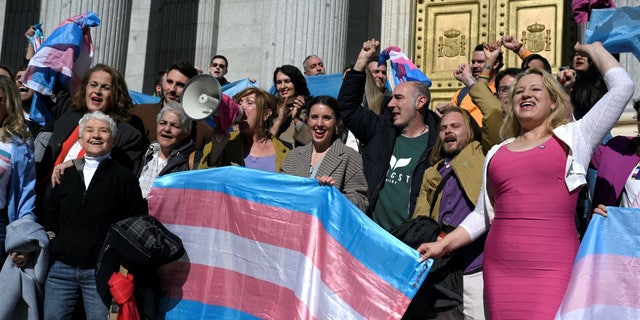 Activists celebrate in front of the Spanish Congress in Madrid Feb. 16, 2023, following the passage of a transgender bill. (Oscar Del Pozo via Getty Images)
"I haven't talked to anybody in Spain, so I don't know what their expectation is, whether this is going to be very easy to implement and there won't be any controversies," Anderson said. "But I'd be very surprised if it didn't cause some other challenges that maybe they haven't contemplated."
CLICK HERE TO GET THE FOX NEWS APP
Anderson has been outspoken about her concerns that children are being pushed too early into a transgender identity. She filed an amicus brief in November against the school district in Montgomery County, Maryland, over its policy that permits teachers to hide a student's gender identity from parents.
Jon Brown is a writer for Fox News Digital. Story tips can be sent to [email protected].