The sentencing of Canadian rapper Tory Lanez for the shooting of fellow musician Megan Thee Stallion has been delayed until at least Tuesday.
Lanez shot Grammy winner Megan Thee Stallion in the feet during an argument between the pair after a party in 2020.
He was found guilty on three gun-related charges in December and has been held in jail since.
A sentence had been expected on Monday but the hearing in Los Angeles will resume at 10:30 (17:30 GMT) on Tuesday.
The shooting, which left Megan Thee Stallion needing surgery to remove bullet fragments from her foot, occurred during the drive home from a pool party hosted by reality star Kylie Jenner.
Prosecutors are seeking a 13-year prison sentence.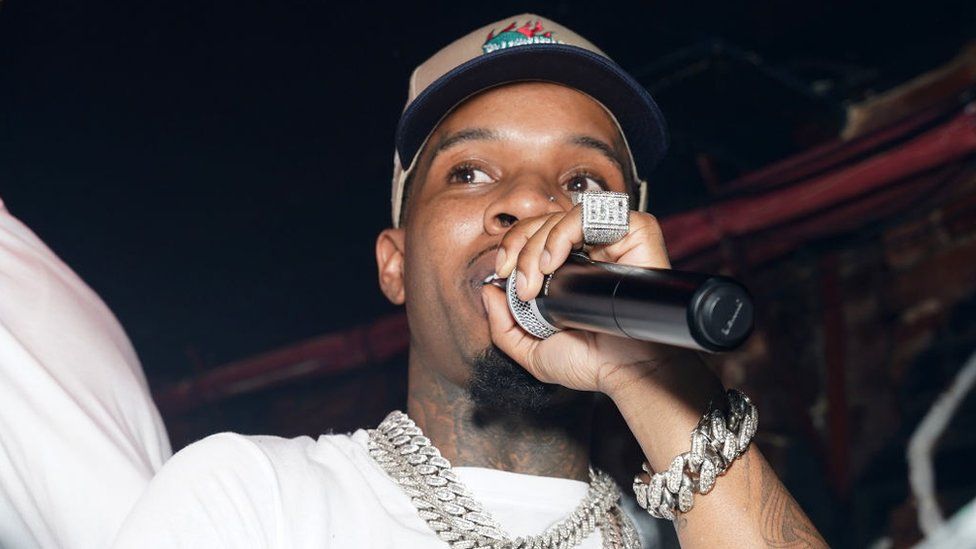 Image source, Getty ImagesImage caption, Tory Lanez performing last year