close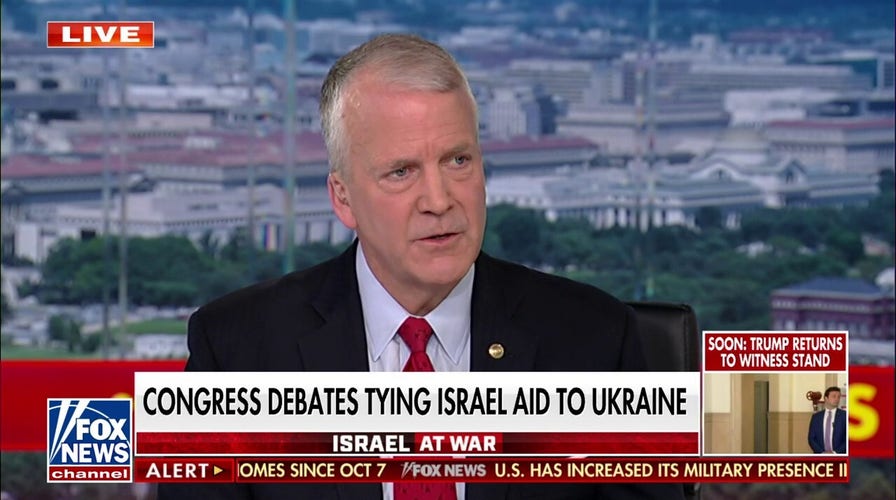 Video
Senate debating funding for Israel, Ukraine and the southern border
Sen. Dan Sullivan, R-Alaska, discusses the need to continue support for nations other than Israel, border protections and his disagreement with Sen. Tuberville on military holds
An aide to Ukraine's top military commander was killed on his birthday Monday when a grenade packed inside a present exploded inside his Kyiv home, according to Ukrainian officials.
Major Gennadiy Chastyakov, 39, died from the powerful blast while his 13-year-old son was seriously injured in what Ukrainian authorities are describing as a tragic accident.
Chastyakov, an assistant to General Valeriy Zaluzhnyy, the Commander-in-Chief of the Armed Forces of Ukraine, had returned to his home with several gifts he had received from friends when the deadly incident unfolded.
ZELENSKYY INVITES TRUMP TO VISIT UKRAINE AMID GOP FRONT-RUNNER'S PLEDGE TO END WAR WITH RUSSIA WITHIN 24 HOURS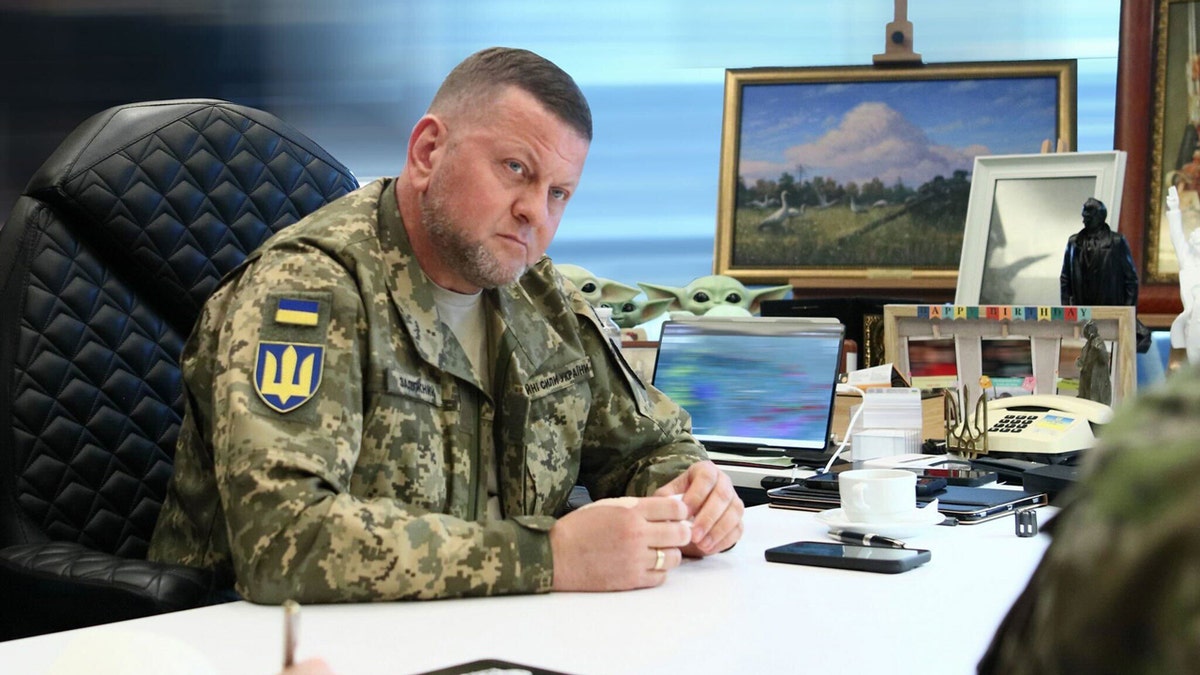 General Valeriy Zaluzhnyy, the Commander-in-Chief of the Armed Forces of Ukraine, said Chastyakov was a close friend and his death brought him "unspeakable pain and heavy loss." (@CinC_AFU)
The military aide began to show the gifts to his family when his teenage son began playing with the device, Ukrainian Minister for Internal Affairs Ihor Klymenko wrote in a statement Monday posted to Telegram, a social media app.
Chastyakov's son, Klymenko wrote, began turning the ring on the "Western model" grenade before Chastyakov took it from the child and then pulled out the ring "provoking a tragic explosion."
Klymenko said that five other unexploded grenades were found in the apartment and are being sent for examination.
Police located the soldier who had gifted Chastyokov with the loaded presents. They searched his office to find and seize two similar grades, said Klymenko, who added that an investigation surrounding the incident is underway.
"I urge you not to spread unofficial information," Klymenko wrote. "The pre-trial investigation is ongoing, wait for the official conclusions of the investigation.
SPEAKER JOHNSON PUSHES TO COUPLE UKRAINE AID AND BORDER: 'TAKE CARE OF OUR OWN BORDER FIRST'
Chastyakov's death was initially reported as a suspected assassination using a booby-trapped gift until further details emerged, according to The Guardian.
However, Klymenko's statement indicates that Ukrainian officials now believe the incident was an accident, although it is unclear why there were grenades stuffed inside the gifts.
A photograph from the scene appears to show several grenade-shaped objects lying alongside what appears to be a bottle of alcohol as well as a package from a Ukrainian clothing brand, the New York Post reported.
Zaluzhnyy took to Telegram Monday to pay his respects to Chastyakov.
"Unspeakable pain and heavy loss for the Armed Forces of Ukraine and for me personally," Zaluzhnyy wrote.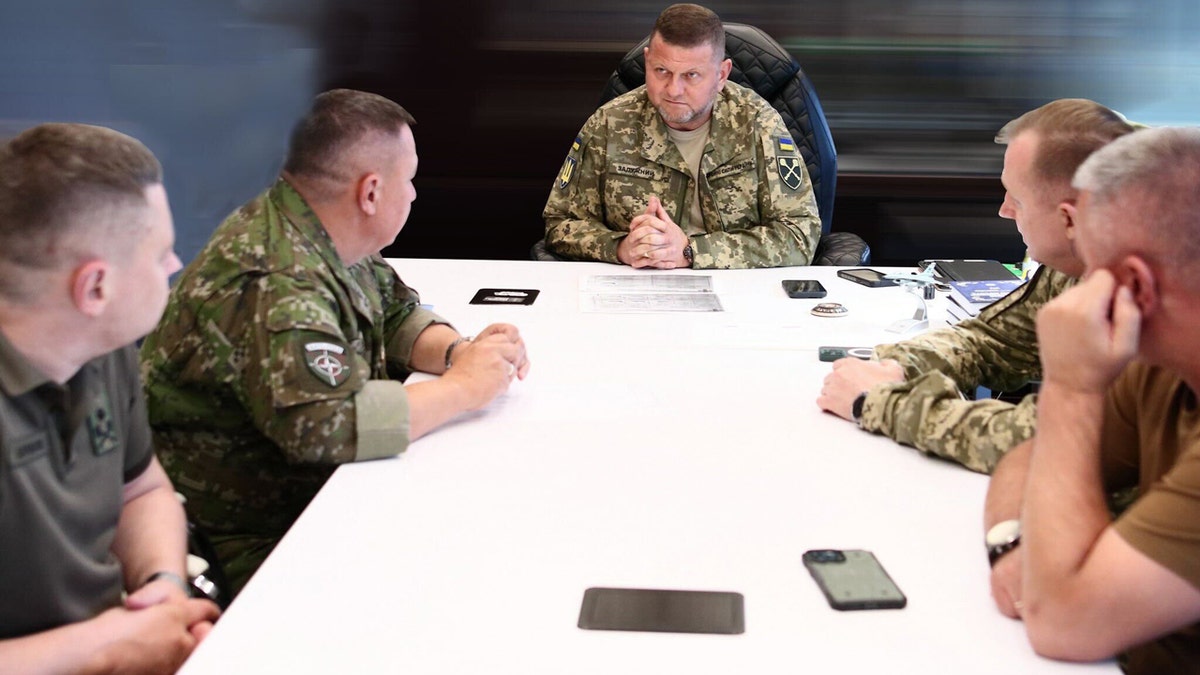 Valery Zaluzhny, Ukraine's top military commander, center, in at a meeting with other military leaders, including Slovakian leaders. Zaluzhnyy's top aide was killed in a grenade blast on Monday (@CinC_AFU)
CLICK HERE TO GET THE FOX NEWS APP
"Under tragic circumstances, on his birthday, my assistant and close friend, Major Gennadiy Chastyakov, died in the family circle… My deepest condolences to the family."
"Since the beginning of the full-scale invasion, Gennady has been a reliable shoulder for me, completely devoting his life to the Armed Forces of Ukraine and the fight against Russian aggression."
Gennady is survived by his wife and four children, according to Zaluzhnyy.
Michael Dorgan is a writer for Fox News Digital and Fox Business.
You can send tips to [email protected] and follow him on Twitter @M_Dorgan.