close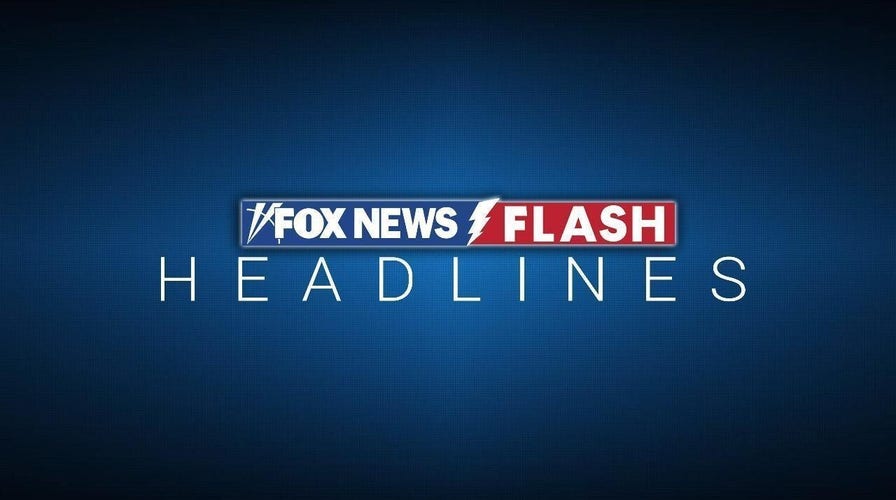 Video
Fox News Flash top headlines for March 1
Fox News Flash top headlines are here. Check out what's clicking on Foxnews.com.
A Lebanese intelligence chief who has mediated the release of Westerners held in Syria and also acted as a mediator within Lebanon stepped down Wednesday after attempts to extend his term failed.
Maj. Gen. Abbas Ibrahim's term as a head of the General Security Directorate ends Thursday, when he reaches retirement age of 64 in Lebanon. On Wednesday afternoon, he left his office and was replaced by Brig. Gen. Elias Baisary as acting head of the agency.
"We will continue the march in different fields to serve Lebanon," Ibrahim said before leaving.
UNITED NATIONS EXTENDS LEBANON TRIBUNAL UNTIL DEC. 31 TO CEASE OPERATION
Ibrahim, who headed General Security Directorate since 2011, is known for wide connections with different local, regional and international figures, including the Iran-backed militant Hezbollah group, the Syrian government and Western nations.
A Shiite Muslim, he was tipped to eventually replace longtime Parliament Speaker Nabih Berri who turned 85 in January. When asked by local media whether he intended to replace the speaker, Ibrahim said: "May God grant Speaker Berri a long life."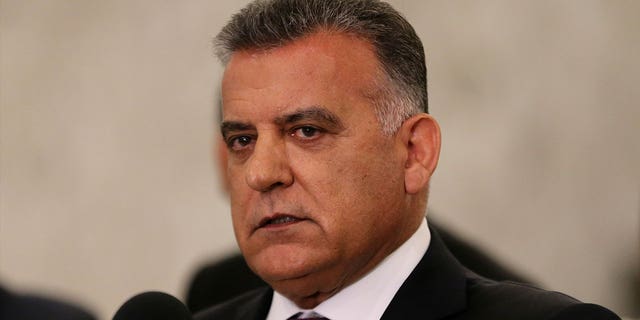 Maj. Gen. Abbas Ibrahim, chief of Lebanese General Security Directorate, arrives at the presidential palace in Lebanon, on June 11, 2019.  (AP Photo/Hussein Malla, File)
Under Lebanon's power-sharing agreement, the country's president has to be a Maronite Christian, the prime minister a Sunni and the parliament speaker a Shiite. Ibrahim said if offered a ministerial job, he would like to become foreign minister.
Ibrahim's term ends at a time when Lebanon has no president since Michel Aoun's term ended in late October, with a deeply divided parliament unable to elect a successor. The country is also without a fully-functional government, with Prime Minister Najib Mikati heading a caretaker Cabinet.
ISRAEL ANNOUNCES MARITIME BORDER DEAL WITH LEBANON
Mikati indicated last week that Ibrahim's term may be extended but no parliament session was held to do this nor has Berri scheduled one.
A rarity in Lebanon, Ibrahim had good ties with Hezbollah, the United States and the international community, making him a key political mediator. At times, he also acted as a diplomatic representative for Lebanon abroad, roles usually outside a top security official's mandate.
One of his biggest cases was that of American journalist Austin Tice, missing in Syria since August 2012. The U.S. says Tice is being held by the Syrian government while Damascus denies holding him. Last year, Ibrahim met with U.S. officials in Washington as part of his mediation efforts for Tice's release and later went to the Syrian capital of Damascus but did not reach a breakthrough.
CLICK HERE FOR THE FOX NEWS APP
In 2019, Ibrahim's mediation led to the release of American Samuel Goodwin, who was held for two months in Syria. That same year, Ibrahim mediated the release of Kristian Lee Baxter, a Canadian citizen held in Syrian prisons for almost a year.
Ibrahim was among eight Lebanese officials charged in January by the judge investigating the massive August 2020 port blast in Beirut that killed nearly 220 people. The charges were never specified.