Anti-Islam activist Tommy Robinson has had his account reinstated on social media platform X, formerly Twitter.
Robinson, whose real name is Stephen Yaxley-Lennon, was reinstated alongside political commentator Katie Hopkins.
Hopkins was banned in 2020 and Robinson's account was suspended in 2018 – Twitter accused both of breaking its rules on hateful conduct.
A number of controversial figures have been allowed back on the platform since it was bought by Elon Musk last year.
In November 2022, Mr Musk – a self-styled "free speech absolutist" – announced a "general amnesty" to suspended accounts that had "not broken the law or engaged in egregious spam".
Research by BBC Monitoring found that of 1,100 reinstated accounts it examined, nearly 190 were promoting hate and violence.
X has also reinstated the controversial influencer and self-proclaimed misogynist Andrew Tate, whose accounts are banned by YouTube, Facebook, Instagram and TikTok.
Nick Lowles, chief executive of anti-hate campaigners Hope Not Hate, criticised the latest move by X.
"Reinstating Tommy Robinson and Katie Hopkins means Elon Musk is allowing hateful content and misinformation to take place on his watch on X/Twitter," he said.
The group said it would be writing to X to "make it clear the danger that their content poses".
The rancour, rhetoric and riches of brand Tommy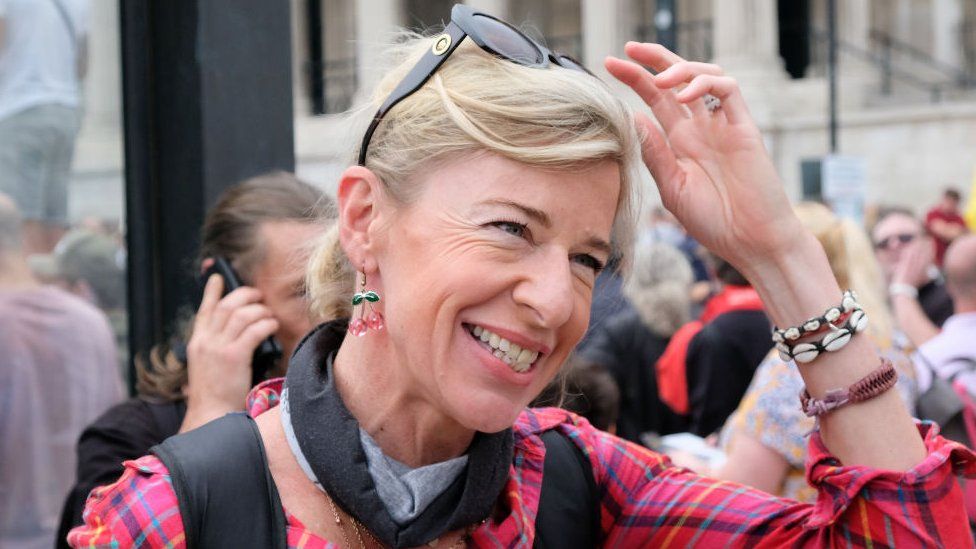 Image source, Getty Images
Hopkins had more than one million followers at the time of her original ban.
Following her reinstatement she posted on X: "Thank you @elonmusk. And thank you to all the Twitter family who have brought Tommy & I back to @X.
"Know this. You are not alone. We are many. And we are stronger together. The fight back for your freedom is on."
Robinson founded the far right English Defence League, best known for protests against what it calls "radical Islam", but stepped down in 2013.
In July 2021 Robinson was ordered to to pay £100,000 in libel damages to a Syrian schoolboy who was filmed being attacked in a playground.
In two videos posted to Facebook, Robinson made a number of false accusations about the boy.
In November 2013, Robinson pleaded guilty to fraud, and he was subsequently jailed for 18 months.
He also has convictions for stalking, assault, using someone else's passport, using threatening behaviour and contempt of court.
The BBC has approached X for comment.