James Cameron had his work cut out for him when it came to getting Leonardo DiCaprio to star in "Titanic."
The famed director was honored with a Hand and Footprint Ceremony at the TCL Chinese Theater in Hollywood, California, Thursday and told Fox News Digital all about his fight to get DiCaprio to play the role of Jack Dawson.
"Leonardo came in, he auditioned with Kate [Winslet], he was spectacular, and then I wound up having to convince the studio to cast him and him to be in the movie," he said.
Cameron revealed it "took about three or four weeks" to convince DiCaprio it would be a good decision.
"He didn't accept the role until he realized how difficult it was. He thought it was too easy. 'Leading man, I don't want to do that. I want to do a guy with a drug addiction problem, or whatever.' He wanted more of a problem, because he saw that as actable," Cameron explained.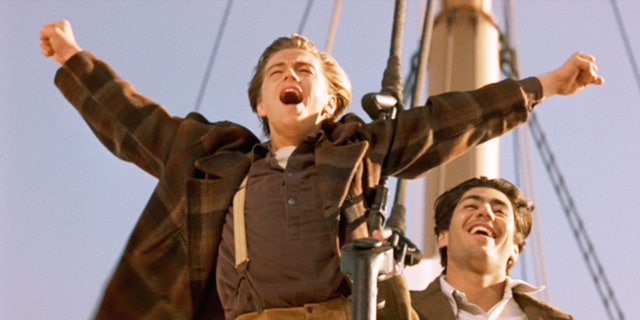 Leonardo DiCaprio almost turned down the role of Jack Dawson in "Titanic" because he thought it was "too easy."
(Photo by CBS via Getty Images)
"I said 'no, it's when you could do what Jimmy Stewart does and just stand there and just be the center,' and that's what convinced him," the director said. "He didn't think it was hard enough, then when he did it, he realized how hard it is."
Jon Landau, a producer on "Titanic," added that DiCaprio's father helped them in the process of trying to convince the actor to take the role. Cameron said DiCaprio's father "had a lot of ideas" regarding changes for the script that could have done the trick, but rather than change the content, Cameron worked on persuading the actor that the material was at the caliber he wanted.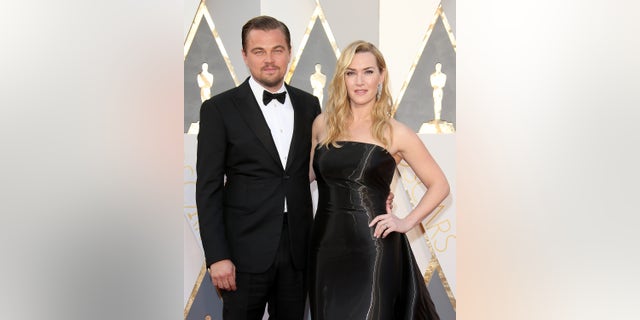 "Titanic" stars Leonardo DiCaprio and Kate Winslet attend the 88th Annual Academy Awards on Feb. 28, 2016.
(Photo by Dan MacMedan/WireImage)
Both Cameron and Landau's hand and footprints were immortalized in front of the TCL Chinese Theater this week. They told Fox News Digital they were very honored, and it was an accomplishment they never "could have ever dreamt" of achieving.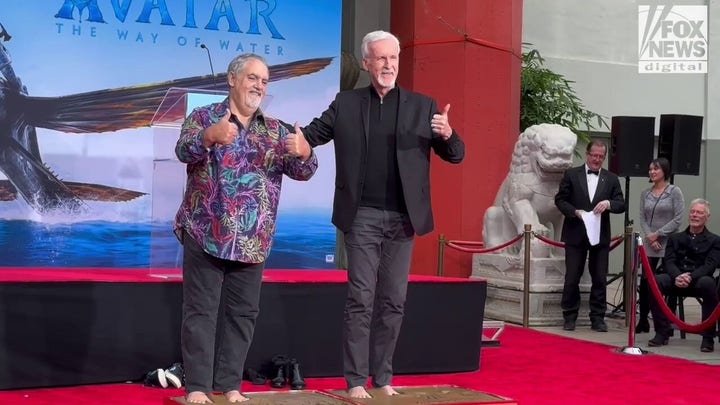 Video
JAMES CAMERON SAYS 'AVATAR 4' WAS THE FIRST OF THE FRANCHISE TO NOT GET NOTES FROM STUDIO EXECUTIVES
"It's not really a dream come true, because I never could have dreamed that it was even possible for a kid from a little village in rural Canada to be standing here and now to be a part of this history," Cameron said. "I was likening it to a fossil. Here are the fossilized records of the people who have come before us for over a century, you know, recognizable names. To be among them now, it's amazing."
He went on to explain he "didn't come from a Hollywood family" but always had a love for movies. He said he got his parents to take him to "the movies whenever I could twist their arm enough" and that "the first place (he) wanted to come see" when he moved to Los Angeles was Hollywood Boulevard and the Chinese Theater.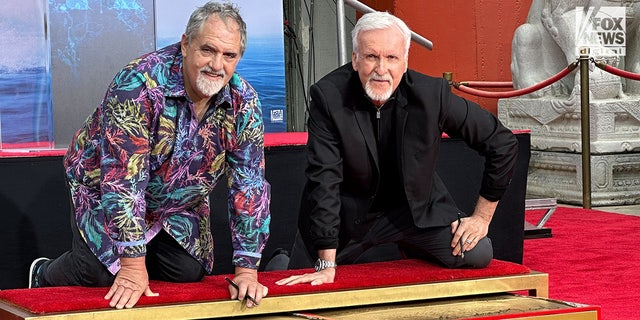 Director James Cameron and producer Jon Landau got their hand and footprints immortalized in Hollywood history.
(Fox News)
Landau echoed his sentiments saying, "I think its beyond what one could ever have imagined. You grow up, you have dreams," and the fact that one of his dreams came true "blows (his) mind."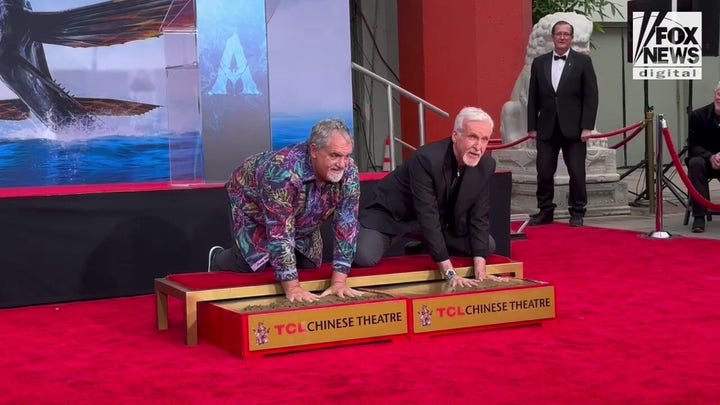 Video
The stars of another one of Cameron's hits, "Avatar" and its recent sequel "Avatar: The Way of Water," Sigourney Weaver and Stephen Lang were present at the ceremony.
Weaver spoke about her long working relationship with Cameron, calling him "an incredible storyteller." The actress said for her "it all begins with what story he's trying to tell and what's the bigger picture in his story."
"I remember reading the first 'Avatar,' and…I would read each page, and I would go 'how's he going to do that? How's he going to have flying this or direhorses with this many legs?' I honestly did not know how he could do it, and I still can't believe he did do it," Weaver explained. "What I love about him is, he takes such huge risks, but at the bottom of it all is this incredible emotional story."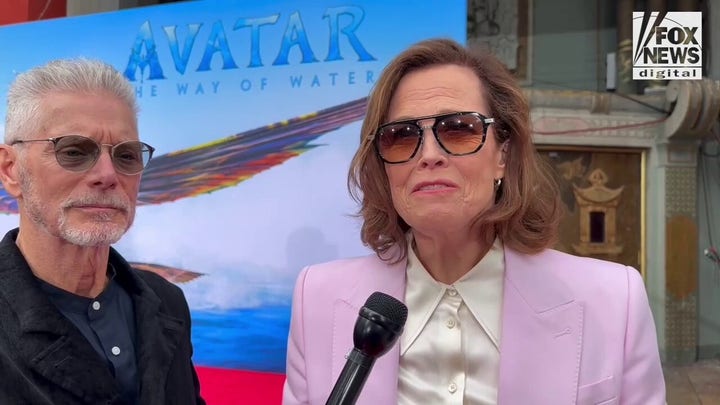 Video
CLICK HERE TO SIGN UP FOR THE ENTERTAINMENT NEWSLETTER
Lang told Fox News Digital it was "an honor to be asked to be here and to be considered not only a colleague, but I think a friend."
"I feel like in so many ways they've been there for me for the past 16 years, they've been so gracious and so kind in every respect, not only in terms of the work, but in terms of my life and my family," Lang said of Landau and Cameron. "So for me to be able to, in some small measure to return the favor, as it were, there's no place I'd rather be than here."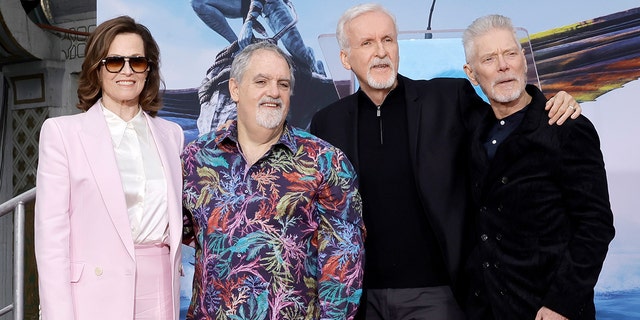 From left to right, Sigourney Weaver, Jon Landau, James Cameron and Stephen Lang attend the Hand and Footprint Ceremony in Hollywood, California.
(Photo by Kevin Winter/Getty Images)
CLICK HERE TO GET THE FOX NEWS APP