TikTok removed a suspected deepfake video in which podcaster Joe Rogan appears to promote a male-marketed coffee product called Alpha Grind on his show.
A spokesperson for the social media site told Fox News Digital in an email on Thursday that the video had been removed for "breaching [its] harmful misinformation policy, as per [its] Community Guidelines."
Harmful misinformation is defined as content that is inaccurate or false and TikTok instructs users now to post, upload, stream or share digital forgeries, including synthetic media or manipulated media, that mislead users by "distorting the truth of events and cause significant harm to the subject of the video, other persons or society."
TikTok says it removes content that "causes significant harm to individuals, our community or the larger public regardless of intent." Significant harm does not include simply inaccurate information, myths or commercial or reputational harm.
TWO 15-YEAR-OLDS CHARGED WITH MURDER IN FATAL STABBING OF TIKTOK TEEN BRIANNA GHEY
TikTok told Mashable that the account that promoted the "libido booster" supplement was banned.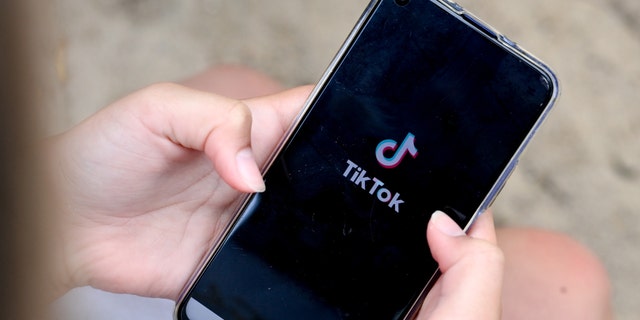 TikTok said it removed the video for breaching its harmful misinformation policy. ((Photo by Jens Kalaene/picture alliance via Getty Images))
The video ad was posted and promoted on TikTok by a user called @mikesmithtrainer – an account that is no longer accessible on TikTok, according to the outlet.
Rogan and his guest, Stanford University's associate professor Andrew D. Huberman, are seen in the video purportedly telling "The Joe Rogan Experience" listeners exactly what to search to find the product on Amazon. On Amazon, it says Alpha Grind, sold by the Delaware-based Top Shelf Grind Inc., is "viral on TikTok."
However, while bits and pieces are taken from the podcast, the video also weaves in fabrications.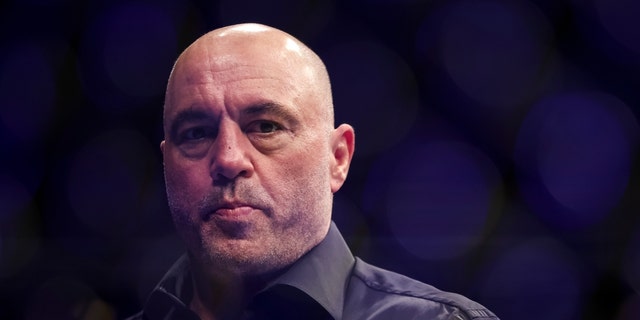 JACKSONVILLE, FLORIDA – APRIL 09: Joe Rogan looks on during the UFC 273 event at VyStar Veterans Memorial Arena on April 9, 2022, in Jacksonville, Florida.  ((Photo by James Gilbert/Getty Images))
"They created a false conversation," Huberman explained in the replies to the clip, which was reposted by a Twitter user. "We were talking about something very different."
JOE ROGAN RIPS ADAM SCHIFF, SECURITY AGENCIES FOR CENSORSHIP EFFORTS: 'BIZARRE'
The tweet went viral and was viewed millions of times before it was taken down.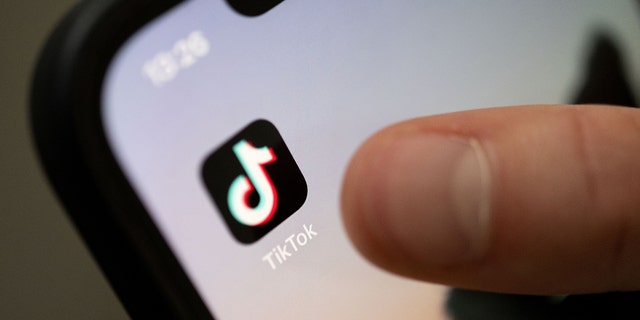 The TikTok app on a smartphone taken July 11, 2022. (Marijan Murat/picture alliance via Getty Images)
"This media has been disabled in response to a report by the copyright owner," the post now reads. However, another upload of that clip remains live on Twitter.
Rogan has millions of subscribers and listeners and has recently tweeted about artificial intelligence.
Mashable notes that TikTok banned deepfake videos in 2020.
CLICK HERE TO GET THE FOX NEWS APP
Fox News Digital's request for comment from Top Shelf Grind Inc. and Rogan was not immediately returned at the time of publication.