close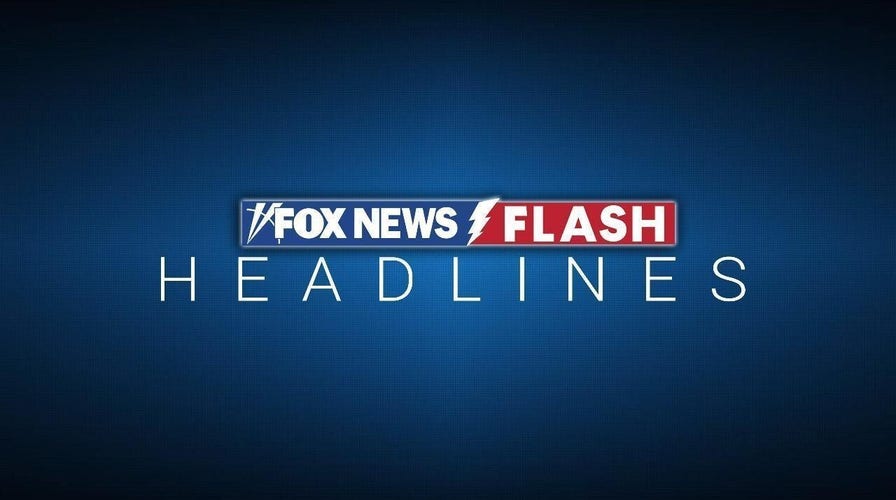 Video
Fox News Flash top headlines for April 18
Fox News Flash top headlines are here. Check out what's clicking on Foxnews.com.
Thousands of people assembled Tuesday at the former site of Auschwitz for the March of the Living, a yearly Holocaust remembrance march that falls this year on the eve of the 80th anniversary of the outbreak of the Warsaw Ghetto Uprising.
Participants in the solemn event included Holocaust survivors who lived through the agony of Auschwitz or one of the other death camps where Nazi Germany sought to exterminate the Jewish population of Europe, and came close to doing so.
Some attendees, including people from Israel and the United States, came face to face for the first time with something that has long been part of their psyche: the watchtowers, remains of gas chambers and the huge piles of shoes, suitcases and other objects that the victims brought with them on their final journey.
AUSCHWITZ MEMORIAL CALLS WWE 'SHAMELESS' AFTER PROMO IMAGE APPEARS TO SHOW CONCENTRATION CAMP
German forces established Auschwitz after they invaded and occupied Poland, and killed more than 1.1 million people there, most of them Jews but also Poles, Roma, Soviet prisoners of war, and others. In all, about 6 million European Jews died during the Holocaust.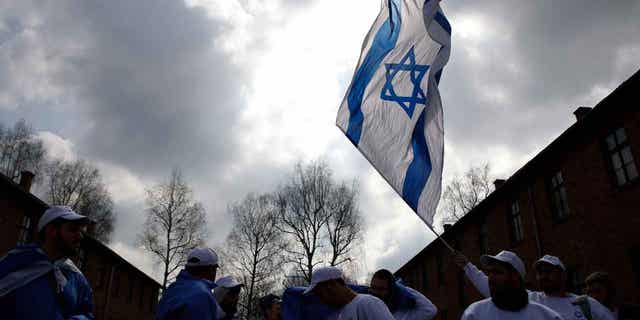 The annual March of the Living, a walk between two former Nazi death camps, to mourn victims of the Holocaust and celebrate the existence of the Jewish state is shown in Oswiecim, Poland, on April 18, 2023. (AP Photo/Michal Dyjuk)
Elderly survivors, some draped in Israel's blue and white flag, assembled under the gate with the cynical words "Arbeit Macht Frei" (Work Sets One Free) ahead of the march.
TRIPADVISOR REMOVES INSENSITIVE REVIEW OF AUSCHWITZ MUSEUM
The March of the Living, which takes place each year on Israel's Holocaust Remembrance Day, begins at that gate and leads to Birkenau, the large camp 2 miles away where Jews from across Europe were transported by train and murdered in gas chambers.
Some of the participants will travel the next day to Warsaw for observances marking the uprising in the Warsaw ghetto in 1943 which will be attended by the presidents of Poland, Germany and Israel.
CLICK HERE TO GET THE FOX NEWS APP
The revolt was the largest single act of Jewish resistance during the Holocaust, and remains a potent national symbol for Israel.