close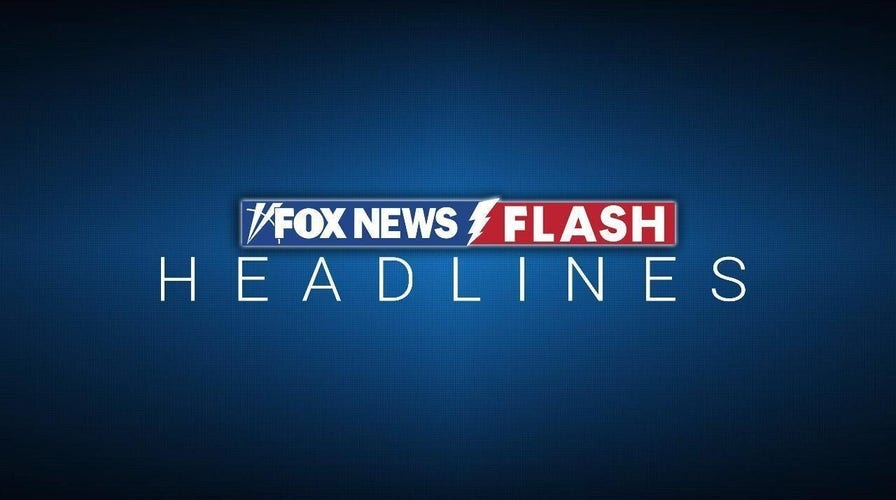 Video
Fox News Flash top headlines for April 18
Fox News Flash top headlines are here. Check out what's clicking on Foxnews.com.
Swiss prosecutors said Tuesday they have charged a former interior minister of Gambia with crimes against humanity for his alleged role in years of repression by the west African country's security forces against opponents of its longtime dictator.
Ousman Sonko was Gambia's interior minister from 2006 to 2016 under then-President Yahya Jammeh. He applied for asylum in Switzerland in November 2016 and was arrested in January 2017.
The attorney general's office said the indictment, which was filed Monday in Switzerland's Federal Criminal Court in Bellinzona, covers alleged crimes between 2000 and 2016.
Sonko "is accused, in his various capacities and positions, of having supported, participated in and failed to prevent systematic and generalized attacks as part of the repression carried out by the Gambian security forces against all opponents of the regime," the office said in a statement.
GAMBIA PRESIDENT ANNOUNCES MORATORIUM ON DEATH PENALTY
Jammeh, who seized control in a 1994 coup, lost Gambia's 2016 presidential election but refused to concede defeat to Adama Barrow. He ultimately fled amid threats of a regional military intervention to force him from power.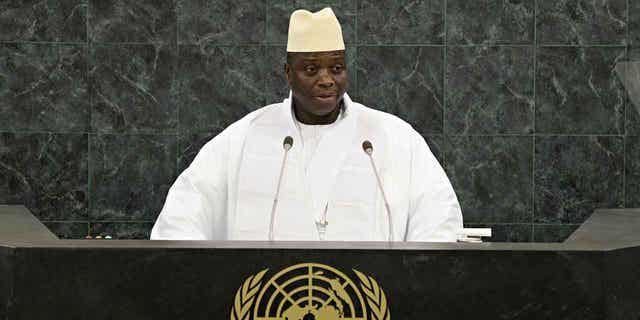 Gambian President Yahya Jammeh speaks at the 68th session of the United Nations General Assembly on Sept. 24, 2013, in New York City. A former interior minister for Jammeh, Ousman Sonko, has been charged with crimes against humanity by Swiss prosecutors for his role in years of repression against opponents of Jammeh. ( Andrew Burton/Getty Images)
Barrow's government last year announced that it was setting up a special prosecutor's office to investigate for severe human rights violations and potentially charge Jammeh. The investigation came in response to recommendations from a truth, reconciliation and reparations commission, which said Jammeh should face prosecution for murder, torture and sexual violence under his rule.
GAMBIA'S TURBULENT TRANSFER OF POWER: HOW IT HAPPENED
Sonko, who joined the Gambian military in 1988, was appointed as commander of the State Guard in 2003, a position in which he was responsible for Jammeh's security, Swiss prosecutors said. He was made inspector general of the Gambian police in 2005.
Sonko was removed as interior minister in September 2016, a few months before the end of Jammeh's government, and left Gambia for Europe to seek asylum.
Swiss prosecutors said they conducted numerous interviews with the suspect, as well with about 40 interviews with plaintiffs, witnesses and others providing information, and made six trips to Gambia during their investigation.
CLICK HERE TO GET THE FOX NEWS APP
The attorney general's office said it "accuses the defendant in particular of having, in the context of five events between 2000 and 2016, participated, ordered, facilitated and/or failed to prevent killings, acts of torture, acts of rape and numerous unlawful detentions."