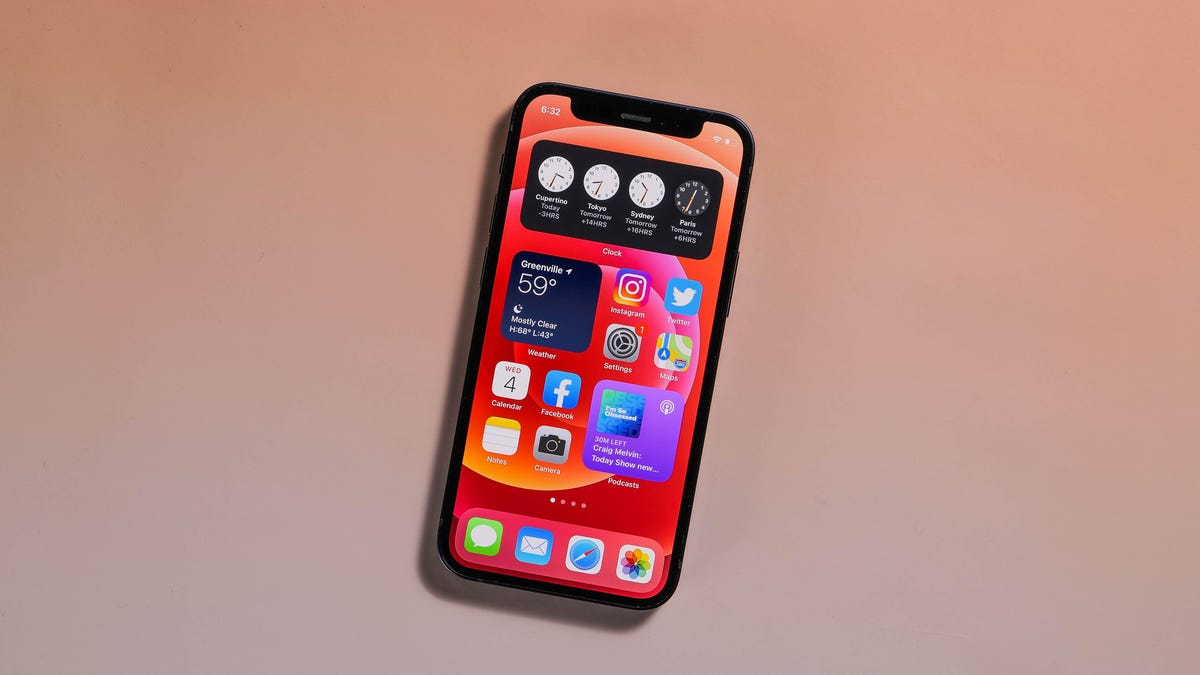 Tidy up your iPhone's home screen with just a few taps. 
Patrick Holland/CNET
It's easy to quickly make a mess of your iPhone home screen. Maybe you've got a new phone and are downloading applications left and right. Or maybe, after years of use, your home screen is littered with too many apps you don't use much or even at all. 
Either way, cleaning up your iPhone home screen will reduce the chaos and help you more easily find the apps you use most.
Unfortunately, the typical process of moving individual app icons around your home screen and into separate folders is tedious. If you want to move an app, you typically have to press your finger down on it for a second, until your apps start jiggling, and then slide your finger to where you want to move it. Then you have to repeat the process for each and every one of the apps you want to move. 
If you have dozens of apps scattered across your home screen, the rearranging process can take forever — unless you use this hidden iOS feature.
Read more: Unleash the Power of Your iPhone's Hidden Trackpad: Here's How It Works
Apple actually allows you to select and move multiple app icons simultaneously. The problem is that the feature isn't well known, and there's no obvious indicator that moving more than one app at a time is even possible. 
I'm here today to tell you it's possible. And it even works on the iPad.
Enlarge Image
GIF by Taylor Martin/CNET

Quickly organize your iPhone and iPad home screen apps
To rearrange multiple apps at once, long-press on any app icon or the home screen itself until you enter jiggle mode — that's the official term for when all your apps start shaking.
Now, start to drag one of the app icons to an empty spot on your screen, and with your finger still on the app icon, use your other hand to tap any more apps that you want to relocate. As you tap more icons, your iPhone or iPad will create a stack of apps under your finger, along with a number that shows how many you've selected.
When you're done selecting all of the apps you want to move, you can drag the stack of multiple apps to a new screen, folder or wherever it is you want to place them, and then just lift your finger. If that sounds confusing, check out the GIF to the right, which demonstrates the steps you need to take.
If you want to get particular about the placement of each of the apps, you should know that the apps are sorted in the reverse order of how you selected them. That means the first app you select and start to move will be the last app in the grid of the apps you move, and the last app you add to the stack will be the first app in the grid. 
Cool, right?
Make sure to also check out these 10 hidden iOS 16 settings that'll change how you use your iPhone, as well as the most annoying iOS 16 features and how you can fix them.