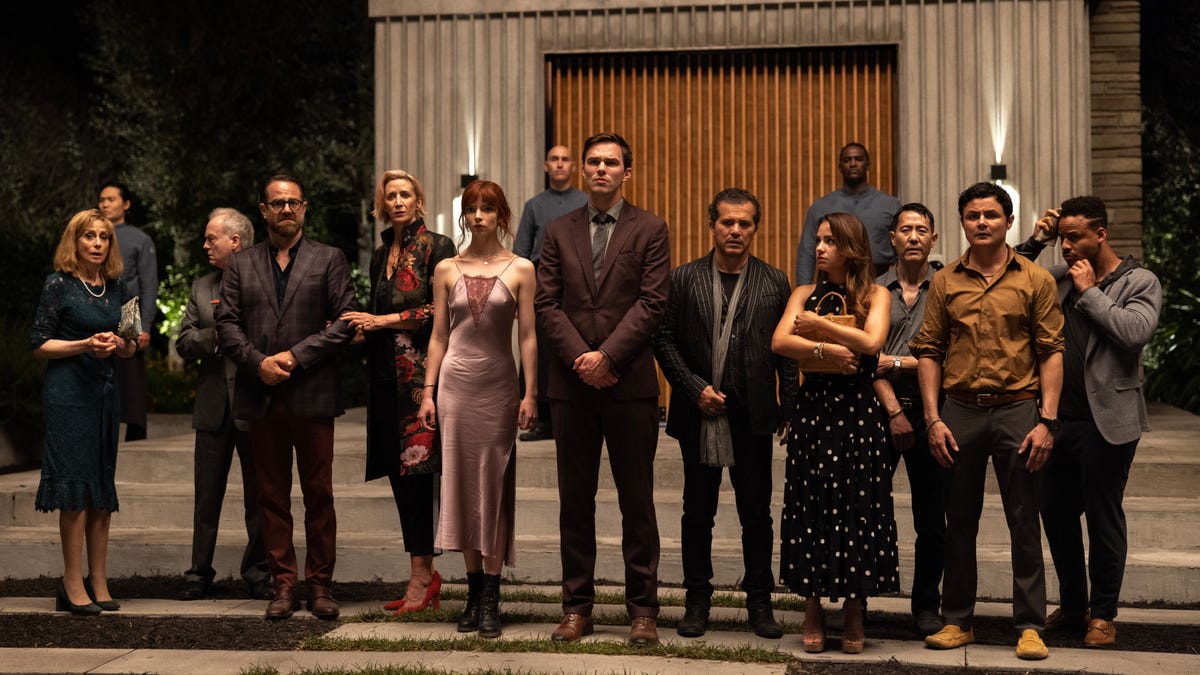 The guests line up in horror comedy The Menu.
Eric Zachanowich/Searchlight Pictures
Be warned: This article contains spoilers for The Menu. 
If you've had a chance to dig into The Menu, the 2022 horror comedy starring Anya Taylor-Joy and Ralph Fiennes, a question may have wafted into your head: Why aren't the guests banging pots and pans and diving for cutlery to avoid a horrible death?
Fiennes' smug celebrity chef Julian Slowik forces them to confront this during the film's latter half: "Why didn't you all try harder to fight back? To get out of here?" he offers. "Honestly, you probably could have." 
The Menu, in theaters and on HBO Max, is set at an exclusive restaurant called Hawthorne where foodies have gathered (and shelled out $1,250 each) to indulge. It eventually becomes clear to Margot, Taylor-Joy's character and odd one out among the privileged and pretentious, that no one involved in the dinner — neither cook nor consumer — is going to live to visit another exquisite eatery. 
Margot never stops trying to escape. Meanwhile, besides futilely bouncing chairs off of clearly impenetrable windows, the rest of the guests seem to gulp down their depressing fate. 
Watch The Menu on HBO Max
See at HBO Max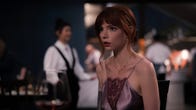 Director Mark Mylod offered an explanation for their weak display to entertainment news site Den of Geek. Guests couldn't just walk out without butting into several burly line cooks, he pointed out. But their lack of action also has to do with them buying into chef Slowik's whole deal.
"The absolute futility of escape coupled with the journey they've been on, that whisper in the air of Slowik's words over that evening, over the dinner, the combination of those two elements is just taking them to a place of absolute naked submission," Mylod said. 
Mylod has also directed episodes of Game of Thrones and Succession, and he sees parallels between that latter family drama and The Menu. 
"One of the great joys of Succession was to try to explore the vulnerability of the [wealthy] characters and the context of their behavior," Mylod tells Den of Geek. "Not to forgive them, but to contextualize them. That was taken to another level for me, directorially, in The Menu." 
The Menu currently has a score of 71 on Metacritic. Its large cast also includes Nicholas Hoult, Hong Chau, Janet McTeer, Paul Adelstein, Aimee Carrero, Judith Light and John Leguizamo.
New Movies Coming in 2023 From Marvel, Netflix, DC and More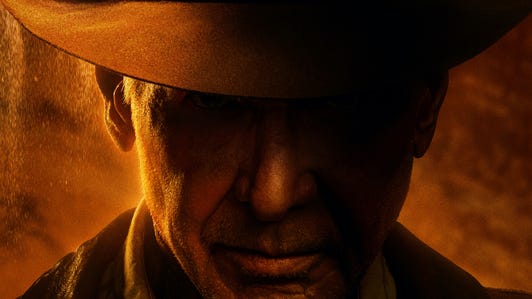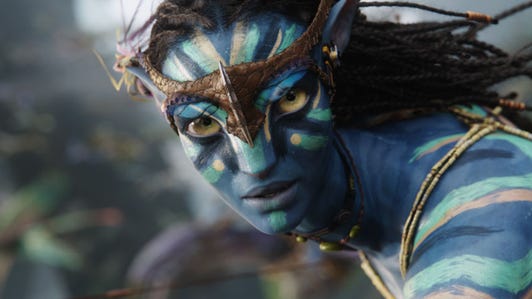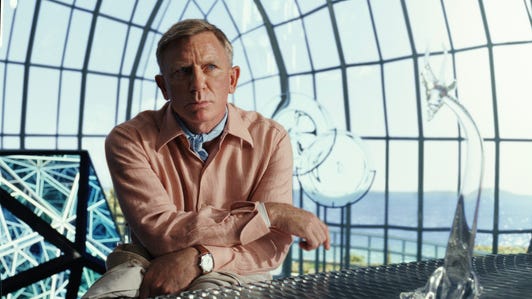 +45 more
See all photos