The Texas National Guard has opened an investigation after one of its members reportedly fired across the border, wounding a Mexican national.
U.S. officials, who remained anonymous, told the Washington Post, that the guardsmen by El Paso, Texas, open fired toward Juarez, Mexico, after allegedly spotting three men on the other side of the border attacking a group of migrants with a knife as they attempted to cross the river.
Mexican authorities identified the person wounded as 37-year-old Darwin José García, who was said to have been struck in the right left around 8:50 p.m. Saturday, KVIA-TV reported. Spanish-language outlet El Diario de El Paso reported that the person struck was 22 years old and a migrant himself, though they did not identify him by name.
The guardsman involved was a part of Republican Texas Gov. Greg Abbott's Operation Lone Star, which has bolstered the presence along the border.
BIDEN'S LAWSUIT AGAINST TEXAS' BORDER BUOYS DOESN'T HOLD WATER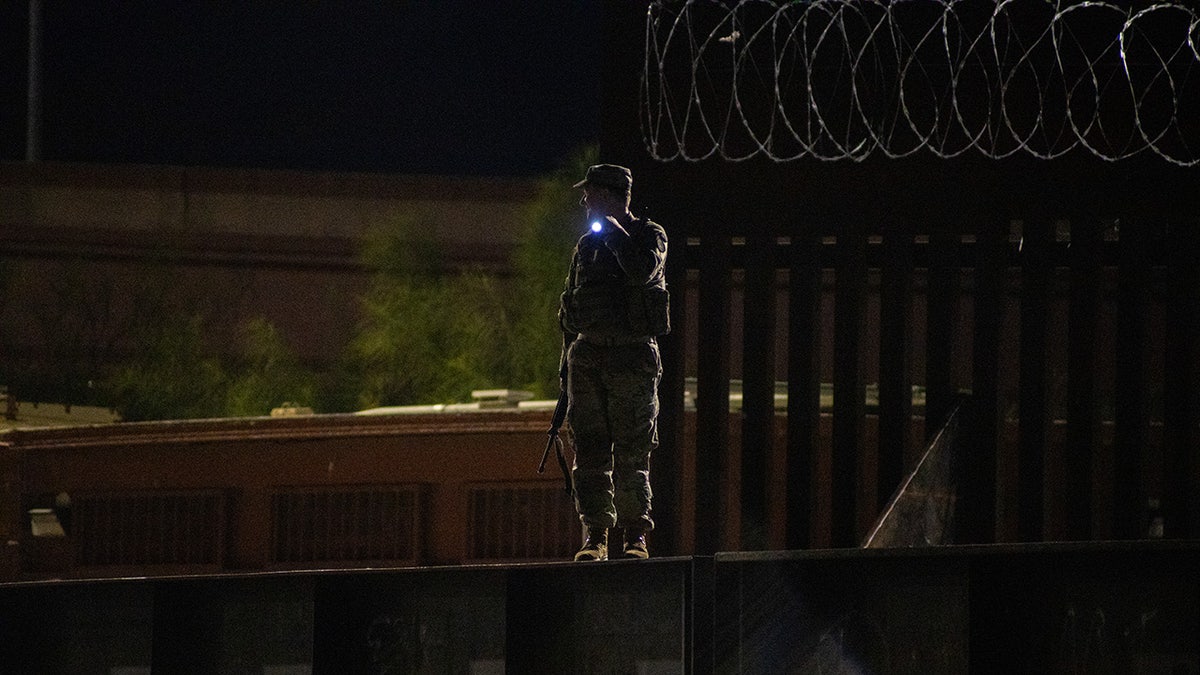 Soldiers from the Texas National Guard seen guarding the border on Aug. 24, 2023. A member reportedly shot a Mexican national over the weekend. (David Peinado/NurPhoto via Getty Images)
"One of the bandits was trying to stab the migrants, and that's when the National Guard fired," an unnamed official told the Post.
TEXAS SUSPECT DENIED BAIL OVER MURDER OF 11-YEAR-OLD MARIA GONZALEZ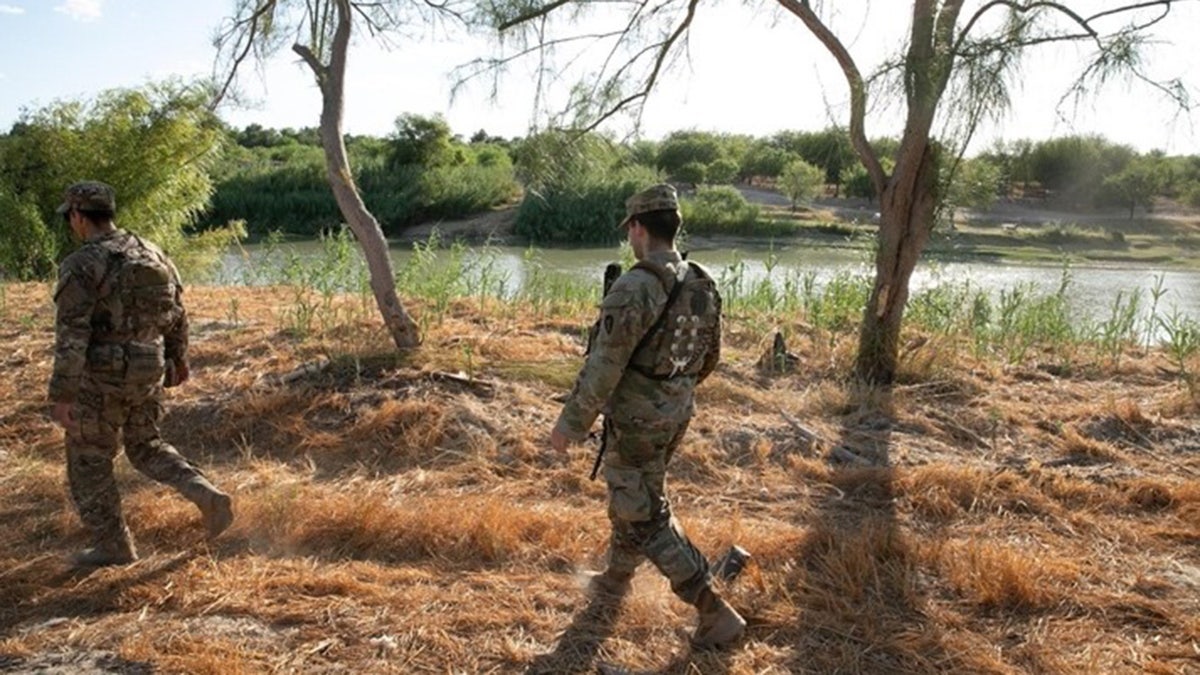 Texas Army National Guard members walks by the border. (Texas Military Department )
Border Network for Human Rights, an El Paso-based advocacy group, told the New York Daily News that the person shot claimed he had been "practicing sports near the border while a group of migrants was crossing" before the shooting unfolded. That person was taken to a local hospital in Juarez and has since been released, according to the newspaper.
"On the night of 26 August, a National Guard Servicemember assigned to Operation Lone Star discharged a weapon in a border-related incident," the Texas Military Department said in a brief statement to KVIA. "The incident is under investigation. More information will be made available as the investigation progresses."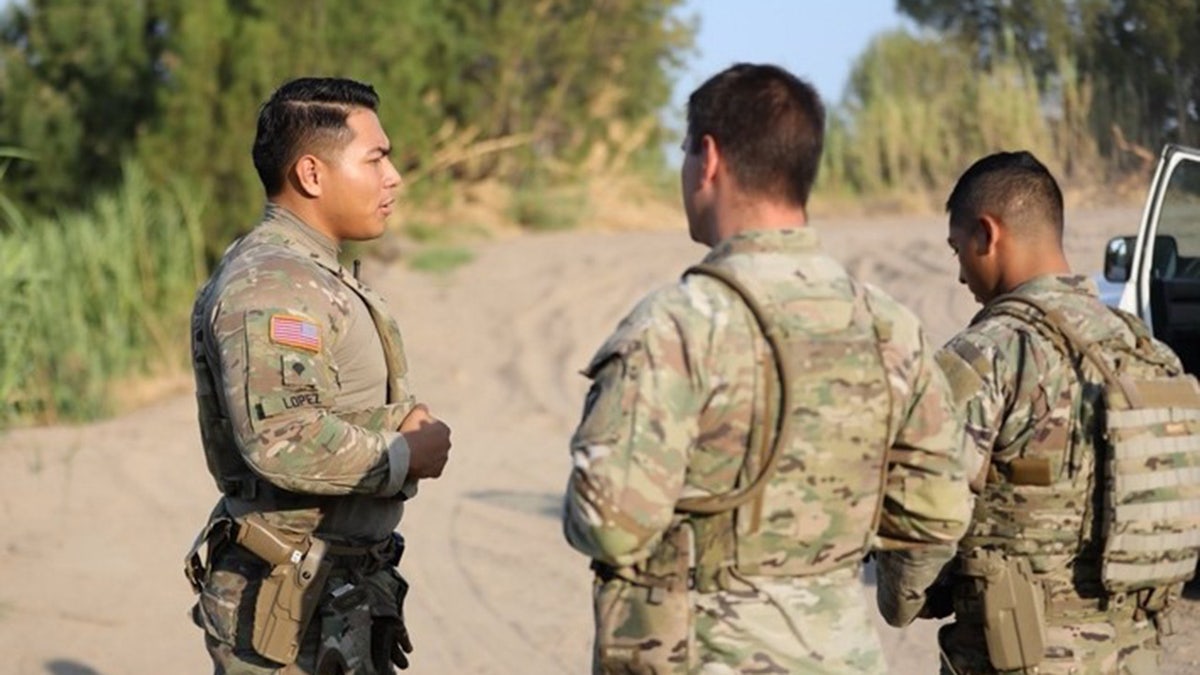 Texas Army National Guard soldiers convene by the border.  (Texas Military Department )
CLICK HERE TO GET THE FOX NEWS APP
In response to the shooting, the Border Network demanded a Department of Justice probe and called on Abbott to pull Texas National Guard members and Department of Public Safety troopers from the border communities.
"We are deeply appalled by the actions of the Texas National Guard," executive director Fernando Garcia told the New YorkDaily News, "which under Gov. Abbott's leadership has continued to usurp federal authority and unleash unnecessary chaos at our southern border,"