Texas homeowners may see another tax break on their homes this year thanks to a larger-than-expected budget surplus.
During a recent interview with Inside Texas Politics, Republican State Sen. Paul Bettencourt signaled it was entirely possible lawmakers could raise the homestead exemption, which reduces the taxable value of a Texan's primary residence.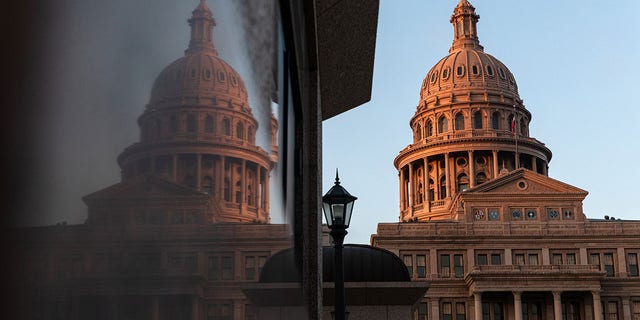 FILE: The Texas State Capitol is seen on the first day of the 87th Legislature's third special session on September 20, 2021 in Austin, Texas.
(Tamir Kalifa/Getty Images)
Bettencourt, who was recently renamed chair of the Senate Committee on Local Government, said a proposed bill would raise the homestead exemption from $40,000 to $70,000 – thus, reducing property taxes for homeowners.
He said he expects it to pass in both houses with bi-partisan support.
"These are huge savings. For an average Dallas [Independent School District] home … for the rest of your life, you'll save $826 per year. And that's an additional $355 because of this increase, because of what was already there before," Bettencourt said. "Exemptions are very powerful tools to keep homeowners in their homes."
BOSTON MAYOR MICHELLE WU WANTS TO REACH PEAK POPULATION WHILE GUARDING AGAINST SURGING HOUSING COSTS
The increase in the homestead exemption would be compensated by $3 billion of sales, gas and other state taxes.
Lt. Gov. Dan Patrick proposed raising the current homestead exemption to school district property taxes from $40,000 to $70,000 earlier this month, the Fort Worth Star-Telegram reported. He said it would save Texans "thousands of dollars" over the lifetime of a home.
"The governor and the speaker and the members will come together, and we'll find a way that's long-term property tax relief with billions of dollars from this surplus, because you come first," he said. "It's your money."
CLICK HERE TO GET THE FOX NEWS APP
The Senate included the proposal in its state budget, which hauled in a record-setting surplus of nearly $33 billion, topping the forecasted surplus by $6 billion.
FOX Business' Eric Revell contributed to this report.