The state of Tennessee could bar drag shows and other adult entertainment performances, pending a bill that is advancing through the state's legislature.
A bill banning go-go dancers, exotic dancers, and strippers on public property and for those under the age of 18 was approved by the Tennessee House Criminal Justice Subcommittee on Tuesday, according to FOX 17 Nashville. It will now advance to the House Criminal Justice Committee.
"This is a common-sense child safety bill," said Rep. Chris Todd, a Republican who sponsored HB. 9, per the report.
The bill intends to prohibit "adult cabaret entertainment" that is "harmful to minors," including "male or female impersonators who provide entertainment that appeals to a prurient interest, or similar entertainers."
KNOXVILLE MAYOR CRITICIZED FOR ATTENDING 'ALL AGES' CHRISTMAS DRAG SHOW WITH 'EXPOSED B—HOLES,' 'SEX ACTS'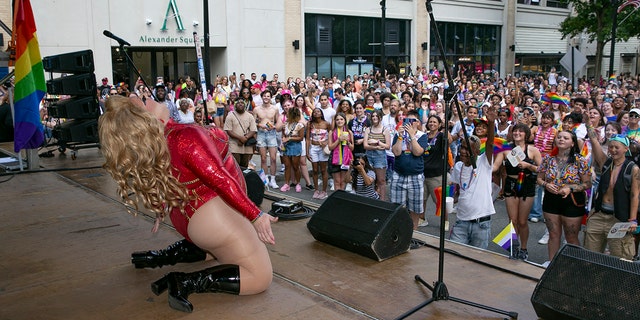 A drag queen performs during a drag show during celebrations for Pride month on June 25, 2022, in Raleigh, North Carolina. 
(ALLISON JOYCE/AFP via Getty Images)
"There's confusion in the law of what performances are covered. This clarifies what is crossing the line that is harmful to minors," Todd added.
While the bill effectively bans drag shows, it does not specifically use the term.
Republicans in the state have contended that drag shows can result in the "sexualization" or "grooming" of children.
NORTH DAKOTA HOUSE APPROVES BILL THAT WOULD MAKE IT A CRIME TO HAVE DRAG SHOWS IN FRONT OF CHILDREN, IN PUBLIC
Senate Majority Leader Jack Johnson, a Republican, introduced the legislation near the end of 2022 with his own bill that limits gender-care surgeries for those under 18.
"We are not going to expose our children to this type of inappropriate, sexually explicit performances," Sen. Johnson told the station in November 2022, after drag performances where kids were present were becoming more popular.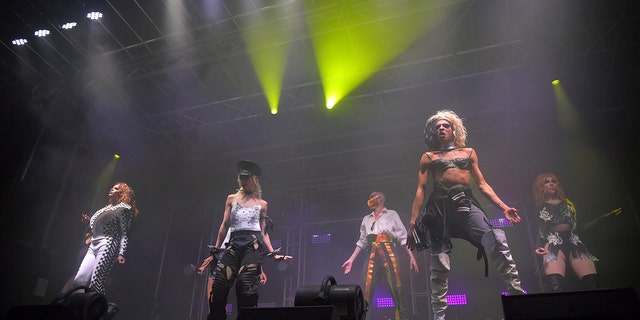 TV personalities and drag queens Asia O'Hara, Aquaria, Acid Betty, Yvie Oddly and Kameron Michaels perform during Drive'N Drag at Westfield Garden State Plaza Mall on July 17, 2020, in Paramus, New Jersey. 
(Michael Loccisano/Getty Images)
Johnson said seeing the shows spring up in Chattanooga and other areas led him to "pursue this legislation to make sure that our laws are consistent," WZTV reported.
The bill's critics say its ambiguity could lead to unintended consequences.
State Rep. Gloria Johnson, a Democrat representing the Knoxville area, said the bill was directed "at hate" and said it could unintentionally prevent larger stars such as Harry Styles, who is known for his showy and colorful attire, from performing in the state.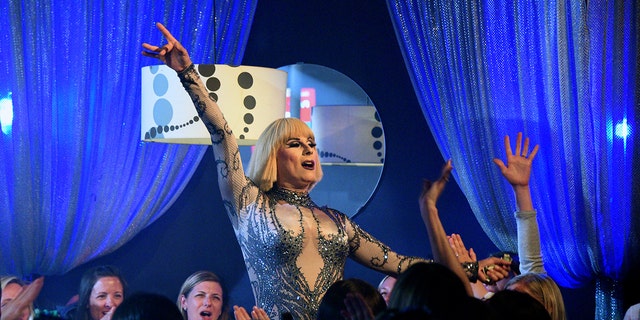 A Drag Queen performs at the Aqua Club and bar on March 23, 2019, in Key West, Florida.
(Paul Harris/Getty Images)
BUCKS' HALFTIME DRAG SHOW SPARKS DEBATE ON SOCIAL MEDIA
"I am curious as to why dancing but here's nothing sexual in nature to these things," Rep. Johnson said during a committee hearing on Jan 31. "I don't know if you have been to drag shows, I have. I have seen things in the community and I have not seen what people are saying is happening. I am curious about how many drag shows you've been to."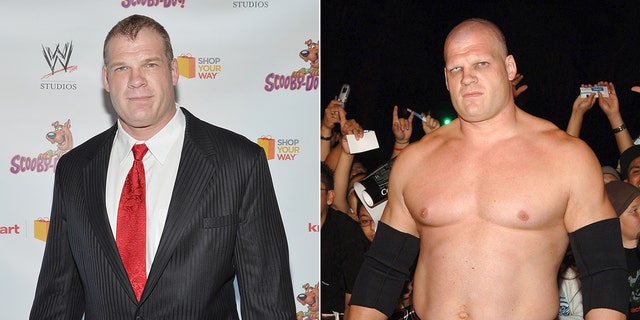 Knox County Mayor Glenn Jacobs is a former WWE wrestler known by the moniker Kane.
(Mike Coppola/Getty Images/J.Sciulli/WireImage for LIONSGATE)
She continued: "Also I am thinking about why we're targeting this because I am thinking about a place where men wear tights like WWE wrestling where at least one-third of the audience is children and do things like handcuff their opponent to a rail and shock their testicles. I think that's kind of bad. But somehow someone dressing up and dancing is the problem? Because I can tell you that people at drag shows have more clothing on, as a rule, than folks in wrestling."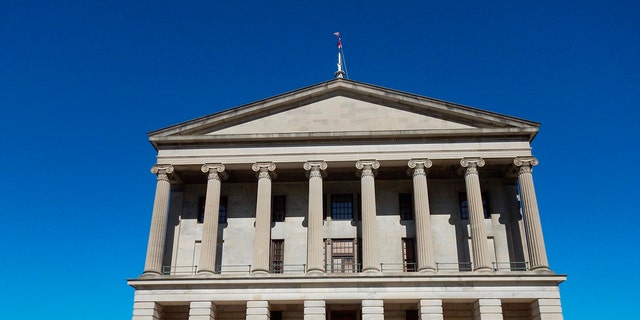 Greek Revival architecture, Tennessee State Capitol, Nashville. 
(David Underwood/Education Images/Universal Images Group via Getty Images)
CLICK HERE TO GET THE FOX NEWS APP
Her comments were directed towards Knox County Mayor Glenn Jacobs, a former WWE wrestler known by the moniker Kane.
Jacobs, a Republican, spent over 20 years in the WWE following his debut in 1992.
The Associated Press contributed to this report.