Sen. Ted Cruz, R-Texas, said on Wednesday that the FBI should search Hunter Biden's home and business for possible classified documents.
Cruz made the comments during his "Verdict" podcast on Wednesday, which comes after classified documents were found at President Biden's private office at the Penn Biden Center and Wilmington, Delaware home.
"The FBI needs to search and investigate to determine whether there are any classified documents at Hunter Biden's home or business," Cruz said on his podcast. "The FBI doesn't need to sit on its rear end for days and weeks and months and let someone put those documents in a shredder. They need to show up tomorrow and search Hunter Biden's home and office. If we care about protecting classified documents and understanding what Joe Biden has done, we need to do that immediately."
Cruz said that White House Press Secretary Karine Jean-Pierre should be asked "does Hunter Biden object to an FBI search of his home and business?"
DOJ SEIZES MORE CLASSIFIED DOCS FROM BIDEN'S WILMINGTON HOME AFTER 12-HOUR FBI SEARCH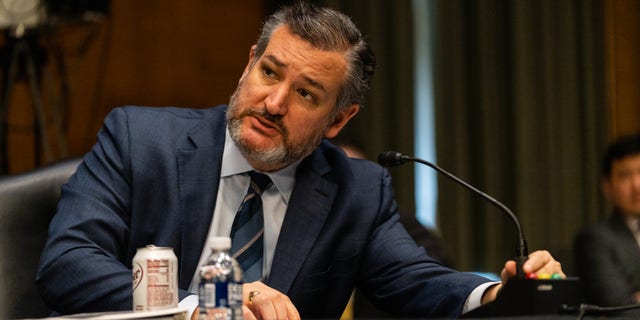 Senator Ted Cruz, a Republican from Texas, speaks during a Senate Foreign Relations Committee hearing in Washington, D.C., U.S., on Tuesday, March 8, 2022. 
(Eric Lee/Bloomberg via Getty Images)
"Because if there's no objection, the FBI can do it. Now, if he objects, that tells you something," Cruz said.
On Jan. 12, White House special counsel Richard Sauber announced the discovery of classified documents in the garage of Biden's Wilmington, Delaware residence. Classified documents were also found at Biden's private office at the Penn Biden Center in Washington, D.C. on Nov. 2, 2022, and more classified documents were found inside his Wilmington home on Dec. 20, 2022.
Biden's personal attorney Bob Bauer said in a statement that six items consisting of classified documents were found on Jan. 20 at Biden's Wilmington home during a search by the FBI.
BIDEN, HUNTER MAKE PRESIDENTIAL HISTORY AS FIRST FATHER-SON DUO UNDER SEPARATE INVESTIGATIONS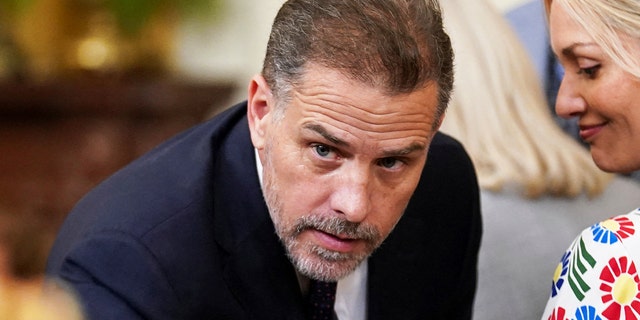 Hunter Biden
(Kevin Lamarque/Reuters)
"At the outset of this matter, the President directed his personal attorneys to fully cooperate with the Department of Justice," Bauer said. "Accordingly, having previously identified and reported to DOJ a small number of documents with classification markings at the President's Wilmington home, and in the interest of moving the process forward as expeditiously as possible, we offered to provide prompt access to his home to allow DOJ to conduct a search of the entire premises for potential vice-presidential records and potential classified material."
The search by FBI agents, which was conducted without a warrant and was consensual, began on Jan. 20 at 9:45 a.m. and ended at around 10:30 p.m.
During a trip to California on Jan. 19, Biden said that he has "no regrets" over his handling of the classified documents in deciding not to reveal their existence when discovered, which was less than a week before the midterm elections.
CLICK HERE TO GET THE FOX NEWS APP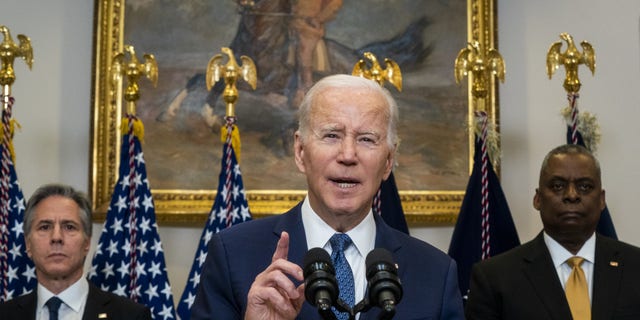 US President Joe Biden speaks in the Roosevelt Room of the White House in Washington, DC, US, on Wednesday, Jan. 25, 2023.
(Photographer: Shawn Thew/EPA/Bloomberg via Getty Images)
"I think you're going to find there's nothing there. I have no regrets. I'm following what the lawyers have told me they want me to do. It's exactly what we're doing. There's no there there," Biden said.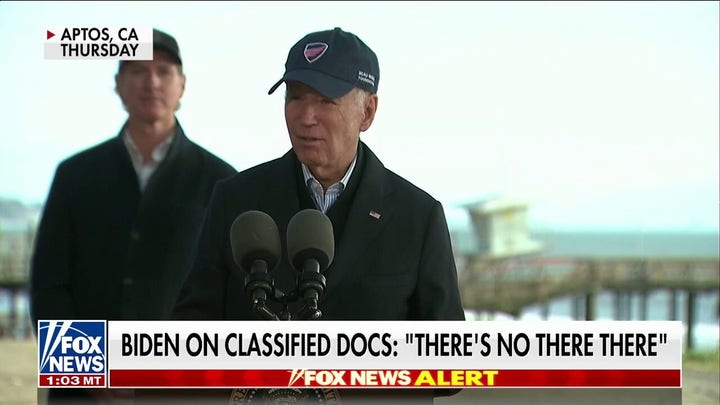 Video
"We found a handful of documents were filed in the wrong place," Biden added. "We immediately turned them over to the Archives and the Justice Department. We're fully cooperating and looking forward to getting this resolved quickly."