close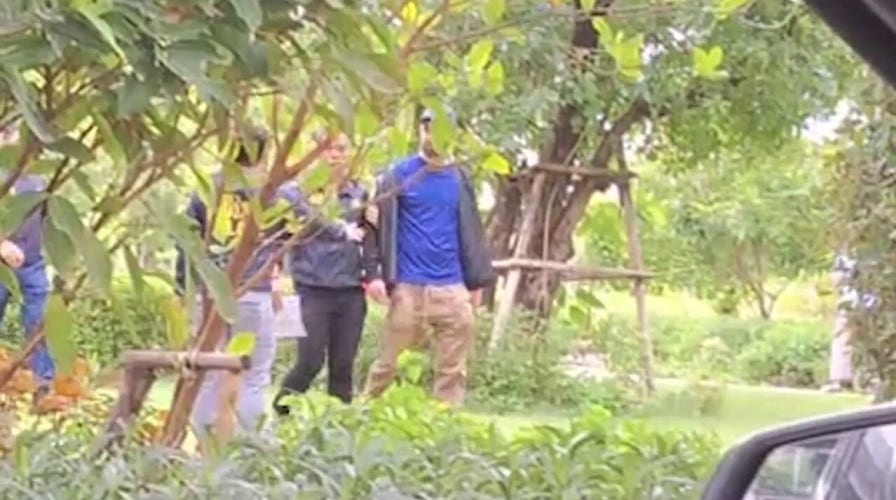 Video
U.S. teacher, TikTok celeb arrested in Thailand for allegedly having sex with teenage fan
American teacher and TikTok celebrity Luke Rockwell was arrested in Bangkok, Thailand for allegedly having sex with an underage fan and recording the acts, police say.
A New Jersey high school teacher quietly resigned and gained employment at another school after facing blowback for sharing mysteriously procured nude selfies of a former student online.
On Aug. 21, a court ordered Christopher Doyle to pay $10,000 to Kaitlyn Cannon in damages, per a partial summary judgment shared with Fox News Digital, more than five years after he shared 14 intimate images she had snapped years before for a college boyfriend.
Cannon had just graduated from Pennsylvania State University and begun a career as a television producer for a North Carolina PBS affiliate when a former high school classmate sent a Facebook message that would irreparably change the course of her life.
Those intimate photographs, many showing Cannon's face, had been shared on a Dutch-owned message board where users share non-consensual pornography – commonly known as "revenge porn."
SUSPECT RELEASED ON BAIL AFTER SNEAKING INTO COLLEGE DORM, TOUCHING STUDENT'S LEG: POLICE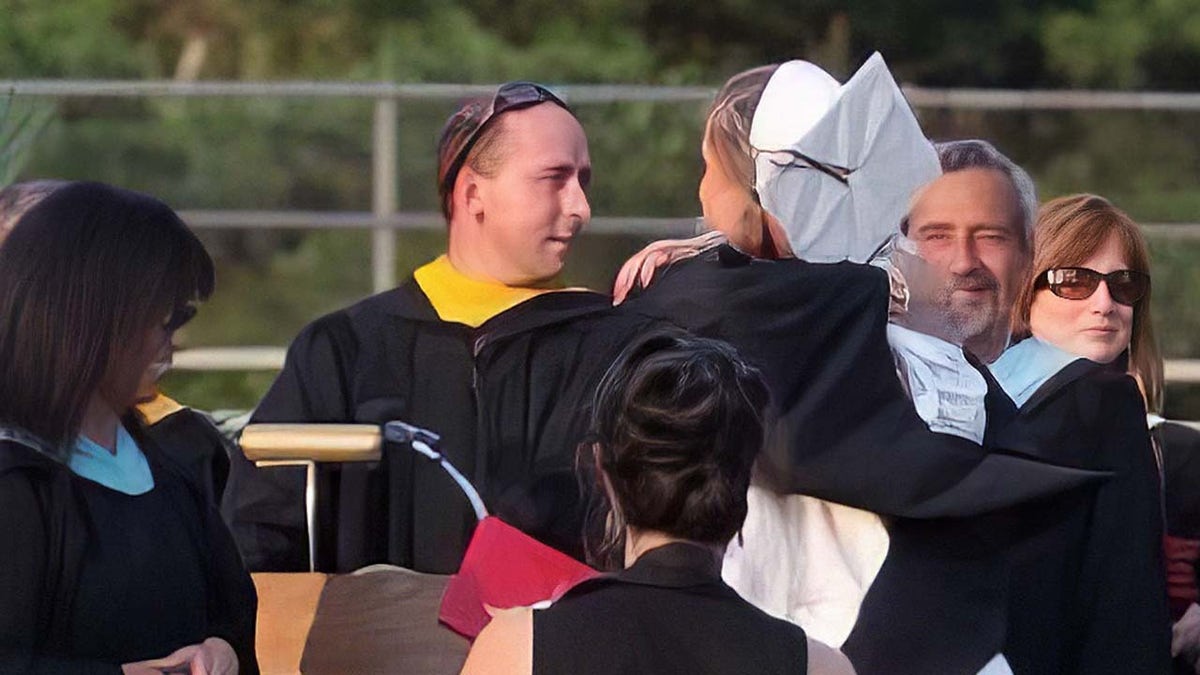 Christopher Doyle, pictured wearing a yellow stole and sunglasses on his head, was ordered to pay $10,000 to former student Kaitlyn Cannon after he shared nude photos of her online without her knowledge in 2018. She did not share the pictures with him directly; Doyle claimed he found the images online and reposted them. He is pictured in a photo Doyle took at her Wall High School graduation in 2012. (Kaitlyn Cannon)
The images are organized by location and typically accompanied by the victim's first name and last initial – or a misspelling using non-alphanumeric characters to hide the images from search engines. In Cannon's case, her photos in various states of undress were shared alongside her first name, last initial and Wall Township – the community where she grew up.
Cannon had taken the images three or four years earlier. Allegedly, her then-boyfriend lost his phone.
After the images were posted, Cannon told Fox News Digital she began receiving social media messages and emails at her job that were "sexual in nature" and "vaguely threatening." Even her family members began receiving calls, she said.
"I don't know what was said during them. My grandma… received [a] phone call. She wouldn't repeat what was said – it made her uncomfortable," Cannon told Fox.
SUSPECT IN COED ATTACK APPROACHED MORE WOMEN AFTER NEARLY KILLING STUDENT: COURT DOCS
Between 2004 and 2019, Doyle taught freshmen math classes at Wall High School. In 2009, then-14-year-old Cannon was his student, and he coached Cannon's sister for the school's tennis team.
In 2019, Doyle was hired by Perth Amboy High School, just a county away, after he had resigned from Wall High School. School board documents indicate that Doyle was teaching at the school this semester, which began last week.
On Friday, a human resources representative for the school told Fox News Digital Doyle was "not an employee in the district." The school declined to detail its hiring process.
SUSPECT IN MADISON BROOKS RAPE CASE PREDICTS ATTACK IN SELF-RECORDED VIDEO: LAWYER
As of Friday, Doyle was still listed as an employee on the school's website. When Fox News Digital spoke with Cannon, she said Doyle was still teaching.
"It's my opinion that he shouldn't be allowed to teach in schools," she said Thursday. "That's something that's important to me. It doesn't sit right, I guess."
Most people "never find out who posted their images," according to Cali Madia, Cannon's attorney, whose firm specializes in revenge porn cases. However, months after finding her photos online, after subpoenas were served to the message board site and then the network provider of the posting IP address, Cannon learned her former math teacher had uploaded her images.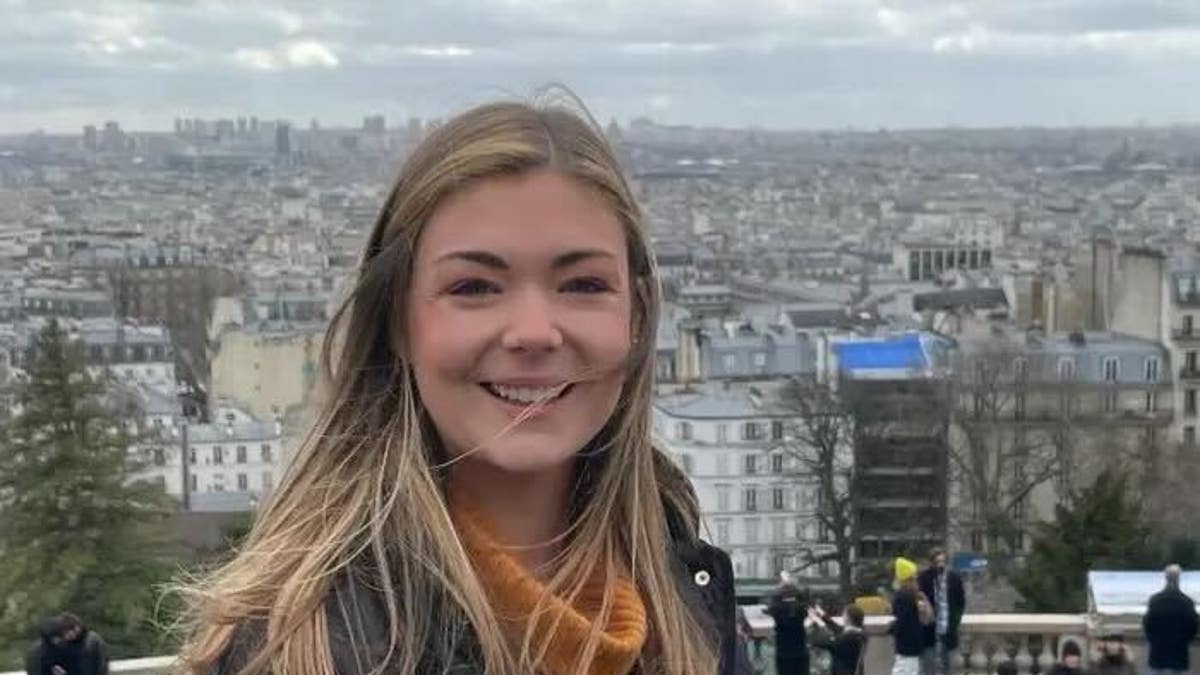 Kaitlyn Cannon, now 29, had just earned her bachelor's degree at Pennsylvania State University when she discovered the images shared without her consent on a Dutch image board forum in 2018. (Kaitlyn Cannon)
"I think, for me, it was already something that I was dealing with and struggling with, that these photos were online that I didn't intend for anyone to see. Once I found out that it was my former math teacher it was extremely unsettling – it hit a lot closer to home," Cannon told Fox News Digital. "It made me feel… scared, paranoid, violated that someone in my real life was doing this. I just imagined before it was someone I didn't know."
She initially "tried [her] best" to pursue criminal charges in the community where she attended school, she said, but "received a phone call [from detectives] saying they were not able to pursue it criminally."
In December 2018, before his April 2019 suspension from Wall High School and after he was contacted by Cannon's attorneys, Doyle made an apologetic post to his Facebook page.
"[I'm] usually a pretty private person so not a lot of you know the issues I've dealt with, the troubles I've had or the mistakes I've made," he wrote. "Everyone makes mistakes in their life. Everyone makes a bad decision here and there… You never know what someone else is going through that leads them to act the way they do. This doesn't necessarily make them a bad person, just someone who made a mistake."
"For any of you I have hurt, or you perceived that I hurt, I am truly sorry and I can only hope you can forgive me as well," Doyle concluded.
MARRIED TEACHER PREYED ON TEEN STUDENTS AT PRIVATE CHRISTIAN SCHOOL: POLICE
Doyle said in court that "[his] heart [told him] that this is not something I would do. It's not my character. But my brain's telling me, I don't know, what other options there are."
In a statement to Fox News Digital, Doyle's defense attorney James Uliano said that the Superior Court of New Jersey jury unanimously found that Doyle "did not intentionally inflict emotional distress upon [Cannon]…[and] declined to award [Cannon] any punitive damages."
"The $10,000 reward was reasonable considering the evidence presented in the trial, including the testimony that the subject pictures were previously on the internet," Uliano said on Thursday.
In court, Doyle claimed that he had simply reuploaded documents he found on the site – he explained to jurors that he feared that the forum for the community where he taught students would disappear, as periods of inactivity cause forums on the site to be deleted.
He testified that he visited the image board weekly, and daily at certain periods. He also confirmed that, at the time of court proceedings, he was employed at Perth Amboy High School.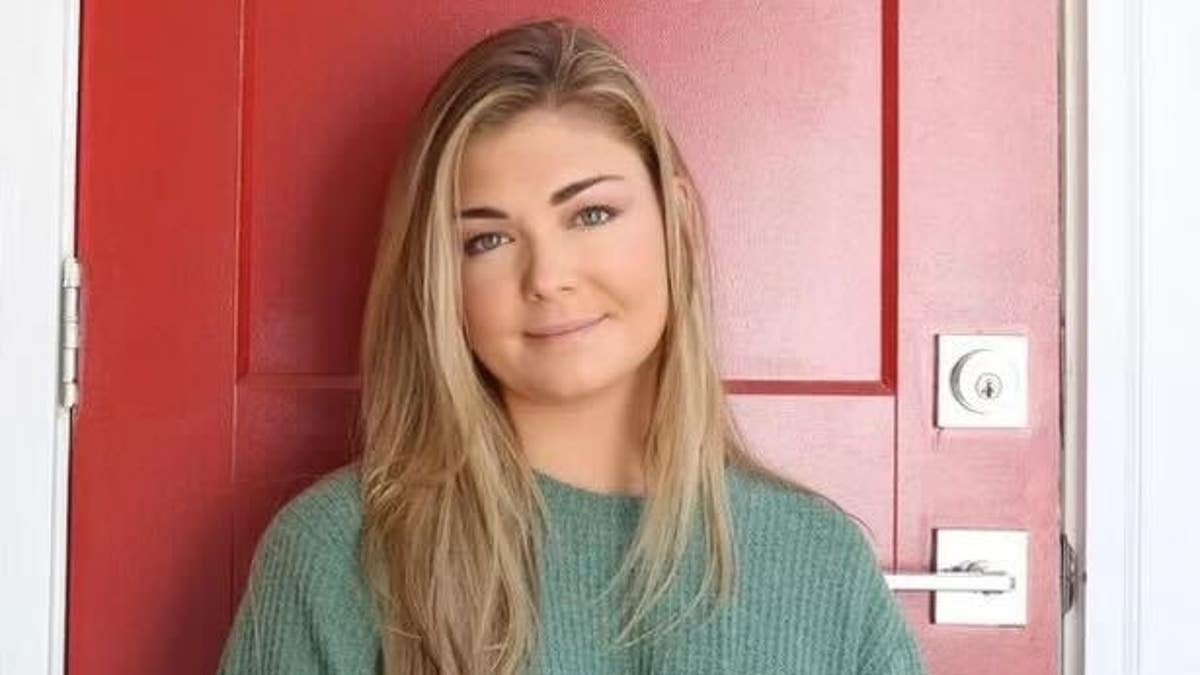 Since her photos were shared without her consent, Kaitlyn Cannon has diverted her career – after attaining a master's degree in social work, she specializes in clients who have experienced sexual abuse and "image-based sexual abuse." (Kaitlyn Cannon)
FLORIDA MOM REPORTS MAN FOR ALLEGEDLY EXPOSING HIMSELF IN VIDEO RECORDED BY 5-YEAR-OLD DAUGHTER
However, using advanced reverse image searching tools like Pimeyes, which use sophisticated facial recognition, Madia told Fox News Digital the law firm "never found any other instance of [these] image[s] being posted."
Uliano noted that the case was "filed with initials to protect the identity of the Plaintiff, whom now has no issue seeking further media attention."
Under the handle @revengeprngirl, Cannon has shared her story on TikTok. She changed careers after her images were shared, attaining a master's in social work to help sexual abuse and "image-based sexual abuse" victims.
"It's important to me to speak out about it because for me when I was trying to navigate this – I didn't find a ton of resources," Cannon told Fox News Digital. "I think its something that people are not really talking about. To me, a large part of the advocacy is just to bring attention to the fact that this kind of stuff happens."
Uliano could not be reached to comment on Doyle's apparent loss of employment. Fox News Digital was also unable to reach Doyle himself.
Daniel Szalkiewicz & Associates, Madia's law firm, has never dealt with a case where a former teacher shared "revenge porn" of a client. However, she said, victims of non-consensual pornography span age and class groups.
"This happens every day and it happens to people that you wouldn't expect – former judges, older people who you may not picture taking intimate content of themselves… We receive multiple calls every day from people who are going through this," Madia told Fox News Digital.
CLICK HERE TO GET THE FOX NEWS APP
Last year, Congress added a provision to the Violence Against Women Act allowing victims whose photos are identifiably shown in intimate photos without their permission may sue in federal court for actual or liquidated damages of $150,000, plus attorney's fees and costs.
Because her images were uploaded before Oct. 1, 2022, Cannon's case was not covered by this provision, Madia said.
Christina Coulter is a U.S. and World reporter for Fox News Digital. Email story tips to [email protected].