close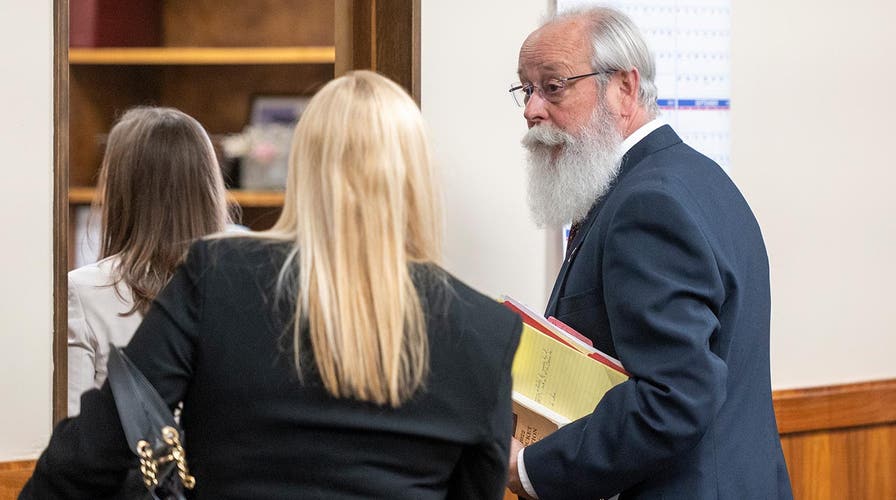 Video
More details emerge about the Idaho murder suspect
Fox Nation's Nancy Grace on Bryan Kohberger's friends speaking out on his behavior and the latest from the trial
Lawyers on both sides of the Idaho student murders case have asked the court to restrict TV cameras in court as the unexplained slaughter of four undergrads continues to attract national attention.
Suspect Bryan Kohberger's defense asked Latah County District Judge John Judge to bar cameras from the courtroom in late August, claiming that the media coverage violated a court "directive" and his constitutional rights.
In response, Latah County Prosecuting Attorney Bill Thompson raised his own concerns about the media presence during the proceedings and, at a minimum, he asked the judge to remove cameras during the testimony of "a number of young and vulnerable witnesses."
IDAHO STUDENT MURDERS: KOHBERGERS LEGAL TEAM ASKS JUDGE TO BAN CAMERAS FROM COURTROOM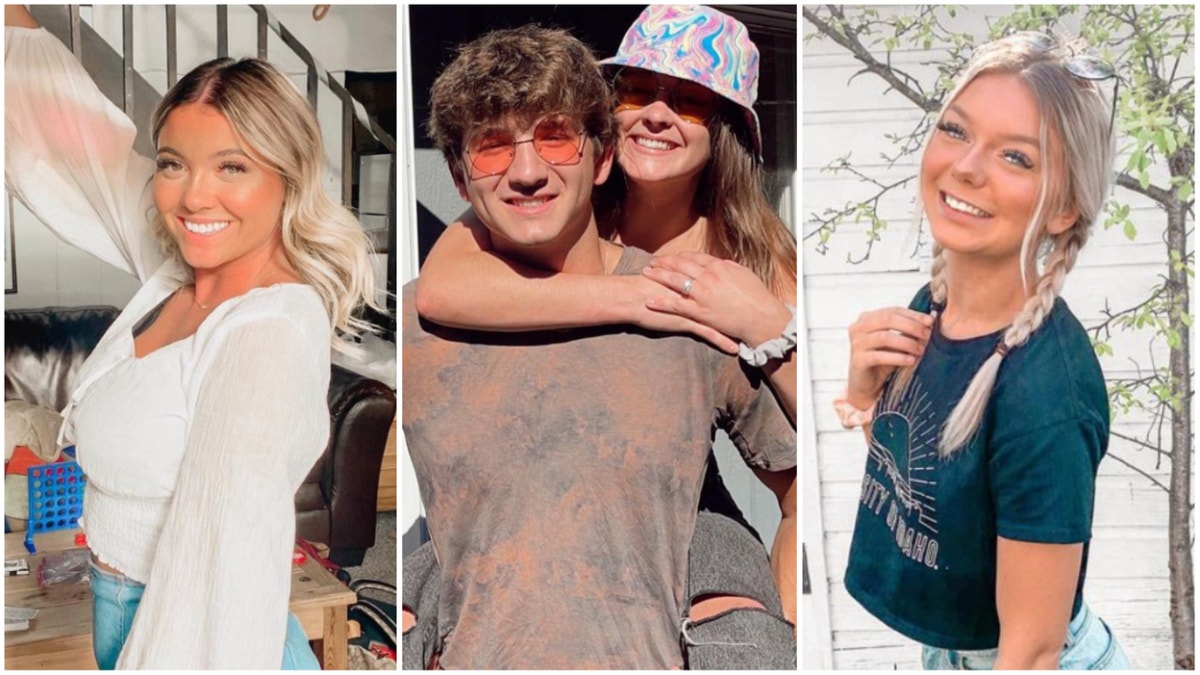 The victims of Nov. 13 University of Idaho massacre, from left to right: Kaylee Goncalves, Ethan Chapin, Xana Kernodle and Madison Mogen. (Instagram @xanakernodle / @maddiemogen / @kayleegoncalves)
Those include the two surviving housemates who lived with three of the four victims in the King Road rental home where Kohberger allegedly killed Madison Mogen, Ethan Chapin, Xana Kernodle and Kaylee Goncalves on Nov. 13, 2022 in a 4 a.m. home invasion.
One of those survivors told police she saw a masked man with bushy eyebrows leaving out the rear sliding door minutes after the murders.
IDAHO STUDENT MURDERS: KOHBERGER WAIVES RIGHT TO SPEEDY TRIAL, DELAYING START OF TRIAL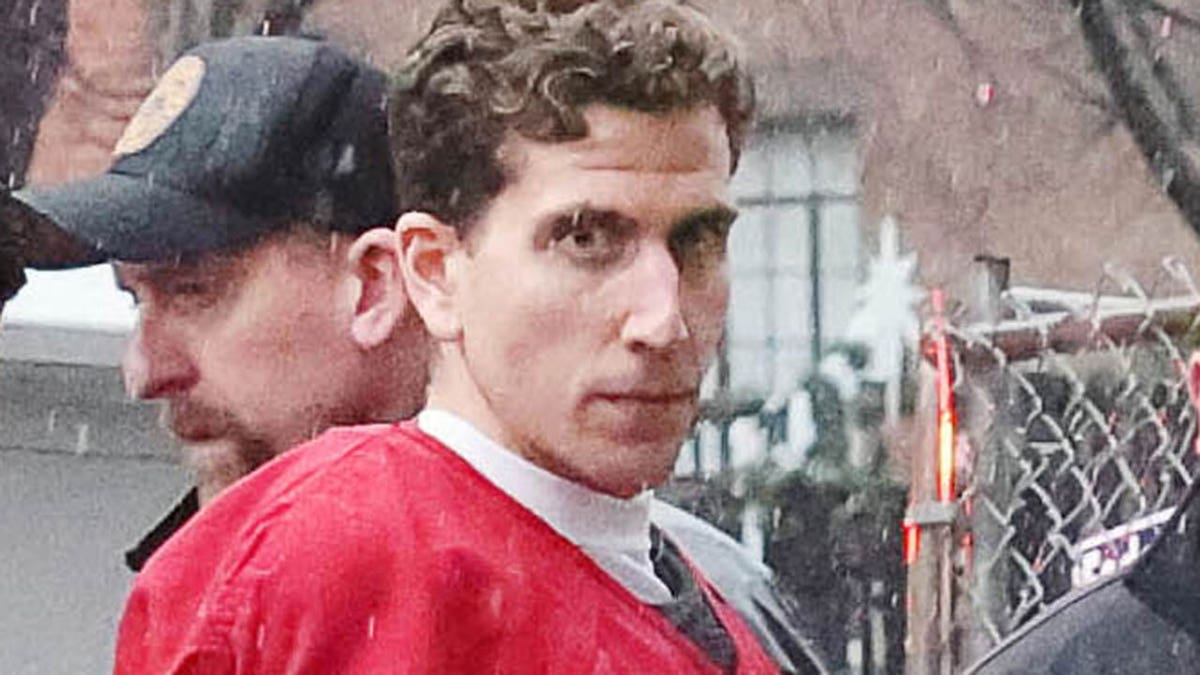 Bryan Kohberger arrives at Monroe County Courthouse in Pennsylvania in advance of highly anticipated extradition hearing. He is charged with the murders of four University of Idaho students. (The Image Direct for Fox News Digital)
Read Thompson's filing (Mobile users go here)
"In addition to, and at least partially as a result of, the substantial traditional and social media coverage, certain witnesses have already been subjected to threats and harassment, including physical intrusions, directed at not only the witnesses and other University coeds, but their extended families and friends," Thompson wrote to the judge.
Judge entered not guilty pleas on Kohberger's behalf to four counts of first-degree murder and a burglary charge at his arraignment in May.
BRYAN KOHBERGER JUDGE ISSUES WARNING TO MEDIA AT START OF HEARING ON IDAHO STUDENT MURDERS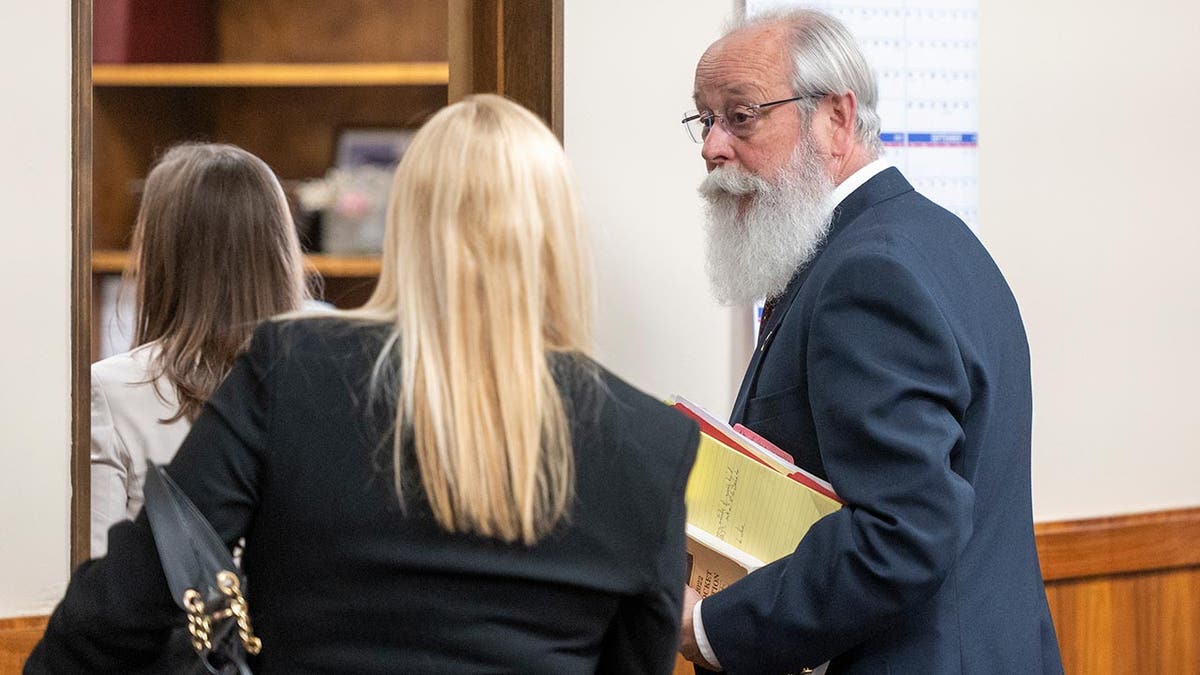 Latah County Prosecutor Bill Thompson speaks with public defender Anne Taylor during an arraignment hearing for Bryan Kohberger, who is accused of killing four University of Idaho students in November 2022, in Latah County District Court, Monday, May 22, 2023, in Moscow, Idaho. (Zach Wilkinson/Moscow-Pullman Daily News via Pool)
The defendant said through a public defender in his home state of Pennsylvania after his arrest that he looked forward to exoneration. Prosecutors allege that investigators found his DNA on a Ka-Bar knife sheath recovered next to Mogen's body.
During a June 27 hearing, Judge clarified questions regarding a revised gag order on the case and warned the media that he could, potentially, revoke permission for pool cameras in the courtroom.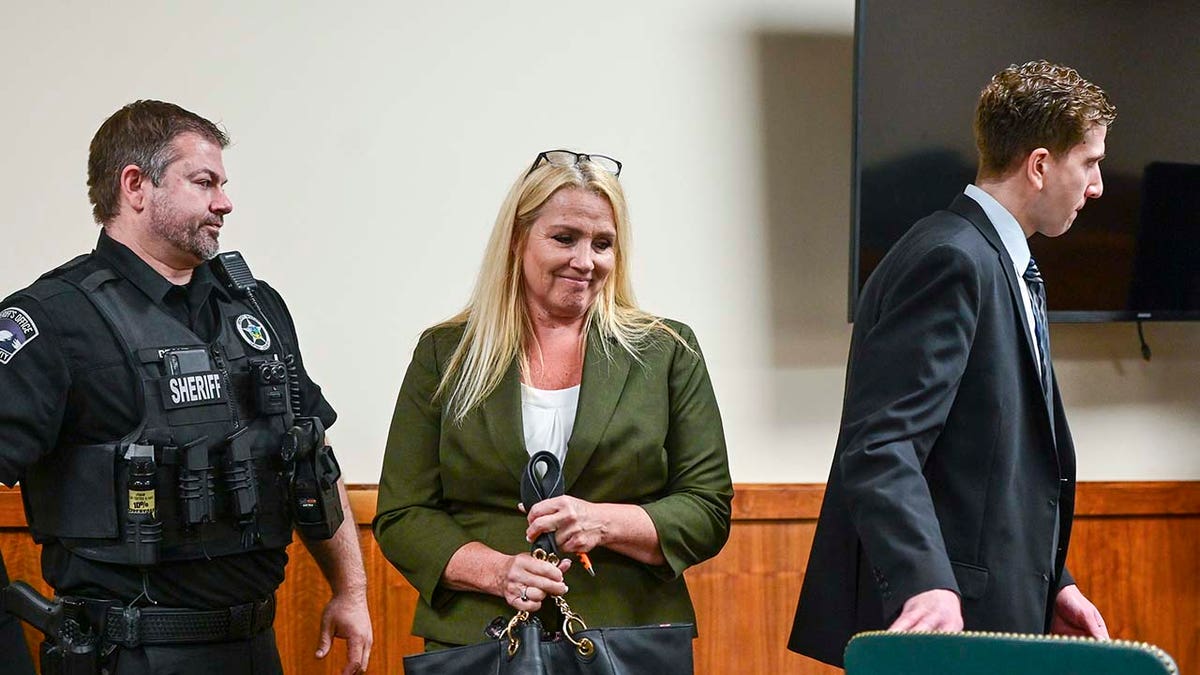 Kootenai County Public defender Anne Taylor, center, and Bryan Kohberger, right, enter the courtroom for a motion hearing regarding a gag order, Friday, June 9, 2023, in Moscow, Idaho. Kohberger is accused of killing four University of Idaho students in November 2022. (Zach Wilkinson/Moscow-Pullman Daily News via AP, Pool)
Read Kohberger defense's motion to remove cameras (Mobile users go here)
Judge referenced the recent Chad Daybell trial, where cameras were asked to leave because they focused too much on the defendant.
He said cameras in Moscow needed to show a wide shot of the courtroom and not focus strictly on Kohberger if they are to remain throughout the rest of the proceedings.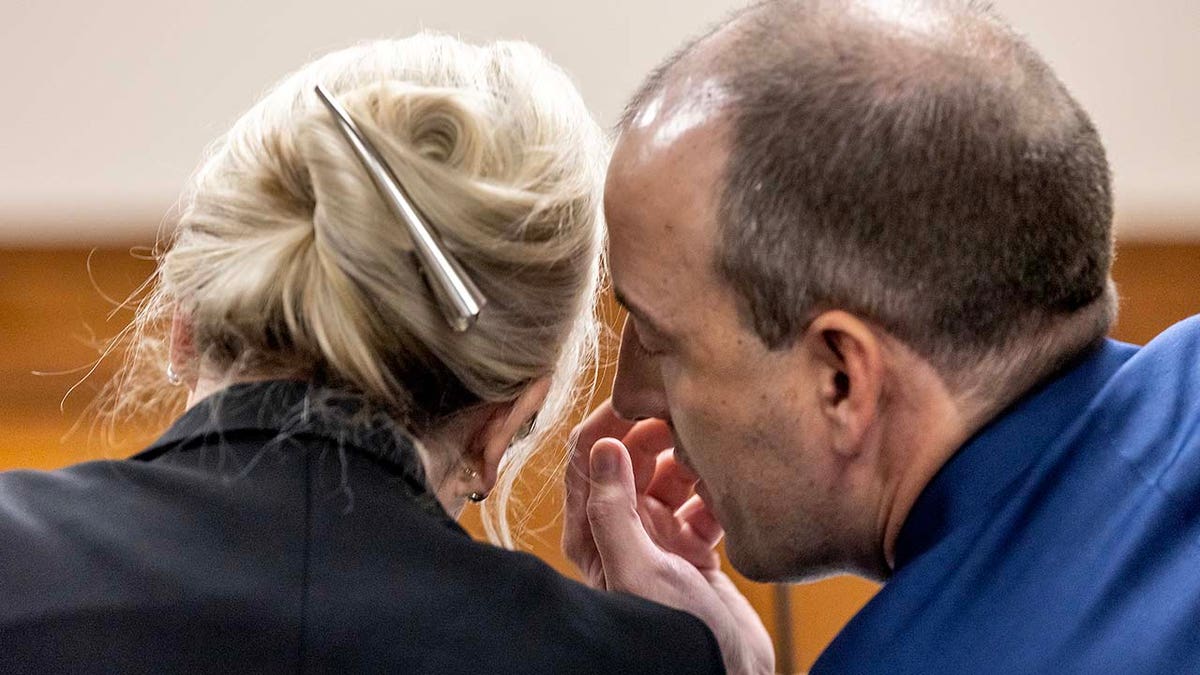 Deputy Attorney General Ingrid Batey and Deputy Attorney General Jeff Nye talk during Bryan Kohberger's hearing at the Latah County Courthouse in Moscow, Idaho on Friday, Aug. 18, 2023. Kohberger is accused of killing four University of Idaho students in November 2022. (August Frank/Lewiston Tribune)
Jay Logsdon, an attorney for Kohberger's defense, seized on those remarks in his own filing to remove cameras, arguing that subsequent coverage of the allegations against his client is biasing potential jurors.
"Observers' continued failure to comply with the Court's June 27th directive compounds this problem and results in the potential jury pool's constant inundation with conclusory accusations and sensationalistic nonsense guised as factual reporting and analysis," Logsdon wrote in a filing made public on Aug. 24.
LAWYER EXPECTS BRYAN KOHBERGER PROSECUTORS TO BE 'VERY AGGRESSIVE' SEEKING DEATH PENALTY FOR IDAHO SUSPECT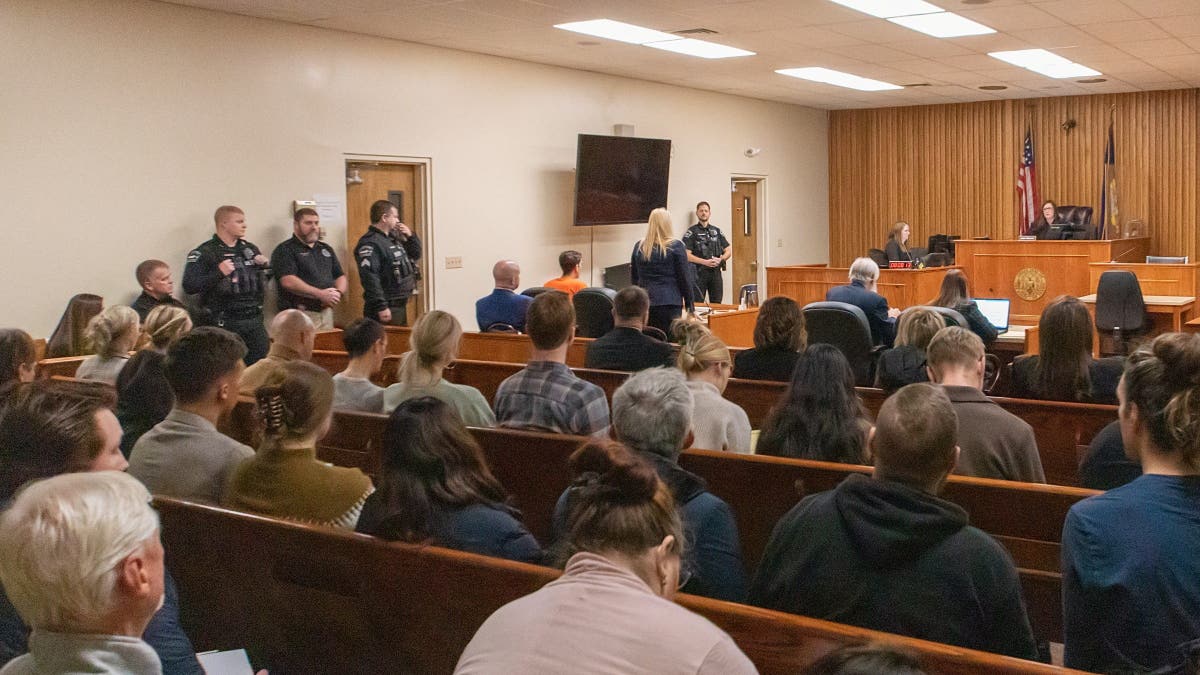 Public defender Anne Taylor speaks during a status hearing for Bryan Kohberger, who is accused of killing four University of Idaho students in November 2022, at Latah County District Court in Moscow, Idaho, Jan. 12, 2023. (Kai Eiselein/Pool via REUTERS)
Ultimately, it is up for the court to decide, and judges have chosen differently in high profile cases for decades, including the trials of OJ Simpson, Alex Murdaugh, Daybell and "cult mom" Lori Vallow.
"I would not be surprised, at all, if cameras are banned," said Edwina Elcox, a Boise-based attorney who previously represented Vallow, but not at her murder trial.
BRYAN KOHBERGER CASE: STATE TO SEEK DEATH PENALTY AGAINST IDAHO MURDERS SUSPECT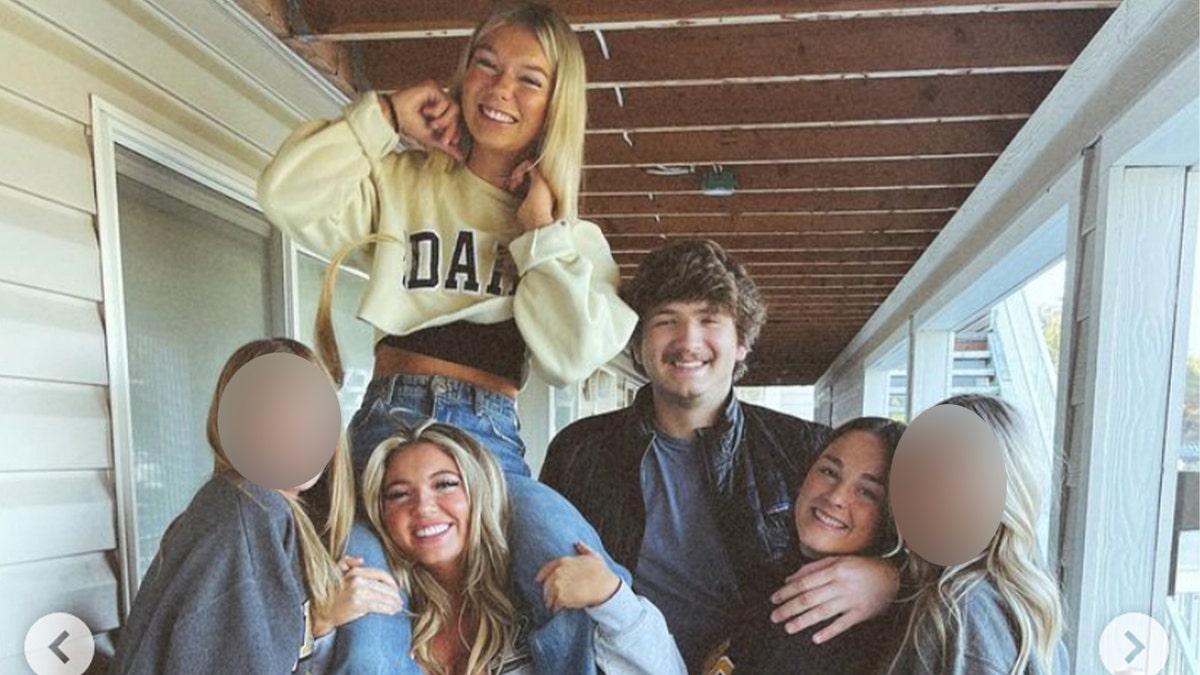 Madison Mogen, top left, smiles on the shoulders of her best friend, Kaylee Goncalves, as they pose with Ethan Chapin, Xana Kernodle, and two other housemates in Goncalves' final Instagram post, shared the day before the four students were stabbed to death. (@kayleegoncalves/Instagram)
Kohberger, who was studying for a Ph.D. in criminology at Washington State University at the time of the slayings, could face the death penalty if convicted.
CLICK HERE TO GET THE FOX NEWS APP
WSU is less than 10 miles from the University of Idaho, where all four victims attended.
A hearing on the camera issue is scheduled for Wednesday.
Michael Ruiz is a reporter for Fox News Digital. Story tips can be sent to [email protected] and on Twitter: @mikerreports