A security guard at a Taylor Swift concert stole the spotlight when he went viral for singing along to one of the pop star's tunes.
The Minneapolis guard, Calvin Denker, seemed to be having fun as he sang along to "Cruel Summer" during Swift's performance in the viral clip, but the fun ended soon after when he was fired from the security gig.
Denker told Fox News Digital that he had "handed out little pieces of paper" to a few concertgoers during his shift and requested that a few audience members take a photo of him when Swift was nearby.
TAYLOR SWIFT ANNOUNCES RELEASE DATE FOR RE-RECORDED ALBUM '1989 (TAYLOR'S VERSION)'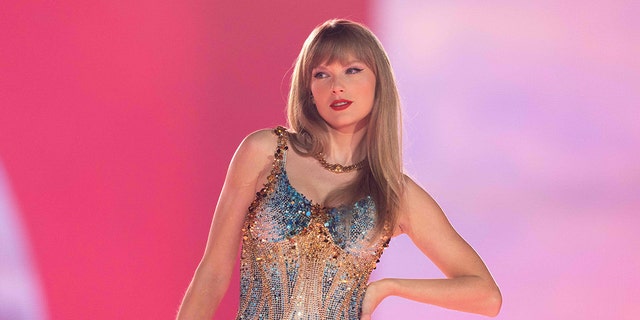 A Minneapolis security guard who worked at Taylor Swift's Eras Tour told Fox News Digital that he didn't realize he would be penalized for his photo opportunity. (SUZANNE CORDEIRO/AFP via  Getty Images)
"I would really appreciate it if they took a photo of me with Taylor Swift in the background just so that I can have a memory from that night," Denker explained.
However, the former security guard made a TikTok video detailing his plans for a photo opportunity with the "Bejeweled" singer and didn't realize he would be penalized for it.
WATCH: TAYLOR SWIFT CONCERT SECURITY GUARD FIRED AFTER ASKING FANS TO TAKE PHOTOS OF HIM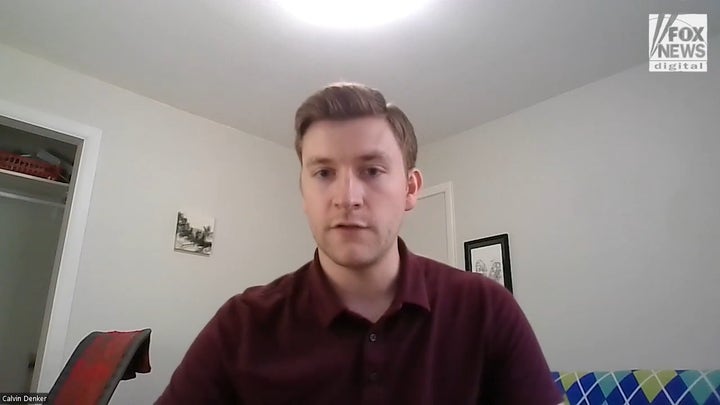 Video
"I received a call a couple of days late . . . I spoke to an H.R. woman, and she cited that me handing out those pieces of paper was why they were going to be cutting ties with me as an employee," he added.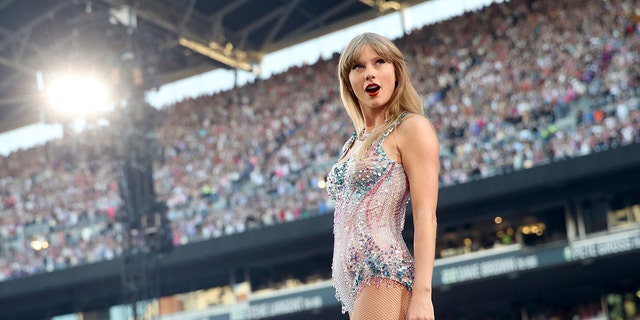 Security guard at Taylor Swift's Eras Tour in Minneapolis went viral for singing 'Cruel Summer.' (Photo by Mat Hayward/TAS23/Getty Images for TAS Rights Management)
"There were some pretty strict rules about taking photos with the talent."
TAYLOR SWIFT SUPERFAN SPENT NEARLY $9K TO ATTEND 12 ERAS TOUR CONCERTS: 'A BIG DEAL'
Denker continued to explain that he wasn't aware he had broken any rules and thought the policy was only to not have his phone out during the concert.
He additionally admitted in his viral TikTok video that he initially had signed up to be part of the security team so he "didn't have to pay for tickets" during Swift's Eras Tour.
After Denker was fired for his concert fiasco, he was surprisingly asked to be a security guard at an Ed Sheeran show. The security company called him and explained that since he had shown "remorse" for his concert stunt and that he "regretted doing it," they would allow him to work another event.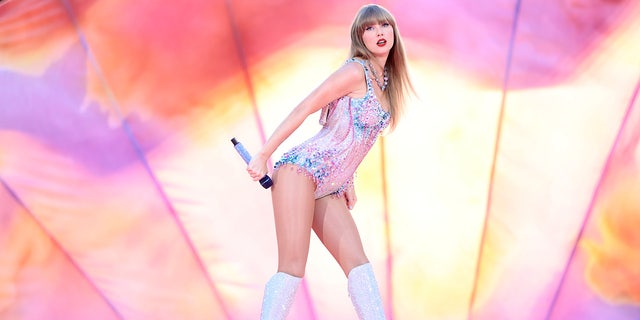 Former security guard Calvin Denker told Fox News Digital that he's a major Taylor Swift fan. (Hayward/TAS23/Getty Images for TAS Rights Management)
But by the time his shift was over, the regional manager, who initially fired him, was confused and "wasn't too pleased" to see him at the venue. That led to his permanent termination after he handed in his work gear.
Denker said he did not hear from Swift's team about his concert incident.
"I am a major Taylor Swift fan," he remarked.
Taylor Swift's current tour has been massively successful. (Emma McIntyre/TAS23/Getty Images for TAS Rights Management)
Being a huge Swiftie, Denker went on to say that he would "just be remiss" if he weren't able to document himself at the concert. He noted that his favorite Swift album is "Reputation."
CLICK HERE TO SIGN UP FOR THE ENTERTAINMENT NEWSLETTER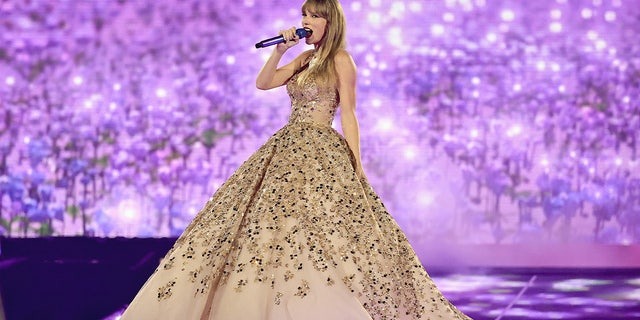 Calvin Denker has not heard from Taylor Swift's camp. (Bob Levey/TAS23/Getty Images for TAS Rights Management)
Once Denker's video went viral, he said his message inbox was flooded with offers to work as a security guard at other venues in Minneapolis. He's currently working full-time as a software engineer with no plans to pursue security in the future.
CLICK HERE TO GET THE FOX NEWS APP
Representatives for Swift or the security company did not immediately respond to Fox News Digital's requests for comment.