close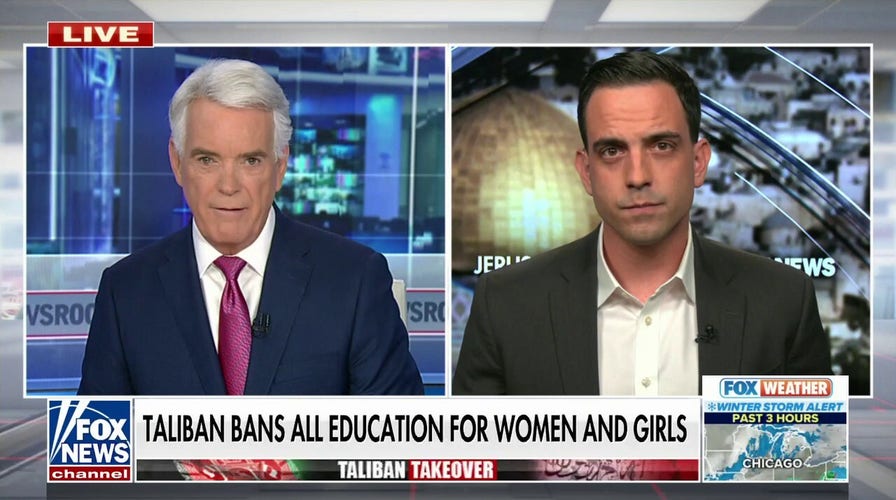 Video
Taliban bans Afghan women from higher education
Fox News' Trey Yingst reports on Tailban banning all education for women and girls
Taliban officials sent a letter to private universities over the weekend warning them not to allow women and girls to take entry exams, doubling down on a directive last month barring female students from higher education.
It's the latest blow for women and girls in Afghanistan after the U.S. pulled out of the country in August 2021.
The country's new religious rulers, who adhere to a hard-line interpretation of Islamic law, have banned girls from attending middle and high school, limited a woman's ability to travel without a male chaperone, and prohibited women from working outside the home aside from a few sectors.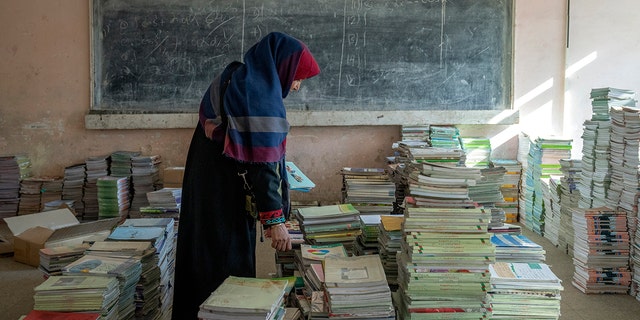 Amanah Nashenas, 45-year-old an Afghan teacher, collects books in a school in Kabul, Afghanistan, Thursday, Dec. 22, 2022. 
(AP Photo/Ebrahim Noroozi)
"These restrictions present Afghan women and girls with a future that confines them in their own homes, violating their rights and depriving the communities of their services," United Nations Deputy Secretary-General Amina Mohammed said this month after meeting with Taliban leaders in Afghanistan.
9 AFGHAN MEN LASHED IN PUBLIC FOR CRIMES UNDER COUNTRY'S NEW RULERS
On Saturday, a letter sent to private universities warned that women are not allowed to take the "entry test for bachelor, master and doctorate levels."
If any university disobeys the order, then "legal action will be taken against the violator," according to a copy of the letter obtained by the Associated Press.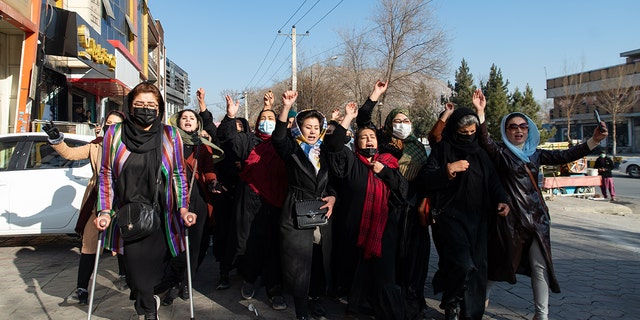 KABUL, AFGHANISTAN – DECEMBER 22:  Afghan women protest against new Taliban ban on women accessing University Education on December 22, 2022 in Kabul, Afghanistan.
(Stringer/Getty Images)
CLICK HERE TO GET THE FOX NEWS APP
The ban on women in higher education has been met with criticism by other countries in the Middle East, including Saudi Arabia and Qatar.
Last month, the Taliban also banned foreign and Afghan women from working in nongovernmental organizations, a move that aid groups have warned could worsen a deepening economic crisis throughout the country.
The Taliban recaptured power in Afghanistan in the wake of President Biden's disastrous withdrawal from Afghanistan.
Paul Best is a breaking news reporter for Fox News Digital and Fox Business. Story tips and ideas can be sent to [email protected] and on Twitter: @KincaidBest.