Eva Amurri, the daughter of actress Susan Sarandon and Italian film director Franco Amurri, reflected on being the child of famous parents.
The 37-year-old lifestyle blogger and actress shared a TikTok video in which she answered a fan who asked her if she grew up around other children whose parents were celebrities.
"I did grow up with a lot of other kids of celebrities because any time my parents would do a movie or a TV show or anything like that, there would be, of course, the other kids of those other actors and directors who would all be together," Eva said in the clip that she posted on Wednesday.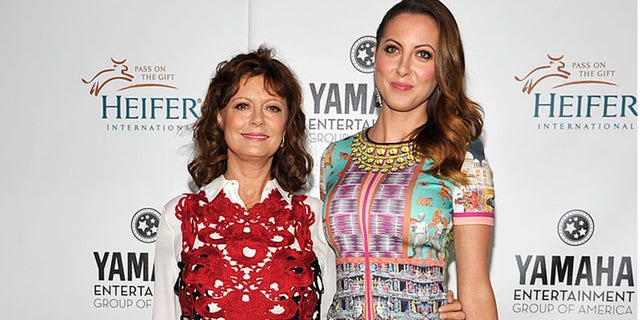 Eva Amurri, the daughter of Susan Sarandon and Franco Amurri, opened up about having famous parents.
(John Sciulli/Getty Images for Heifer International)
The "Californication" alum explained that people who grew up in the entertainment industry "liken it to growing up in the circus."
EVA AMURRI MARTINO FIRES BACK AFTER BACKLASH FROM DAUGHTER'S MEXICAN-THEMED PARTY
"You kind of spend these really surreal periods of time really closely intertwined with other people, whether that's other people's families or individuals," she noted.
"As an actress too, it happens where you're just spending all this quality time with a certain group and you become so, so close, almost like family," Eva added.
She continued, "And then one of the things that's really disorienting about the acting world is that when the project is done, a lot of times everyone goes their separate ways and you kind of just disappear back into real life."
"And it can be really sad sometimes."
Eva said that she bonded with other "nepo-babies" on set while her parents were filming movies. She recalled fond memories of celebrating holidays with other famous families if they took place during production.
"You spend that time together and then you always sort of have this thing in common," the New York native said.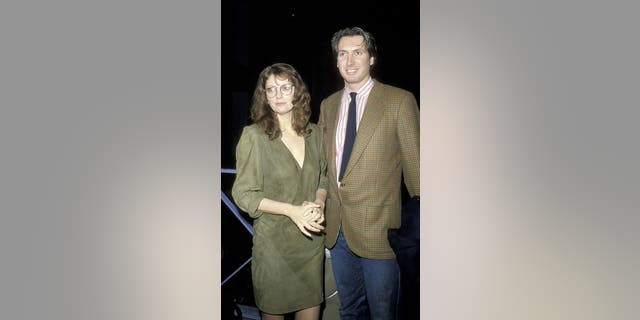 Sarandon and Amurri dated from 1984 to 1988.
(Ron Galella/Ron Galella Collection via Getty Images)
"And then we kind of stayed close with some families over the years and then other ones, you know, not as much,"she added.
"But it's always kind of a unique experience to grow up that way. And so I think there is a certain common thread that you feel with other people who grow up in this strange world."
Sarandon, 76, has enjoyed a successful decades-long career in Hollywood. She starred on a long list of hit films including "Thelma & Louise," "The Rocky Horror Picture Show," "The Client," "Stepmom" and "A Bad Moms Christmas." Sarandon won the best actress Academy Award for her performance in the 1995 movie "Dead Man Walking."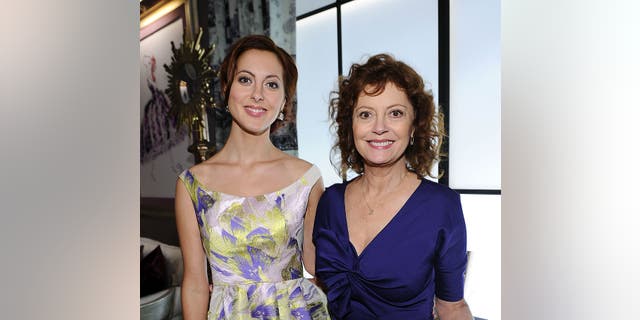 The mother-daughter duo recently starred in the Fox series "Monarch" in which Eva played a younger version of her mother's character.
(Michael Buckner/Getty Images for Mercedes-Benz Fashion Week)
CLICK HERE TO SIGN UP FOR THE ENTERTAINMENT NEWSLETTER
Amurri, 64, has directed a number of movies including "da Grande", the film that inspired Tom Hanks' 1988 hit "Big" as well as "Monkey Trouble" and "Flashback."
Sarandon and Amurri dated for four years from 1984 to 1988. Eva was also raised by her mother's longtime partner and actor Tim Robbins. "The Shawshank Redemption" star, 64, is the recipient of an Academy Award for best actor and two Golden Globes.
Eva and Sarandon have appeared together in projects including the movies "The Banger Sisters" and "Middle of Nowhere" and an episode of the TV show "Friends,"
The two recently starred in the Fox series "Monarch" in which Eva played a younger version of her mother's character.
CLICK HERE TO GET THE FOX NEWS APP