An investigation by the U.S. Supreme Court has failed to identify the culprit who leaked a draft Court decision that signaled the overturning of Roe v. Wade, the landmark 1973 ruling the legalized abortion at the federal level.
On May 2, Politico published a draft of the decision in Dobbs v. Jackson Women's Health Organization, the major abortion case that would eventually overturn Roe v. Wade. The unprecedented leak triggered protests across the country and at the justices' homes that continued for months.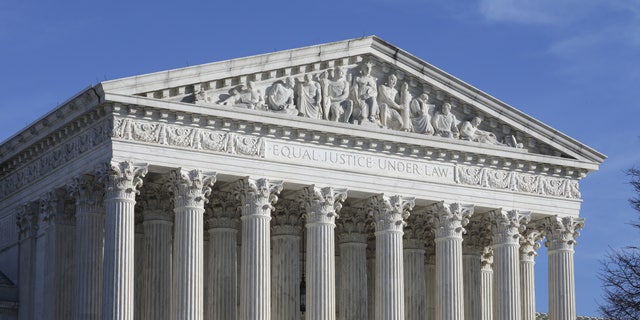 FILE: The Supreme Court of the United States building are seen in Washington D.C., United States on December 28, 2022. 
(Getty Images)
Chief Justice John Roberts announced after the leak that he had called upon the Marshal of the Court to investigate the situation and find the source who leaked the document to Politico.
NEW YORK SENATE REJECTS GOV. HOCHUL'S NOMINEE TO LEAD THE STATE'S HIGHEST COURT
Sources told Fox News over the summer that the initial focus was on some three dozen law clerks who work directly with the justices. Those clerks were asked to turn over their phones.
CLICK HERE TO GET THE FOX NEWS APP
Per the Marshal's report, the investigation team has been "unable to identify a person responsible by a preponderance of the evidence."
This is a developing story. Check back for updates.
Fox News' Brianna Herlihy contributed to this report.