The Supreme Court called upon the Biden administration to weigh in on cases involving Florida and Texas laws aimed at limiting what sort of content social media platforms can censor.
Litigation over Florida's SB 7072 and Texas's HB 20 pit the states' goal of maintaining the free expression of ideas online – amid concern that social media giants unfairly censor conservative ideas – and social media companies' own free speech interests in being able to keep and remove content on their own sites.
"The Solicitor General is invited to file briefs in these cases expressing the views of the United States," the Supreme Court said in a one-sentence order Monday morning.
Fox News Digital reached out to the Florida and Texas Attorney General's offices for comment, but neither immediately responded.
WHAT ELON MUSK'S TWITTER FILES HAVE UNCOVERED ABOUT THE TECH GIANT SO FAR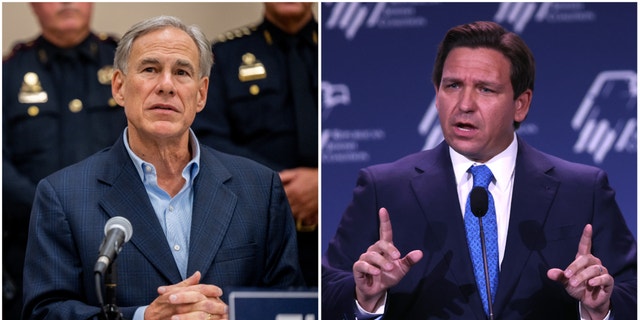 Laws signed by Florida Gov. Ron DeSantis and Texas Gov. Greg Abbott targeting social media companies are the subjects of litigation going before the Supreme Court (Brandon Bell/Getty Images // Scott Olson/Getty Images)
Florida's law has been on hold ever since a federal district court issued a preliminary injunction, and the Eleventh Circuit kept the law on hold in rulings in two cases, both involving internet free speech advocacy group NetChoice. The Sunshine State turned to the Supreme Court in October, hoping the high court will lift the injunction. The Texas law had been temporarily blocked by a district court in another case involving NetChoice, but the Fifth Circuit reversed it in October.
The Texas law requires social media platforms to disclose information about their content and data management, as well as business practices including how it goes about targeting content for users and moderating content. It also provides for a notice and appeal process when a platform removes content posted by a user due to a violation of its terms of use.
Additionally, HB 20 prohibits social media platforms from censoring content posted by a user based on their viewpoint or geographic location.
EMAILS SHOW CDC HAD 'SIGNIFICANT INFLUENCE' ON COVID POLICIES AT FACEBOOK, WORKED TO 'SILENCE' VACCINE DISSENT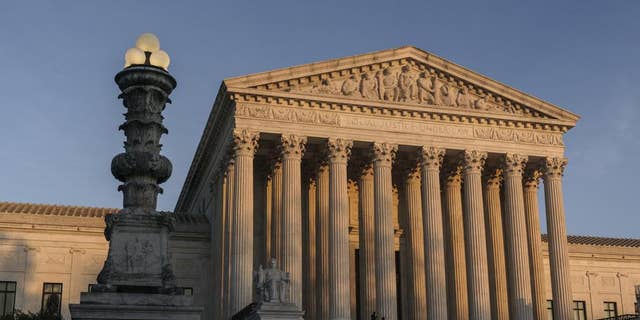 The Supreme Court
(AP Photo/J. Scott Applewhite, File)
Florida's law is more specific, prohibiting a social media from deplatforming political candidates or any "journalistic enterprise." It also, like Texas's law, requires platforms to be transparent in their content moderation practices. To the extent that any platform censors, deplatforms, or shadowbans, it has to do so "in a consistent manner among its users," and be transparent about its algorithms.
"Many in our state have experienced censorship and other tyrannical behavior firsthand in Cuba and Venezuela," Florida Gov. Ron DeSantis said upon signing the bill in May 2021. "If Big Tech censors enforce rules inconsistently, to discriminate in favor of the dominant Silicon Valley ideology, they will now be held accountable."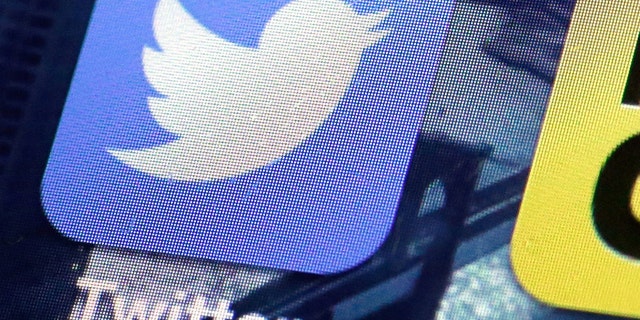 Oct. 18, 2013: Twitter app displayed on an iPhone screen in New York.
(AP Photo/Richard Drew, File)
CLICK HERE TO GET THE FOX NEWS APP
NetChoice celebrated the Supreme Court's decision to involve the U.S. Solicitor General in the cases.
"We are excited that the Supreme Court is seriously considering taking up our cases and is asking the Solicitor General for its take on the cases," NetChoice Counsel Chris Marchese said in a Monday statement. "We expect the Solicitor General will recognize the First Amendment rights of websites and to call on the Supreme Court to take up the cases and find for NetChoice and CCIA."