The Supreme Court allowed the state of New York to enforce restrictions it imposed on the concealed carrying of firearms after the high court previously ruled an old law unconstitutionally prevented residents from obtaining a concealed carry license.
New York's new law, the Concealed Carry Improvement Act, makes it a felony to possess a gun in "sensitive areas" like stadiums, houses of worship, and museums, parks, and public transit. It also requires people to undergo certain training in order to have a license.
During oral arguments over the old law in November 2021, the justices appeared to accept the state's argument for continued individualized discretion to enforce "sensitive place" weapon restrictions in areas such as college campuses, concert or sporting event venues and places where alcohol is served. Even attorney Paul Clement, taking the side of gun owners, acknowledged that such restrictions could potentially be acceptable.
While the concept appeared to have some support for the "sensitive place" concept, it was not an issue in that case. A statement from conservative Justices Samuel Alito and Clarence Thomas that accompanied Wednesday's order reflected this.
NEW YORK'S CONCEALED CARRY GUN LAW PARTIALLY REINSTATED BY FEDERAL APPEALS COURT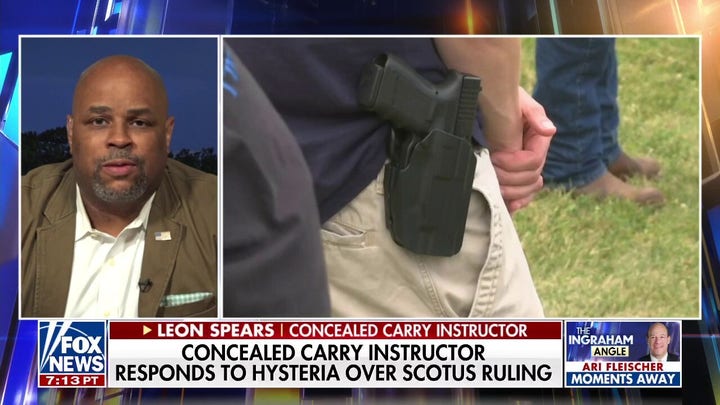 Video
"The New York law at issue in this application presents novel and serious questions under both the First and the Second Amendments," the statement said.
A U.S. District Court blocked the new law with a preliminary injunction, finding that challengers of the law were likely to win. The Second Circuit Court of Appeals then put a stay on that injunction, allowing the law to continue to be in effect and enforced for the duration of the litigation.
SUPREME COURT GUN DECISION SHOOTS DOWN NY RULE THAT SET HIGH BAR FOR CONCEALED CARRY LICENSES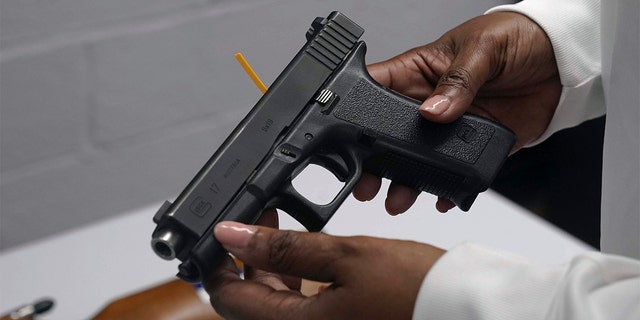 FILE – A handgun from a collection of illegal guns is reviewed during a gun buyback event in Brooklyn, N.Y., May 22, 2021. (AP Photo/Bebeto Matthews, FIle)
(AP Photo/Bebeto Matthews, FIle)
The Supreme Court ultimately kept the Second Circuit's ruling in place, but Alito and Thomas made clear that this is not an indication of how the justices feel about the arguments being made.
"I understand the Court's denial today to reflect respect for the Second Circuit's procedures in managing its own docket, rather than expressing any view on the merits of the case," they said.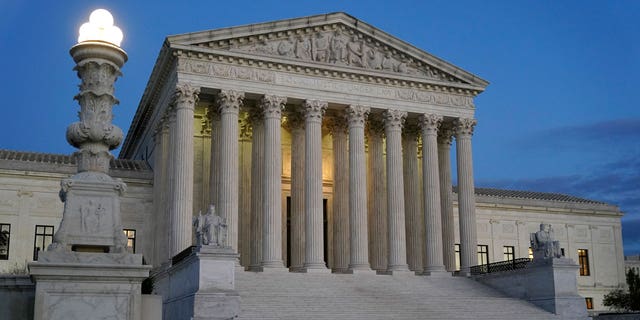 The Supreme Court on Monday revived a case by a Texas inmate on death row requesting a new trial.
(AP Photo/Patrick Semansky, File)
CLICK HERE TO GET THE FOX NEWS APP
Alito and Thomas noted that the Second Circuit never explained why they blocked the lower court's injunction and told the challengers to come back if the appellate court does not explain itself "within a reasonable time."
Fox News' Shannon Bream and Bill Mears contributed to this report.