The U.S. Supreme Court has sided with the Biden administration, temporarily allowing enforcement of regulations over so-called "ghost guns" that can be made from kits at home.
The administration appealed a federal judge's earlier ruling tossing out the regulations. In a 5-4 vote, the high court put that ruling from Texas on hold while the case is appealed further on the merits. The regulation will be enforced while the case is appealed to the 5th U.S. Circuit Court of Appeals in New Orleans and possibly further to the Supreme Court.
Justices Thomas, Alito, Gorsuch, and Kavanaugh would have allowed the lower court ruling to go into effect.
The federal regulation was put into place a year ago, and would put ghost guns under the same control as other fully assembled firearms, making it easier to trace serial numbers, background checks, and sales. Officials said it was in response to rising numbers of untraceable guns.
CALIFORNIA LAW ENFORCEMENT SEIZE 54 GHOST GUNS LAST YEAR FROM PEOPLE WHO CAN'T LEGALLY OWN FIREARMS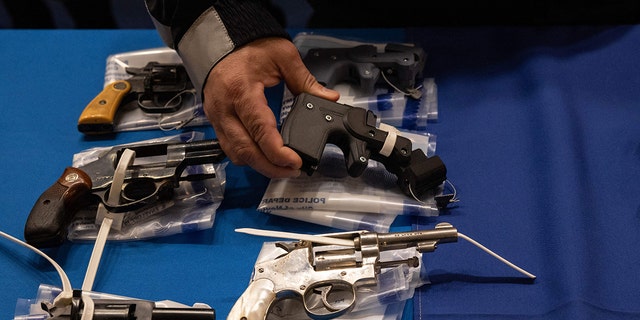 Kings County District Attorney Eric Gonzalez holds a 3D printed ghost gun during a statewide gun buyback event held by the office of the New York State Attorney General, in the Brooklyn borough of New York on April 29, 2023. (YUKI IWAMURA/AFP via Getty Images)
The Justice Department had told the court that local law enforcement agencies seized more than 19,000 ghost guns at crime scenes in 2021, a more than tenfold increase in just five years.
"The public-safety interests in reversing the flow of ghost guns to dangerous and otherwise prohibited persons easily outweighs the minor costs that respondents will incur," Solicitor General Elizabeth Prelogar, the administration's top Supreme Court lawyer, wrote in a court filing.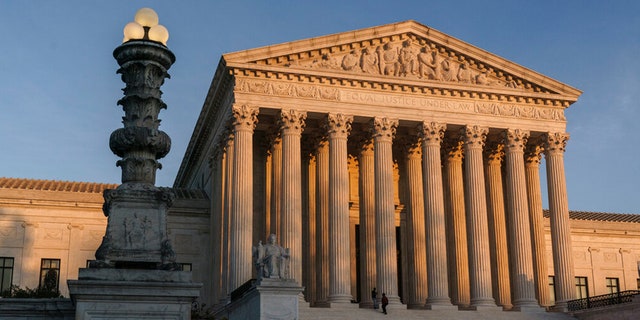 The Supreme Court building in Washington, D.C. (AP Photo/J. Scott Applewhite, File)
CLICK HERE TO GET THE FOX NEWS APP
The Associated Press contributed to this report. This is a developing story and will be updated.