Jurors walked out of the premiere of a film playing in competition at the Sundance Film Festival on Friday night after the closed captioning device did not work at the theater.
Marlee Matlin, who is deaf, as well as Jeremy O. Harris and Eliza Hittman, exited the theater during the premiere of "Magazine Dreams." They are serving on the jury for films debuting this week in the U.S. Dramatic Competition at the festival in Park City, Utah.
Sundance Institute CEO Joana Vicente said in a statement that the closed captioning device was checked prior to the screening and was working, but still glitched during the film.
"Our team immediately worked with the devices in that venue to test them again for the next screening and the device worked without any malfunction," Vicente said.
JEREMY RENNER REVEALS SNOWPLOW ACCIDENT LEFT HIM WITH '30 PLUS BROKEN BONES'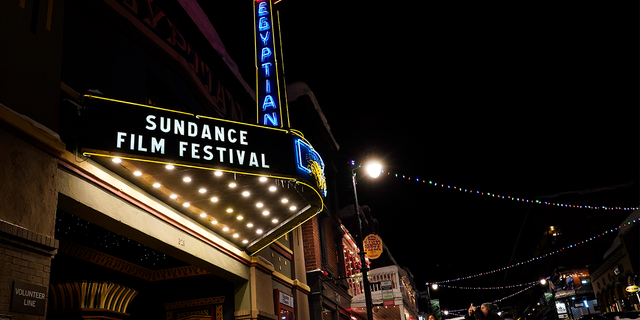 Pedestrians take photos of the marquee of the Egyptian Theatre before the 2023 Sundance Film Festival, Wednesday, Jan. 18, 2023, in Park City, Utah.
"Our goal is to make all experiences (in person and online) as accessible as possible for all participants," she continued. "Our accessibility efforts are, admittedly, always evolving and feedback helps drive it forward for the community as a whole."
The incident highlighted how organizers are attempting to make changes at film festivals to accommodate all fans. Vicente said her team has been working hard to increase accessibility, but admitted there is more to learn.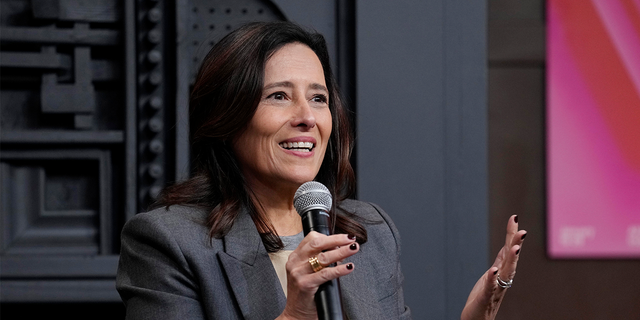 Sundance Institute CEO Joana Vicente addresses reporters at Sundance Scoop, a news conference to kick off the 2023 Sundance Film Festival.
"We are committed to improving experiences and belonging for all festival attendees," Vicente said. "We consider accessibility as one of the primary drivers of institutional excellence and this work is done in partnership with film teams."
ALEC BALDWIN FACES INVOLUNTARY MANSLAUGHTER CHARGES: A LOOK AT THE 'RUST' STAR'S HISTORY IN THE HEADLINES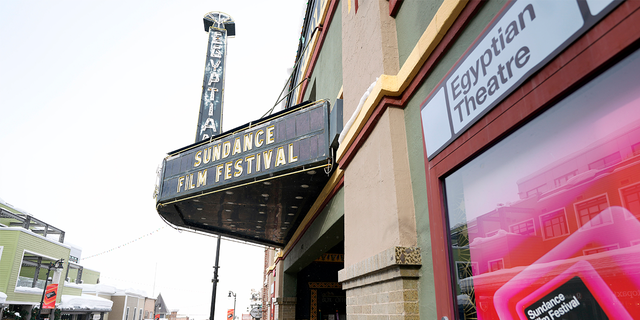 The marquee of the Egyptian Theatre is seen on opening day of the 2023 Sundance Film Festival on Thursday, Jan. 19, 2023, in Park City, Utah.
CLICK HERE TO GET THE FOX NEWS APP
Vicente said Matlin and her fellow jurors would see "Magazine Dreams" in the coming days. The Sundance Film Festival runs through Jan. 29.
The Associated Press contributed to this report.