close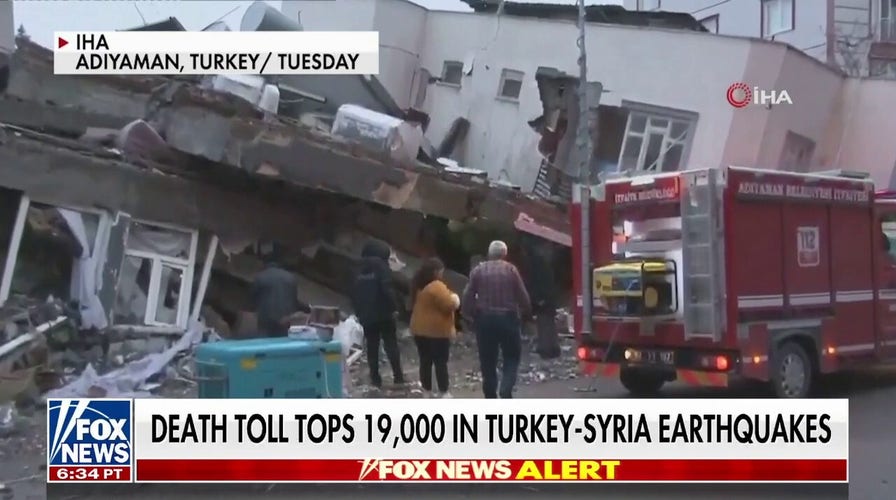 Video
More than 19,000 dead following Turkey-Syria earthquakes
Senior foreign affairs correspondent Greg Palkot reports the latest on the aftermath from Adiyaman, Turkey. 
Three American citizens have been confirmed dead in southeastern Turkey following the devastating 7.8-magnitude earthquake that rocked the country and Syria this week, the U.S. State Department tells Fox News.
A State Department spokesperson said the agency is "working closely with local authorities and other partner organizations to assist any U.S. citizens in the affected areas.
"We offer our sincerest condolences to the victims and to the families of all of those affected," the spokesperson added.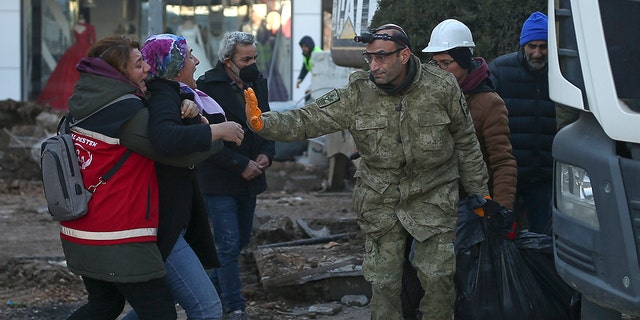 A woman reacts as rescue workers carry the body of an earthquake victim in Adiyaman, southeastern Turkey, Thursday, Feb. 9, 2023. (AP Photo/Emrah Gurel)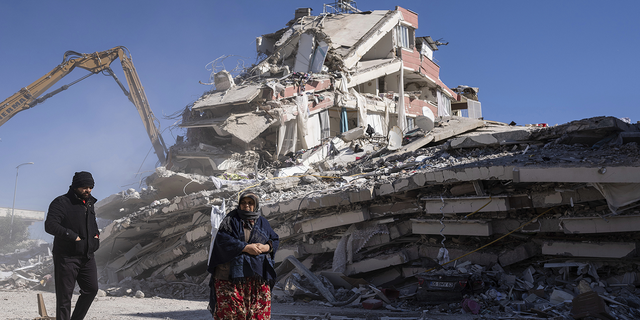 Local residents walk in front of a destroyed building in Nurdagi, southeastern Turkey, on Thursday, Feb. 9. (AP/Petros Giannakouris)
CLICK HERE TO GET THE FOX NEWS APP
The identities of the three American victims have not been disclosed.
The earthquake has left more than 19,300 dead across Turkey and Syria, surpassing a 2011 earthquake and tsunami that killed 18,400 in Japan, according to The Associated Press.
Greg Norman is a reporter at Fox News Digital.