close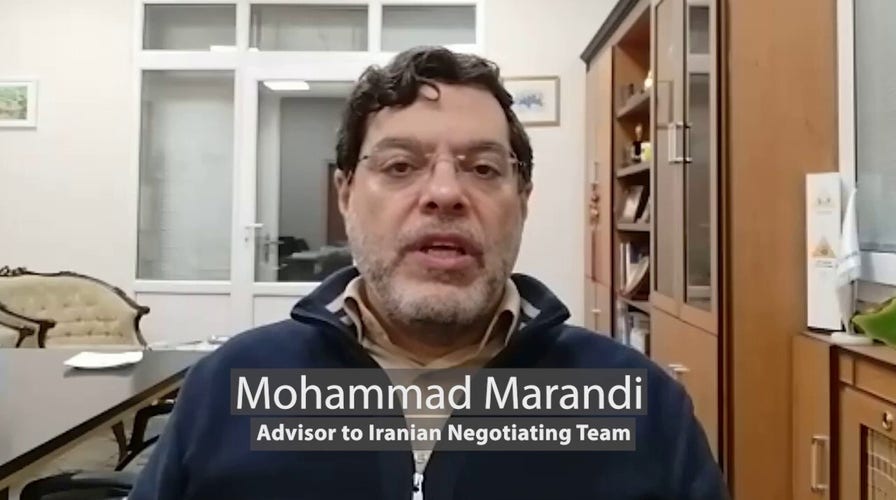 Video
Iran nuclear deal standoff
Fox News correspondent Amy Kellogg interviews a former State department official and an advisor to Iran's nuclear negotiating team on the latest news surrounding the JCPOA.
Iran sent a stark message to Israel in an arms exhibit Wednesday by displaying a missile that had "death to Israel" written on the side, first reported the Jerusalem Post.
The missile was just one in a display of arms and military equipment the Islamic Revolution Guards Corps' Aerospace Force presented at a public event in the central city of Isfahan, roughly 270 miles south of Tehran, announced the state-run Tasnim News Agency.
The exhibit came one week after a drone strike hit a military factory in Isfahan, reportedly causing minimal damage to a roof with no casualties reported.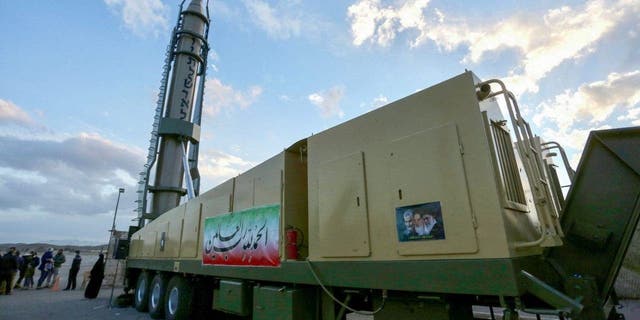 A long-range Ghadr missile is pictured at a defense exhibition in Isfahan, central Iran, on Feb. 8, 2023. (Morteza Salehi/Tasnim News/AFP via Getty Images)
TENSIONS RISE AS IRAN THREATENS ISRAEL, REVEALS NEW UNDERGROUND AIRBASE
It is unclear what the military factory was producing, but Iran was quick to blame Israel for the attack.
Jerusalem has not commented on the incident though Western defense officials said they too believed the attack was levied by Israel.
Israel and Iran have long engaged in proxy wars and covert operations across the Middle East, though the tensions between the two nations appears to have increased in recent weeks.
The exhibit in Isfahan also came the same day Iran revealed a new underground airbase dubbed "Eagle 44" capable of housing fighter jets, bombers and long-range cruise missiles – during which an Iranian general again named Israel as its chief adversary.
A fighter aircraft is seen at the underground air force base, called "Eagle 44," at an undisclosed location in Iran, on Feb. 7, 2023. (West Asia News Agency/Handout via Reuters)
IRAN BLAMES ISRAEL FOR DRONE STRIKE CAUGHT ON VIDEO, THREATENS RETALIATION
"The Islamic Republic of Iran is the world's largest state supporter of terrorism, an agent of destruction and violence in the Middle East, Europe, Africa and the Americas, and openly calls for the annihilation of Israel and the destruction of the United States of America. Iran is a threat to regional and global stability," retired IDF Brig. Gen. Amir Avivi, chairman and founder of the Israel Defense and Security Forum, told Fox News Digital.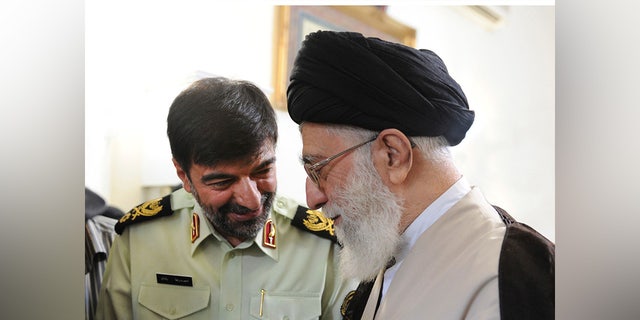 Supreme Leader Ayatollah Ali Khamenei speaks with Gen. Ahmad Reza Radan on Jan. 7, 2023. (Office of the Iranian Supreme Leader via AP)
CLICK HERE TO GET THE FOX NEWS APP
Avivi called on Western nations to take a firmer stance when it comes to Iran and said it "cannot be trusted in diplomatic negotiations, nor can it be trusted to respect international norms or treaties."
Caitlin McFall is a Reporter at Fox News Digital covering Politics, U.S. and World news.