close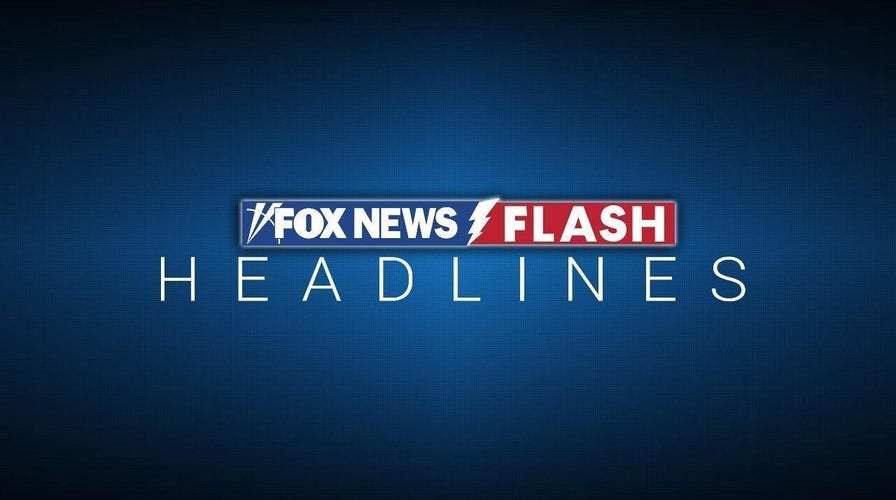 Video
Fox News Flash top headlines for April 13
Fox News Flash top headlines are here. Check out what's clicking on Foxnews.com.
Drought now affects 60% of the Spanish countryside, with crops like wheat and barley likely to fail entirely in four regions, the main Spanish farmers association said on Thursday.
Spain's long-term drought is causing "irreversible losses" to more than 3.5 million hectares of crops, the Coordinator of Farmers and Ranchers Organizations said in a new report, with some cereals "written off" in the prime growing regions of Andalusia, Extremadura, Castilla La Mancha and Murcia that cover much of southern and central Spain. The crops were also likely lost in the driest areas of three other regions.
Nuts and vineyards are also struggling and olives will be badly affected if rain does not arrive in the next few weeks, the report added. The drought was also impacting farmers' ability to irrigate corn, sunflowers, rice and cotton, likely leading to reduced sowing of these crops over the summer, it added.
SPANISH LAWMAKERS CONSIDER PLAN TO INCREASE IRRIGATION IN ONE OF EUROPE'S MOST PRIZED WETLANDS
Three years of very low rainfall and high temperatures put Spain officially into long-term drought, the country's weather agency said last month. Last year was Spain's sixth driest — and the hottest since records began in 1961.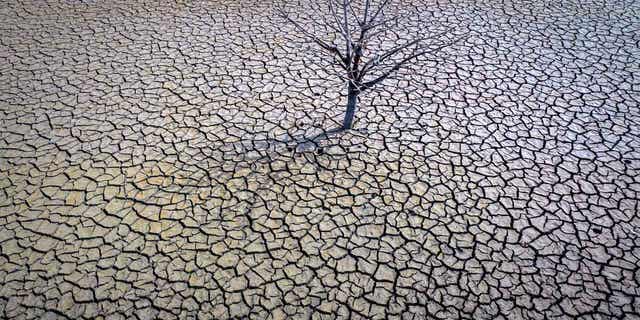 A view of the dry Sau reservoir about 62 miles north of Barcelona. Spain, is shown on March 20, 2023. Farmers in the country fear the long-term drought has led to irreversible damages to crops. (AP Photo/Emilio Morenatti, file)
Water levels in the reservoirs of Andalusia have hit 30%. The regional capital, Seville, may face drinking water restrictions by the summer if not enough rain falls.
CLICK HERE TO GET THE FOX NEWS APP
Ranchers will struggle to feed cattle due to dried-up pasture, the farmers' association further warned in its report. This will be the third consecutive season without honey for beekeepers, as bees lack vegetation and flowers to feed from in the mountains due to a shortage of water.