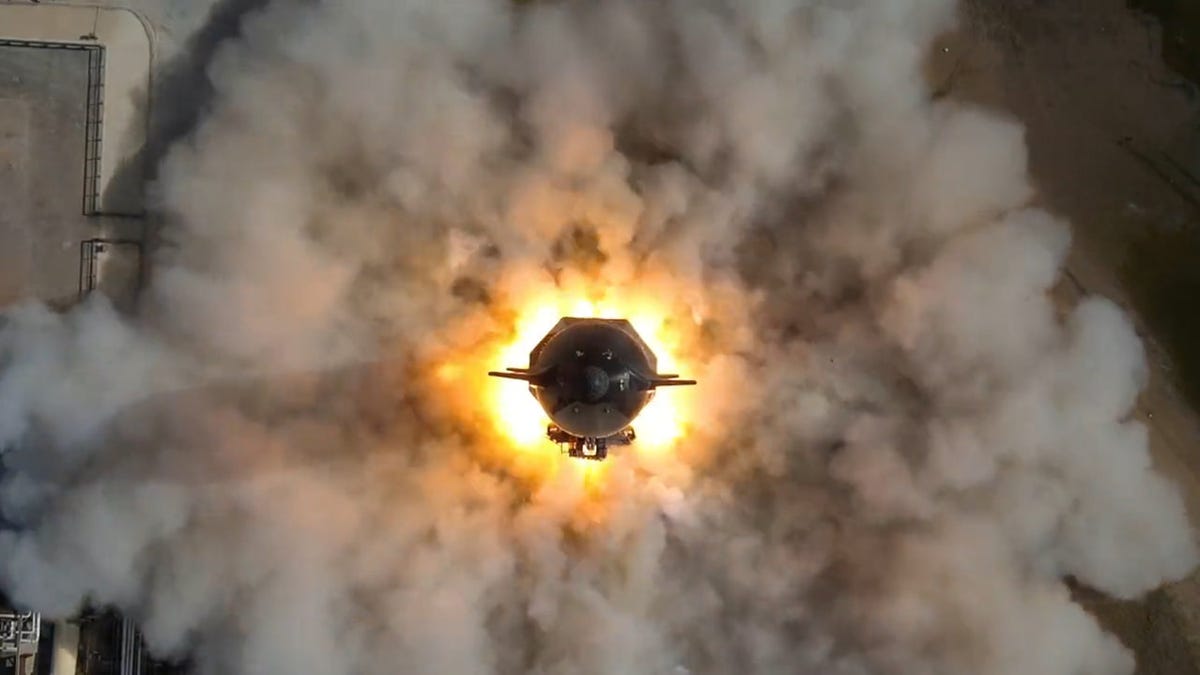 The prototype dubbed Starship 24 shows off what one of its engines can do.
Video screenshot by Amanda Kooser/CNET
Preparations are underway at SpaceX's Starbase facility in Texas for a flight that CEO Elon Musk has been promising for over six years: Starship's first trip to space. 
The first orbital test flight of the rocket designed to send humans to the moon, Mars and deep space is set to happen as soon as next month. 
A company executive says it's one you won't want to miss. Speaking last week at the Space Mobility conference in Orlando, Florida, Gary Henry, SpaceX National Security Space Solutions senior director, told the audience to expect some "must-see TV" in March. 
Earlier this month, SpaceX President Gwynne Shotwell told reporters at the Commercial Space Transportation conference in Washington, DC, to keep in mind that the upcoming launch is still just a test. 
"The real goal is to not blow up the launch pad. That is success," Shotwell said.
Shortly after those comments, the Super Heavy booster that will propel Starship out of the atmosphere passed a major test without exploding. A test-firing of all 33 engines saw all but two successfully light up and stay lit. Musk later said that even the thrust from 31 engines would have been sufficient to make it to orbit.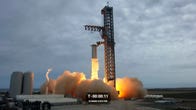 Now playing:
Watch this:

SpaceX Starship Conducts 33 Raptor Engine Static Fire…
1:45

Explosions are not uncommon in SpaceX's history. Indeed, Musk has made a show of sharing them gleefully and transparently as part of the development process. A handful of earlier Starship prototypes all exploded during landing attempts before the company finally got it right. 
If Starship does get past the launchpad, it will take a run at orbit, spend a short time there and then return for a splash down landing in the Pacific off the coast of Hawaii. Super Heavy may attempt to return to Starbase. SpaceX has been developing a system of robotic arms on the launch tower that could "catch" the returning rocket.
All of this remains dependent on SpaceX receiving its launch license from the Federal Aviation Administration, however. Henry told the crowd last week that the company expects that to come through in the "very near future."
SpaceX didn't respond to a request for further comment.