close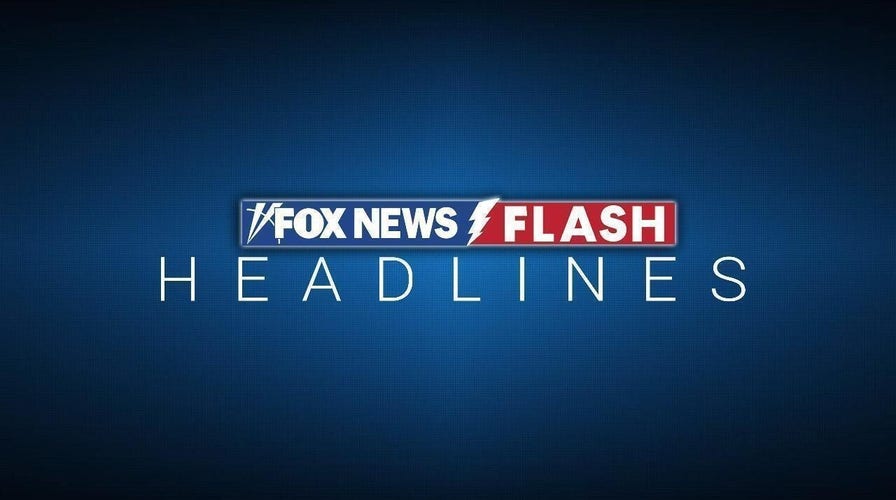 Video
Fox News Flash top headlines for August 29
Fox News Flash top headlines are here. Check out what's clicking on Foxnews.com.
South Korea's government plans to raise budget spending to nearly $497 billion for 2024, but the proposed increase is the smallest in two decades as authorities prioritise fiscal discipline amid weakening tax revenue due to slower economic growth.
In its annual spending plan released on Tuesday, the finance ministry set total government expenditure for 2024 at $496.70 billion, up 2.8% from 2023.
That is smaller than this year's 5.2% increase and the smallest-ever boost since fiscal statistics were last revised at the beginning of 2005, according to the ministry, excluding supplementary budgets.
The conservative Yoon Suk Yeol administration has prioritised improving the government's fiscal position since its term began in May 2022, refraining from splurging taxpayer money to boost growth and emphasising the role of the private sector.
It partly reflects weak tax revenue, estimated to drop by a record 8.3% in 2024 and bring down next year's total government income by 2.2% to 612.1 trillion won, amid slow economic growth and as the government seeks further tax cuts, especially for companies.
NORTH KOREA WILL SOON EQUIP NAVY WITH NUCLEAR WEAPONS, KIM JONG UN WARNS
The government is forecasting economic growth to weaken to a three-year low of 1.4% this year, after expanding 2.6% in 2022 and 4.3% in 2021. It expects the economy to grow 2.4% in 2024.
South Korea's fiscal deficit will widen to 3.9% of GDP next year, from an estimated 2.6% this year, the ministry said, adding that it will bring back the ratio below 3% from 2025. The debt-to-GDP ratio will rise to 51.0% from 50.4%.
"It was a difficult decision the government made to hold onto sound financing," Finance Minister Choo Kyung-ho said.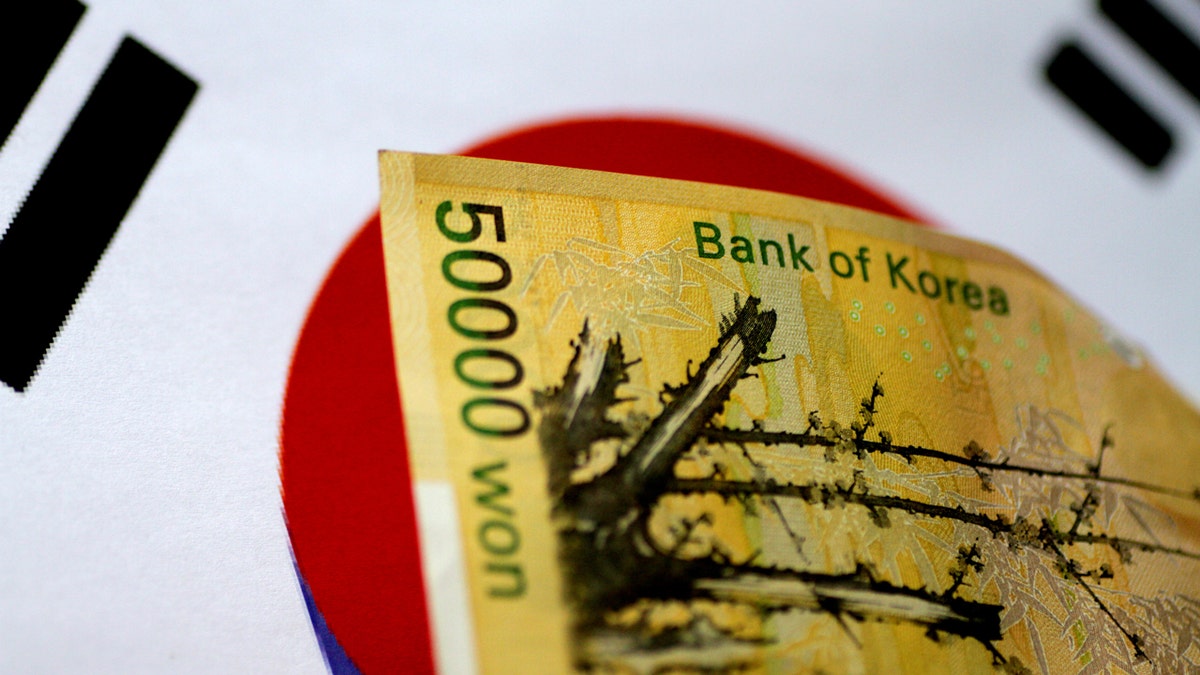 A South Korea won note is seen in this illustration photo May 31, 2017.  (REUTERS/Thomas White/Illustration/File Photo)
About 23 trillion won worth of projects deemed inefficient will be scrapped or scaled down, with more spending on social welfare, childbirth support, investment in key industries, public safety and disaster prevention, among others.
Big spending increases include social welfare, up by 7.5% to 242.9 trillion won, defence up 4.5% to 59.6 trillion won and corporate support by 4.9% to 27.3 trillion won.
CLICK HERE TO GET THE FOX NEWS APP
The government will issue 158.8 trillion won of treasury bonds in 2024, down from a total of 167.8 trillion won planned for this year. The net increase in treasury bonds is projected at 50.3 trillion won.
It will issue a maximum $1.3 billion worth of foreign exchange stabilisation bonds, compared with $2.7 billion set for this year, and 18 trillion won worth of the bonds in local currency, its first issuance of the kind since 2003, to lower the borrowing cost.
The budget plan will be submitted to the national assembly on Friday, Sept. 1.