close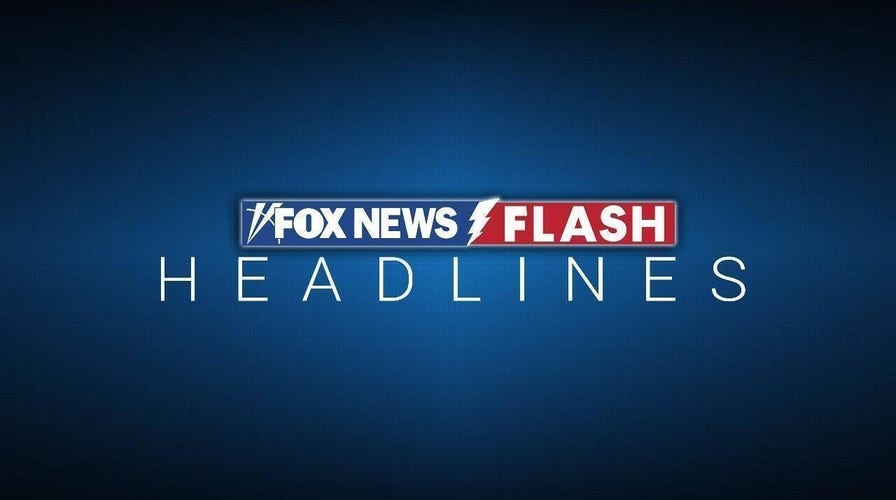 Video
Fox News Flash top headlines for August 31
Fox News Flash top headlines are here. Check out what's clicking on Foxnews.com.
A recent hire of the South Carolina Department of Corrections (SCDC) lost her job and is now in legal jeopardy after allegedly smuggling contraband into prison.
Officials noted the employee used a "unique" method of hiding the contraband — baking it inside a cake.
On Tuesday, the SCDC inspector general released arrest warrants for Shauntee Lynette Brumfield, 44, of Sumpter, South Carolina. Brumfield is accused of conspiring with two other individuals to smuggle contraband into the Tuberville Correctional Institution, where she worked.
According to the arrest warrants, Brumfield was an uncertified officer with SCDC. When she was at work Tuesday, an X-ray machine inside the correctional facility detected a cellphone inside Brumfield's property. A subsequent search by officials turned up a small digital scale, multiple electronic chargers and a clear bag containing tobacco.
SOUTH CAROLINA WOMAN CHARGED AFTER TRAFFIC STOP, SEARCH REVEAL NEARLY 1.5K GRAMS OF FENTANYL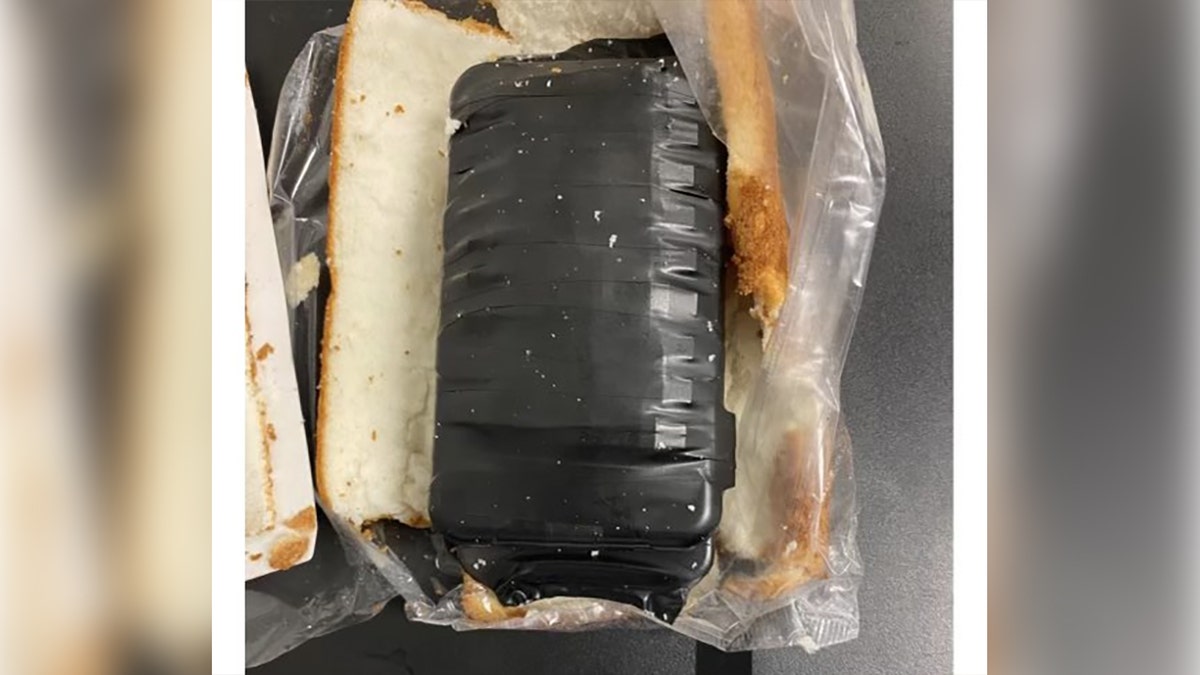 A South Carolina Department of Corrections employee allegedly attempted to smuggle contraband into the corrections facility inside a cake. (South Carolina Department of Corrections)
A photo of the contraband released by SCDC Director Bryan Stirling shows how the prohibited items were hidden inside a cake. The devices and tobacco were taped up, and the cake was layered around the makeshift container.
"An newly hired(July) and now newly fired(today) employee at Turbeville CI, tried a unique way to get contraband into that prison today," Stirling posted on X. "Front gate found a cell phone, a charger and tobacco taped up inside a cake."
The arrest warrant states that any unapproved devices and substances are considered contraband, and it is a crime to bring them into a correctional institution.
"Brumfield did admit under Miranda she Knowlingly and willingly brought contraband into the institution and conspired to do so with an unidentified inmate and third party," officials said. "Another SCDC employee is a witness to prove the same."
ALEX MURDAUGH ONCE BONDED WITH A 'HARDENED' CRIMINAL WHO 'BECAME A MENTOR,' BOOK CLAIMS
A South Carolina Department of Corrections inmate. (South Carolina Department of Corrections via Facebook)
Brumfield was arrested Tuesday and is currently being held at the Clarendon County Detention Center.
"SCDC arrests and fires any officer or employee who is caught attempting to bring contraband inside our prisons," an SCDC spokesperson said. "We hold our officers to a high standard and expect them to live up to it."
South Carolina law states it is unlawful for a person to "furnish or attempt to furnish a prisoner in any county, municipal, or multijurisdictional jail, prison camp, work camp, or overnight lockup facility with a matter declared to be contraband."
Items considered contraband are designated as such by the director of the South Carolina Department of Corrections.
MISSING SOUTH CAROLINA WOMAN LAST SEEN WITH GILGO BEACH MURDER SUSPECT REX HEUERMANN: REPORT.
Blumfield was charged with providing prisoners with contraband and criminal conspiracy.
"The S.C. Department of Corrections reminds members of the public that after an arrest, the burden of proof is on the state to prove guilt beyond a reasonable doubt within a court of law," the department said.
CLICK HERE TO GET THE FOX NEWS APP
Chris Pandolfo is a writer for Fox News Digital. Send tips to c[email protected] and follow him on Twitter @ChrisCPandolfo.