Jamie-Lynn Sigler is getting honest about the struggles she faces as a mother with multiple sclerosis (MS).
On the "Bathroom Chronicles" podcast, Sigler shared her acceptance of her disease, but she admits she has trouble keeping up with her family.
"I really don't know how I would have found the person that I am today without it. And I'm so grateful for it," she said. "But I feel myself, like, leveling up and moving forward as a human being, but my body not following me, and it's really, that's my struggle now. You feel like it should be aligned, and it's not. That's the struggle in my family, to be quite honest, we all feel it."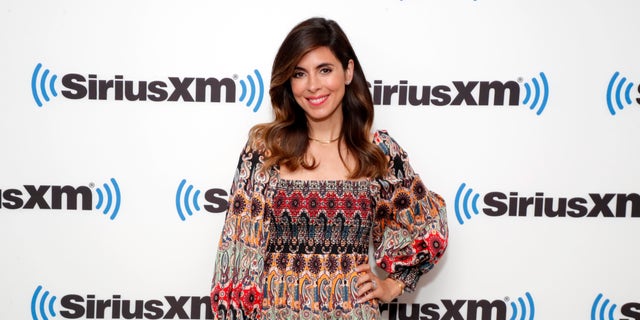 Jamie-Lynn Sigler visits the SiriusXM Studio on April 26, 2022, in New York City. 
(Astrid Stawiarz/Getty Images)
Sigler was diagnosed with MS when she was 20 years old, just before she began the fourth season of "The Sopranos." The actress kept the diagnosis a secret for 15 years before announcing it to the world in 2016.
CHRISTINA APPLEGATE REVEALS HOW SHE COPES WITH MS: 'MY HUMOR SHIELD KEEPS ME OK'
The mom of two boys, Jack Adam, 5, and Beau Kyle, 9, with her husband, Cutter Dykstra, also shared on the podcast that she's continually looking into various forms of healing, including a journey to India to live in an ashram and meditate.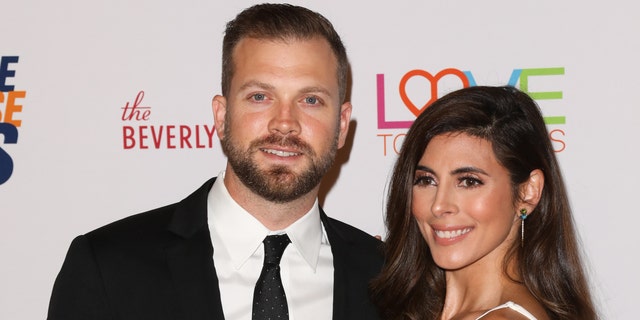 Jamie-Lynn Sigler with her husband, Cutter Dykstra, at the 26th annual Race To Erase MS Gala in 2019
(Paul Archuleta/FilmMagic)
"I think it would be really cool for my kids to witness miraculous healing, too, how they could take that throughout their life," she said. "I have, like, my vision that I always hold on to that I try to see when I meditate or anything, and it's always just me running with them."
She continued, "It's me just running in front of them in their joy and their happiness, because they talk about it all the time. It's all they want."
'SOPRANOS' STAR JOHN VENTIMIGLIA'S DAUGHTER ODELE DEAD AT 25
The 41-year-old first rose to fame as Meadow Soprano, the daughter of mob boss Tony Soprano, played by the late James Gandolfini, on HBO's "The Sopranos" in 1999.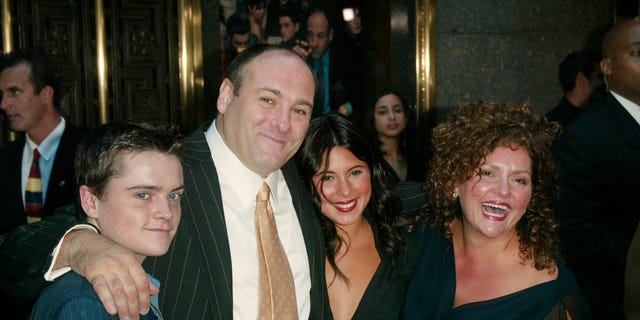 Jamie-Lynn Sigler with her on-screen family, Robert Iler, James Gandolfini, and Aida Turturro in 2002 at the show's fourth season premiere.
( Evan Agostini/ImageDirect)
On the podcast, she opened up on her somewhat complicated feelings about her time on the show.
"It was such a big part of my life, and then it's gone. And it was ten years, and then it's over. You know, and then everybody moves on, and you're like, 'Wait.' And still everybody talks about it, it's still important to people," the actress explained.
"I'm so grateful to have been part of that, but because I feel so distant from that girl there, it's like wait, I want to connect back to this thing that's so important to everybody and me, and it's given me my home that I live in and the success I have now, because everybody ties me to that. But I want to have a better relationship with that experience. . . . I feel like I've slowly been able to."
JAMIE-LYNN SIGLER TALKS 'THE SOPRANOS' SUPER BOWL 2022 COMMERCIAL, REVEALS HOW SHE CELEBRATED 'EPIC MOMENT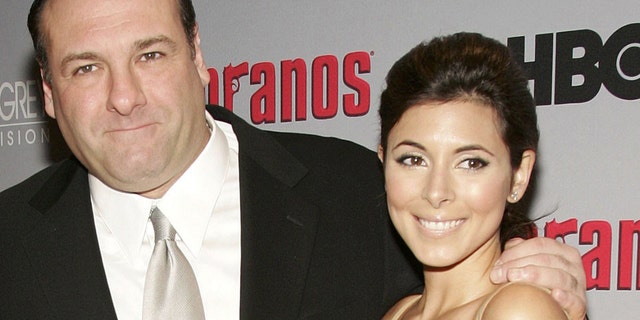 James Gandolfini and Jamie-Lynn Sigler at the season six premiere of "The Sopranos" in 2006. 
(Photo by Evan Agostini/Getty Images)
Sigler also shared that one of the cast members she's stayed close with is Aida Turturro, who played Tony's sister Janice on the show, saying that she is a "huge part of my survival journey . . . and my joy."
She even shared a photo back in January on Instagram with her co-star, writing in the caption, "Had a little visit from a soul mate today."
 

 
 

 
 
View this post on Instagram
 

 
 
 

 
 

 
 
 

 
 
CLICK HERE TO SIGN UP FOR THE ENTERTAINMENT NEWSLETTER
Though she said she still faces physical limitations because of her MS, Sigler continues to act and finds ways to accommodate her condition.
"I've gone back and forth about quitting a million and one times because of this, and I just can't give up on that either. I just love it so much, and I want to keep deepening my work as I get deeper myself," she said on the podcast.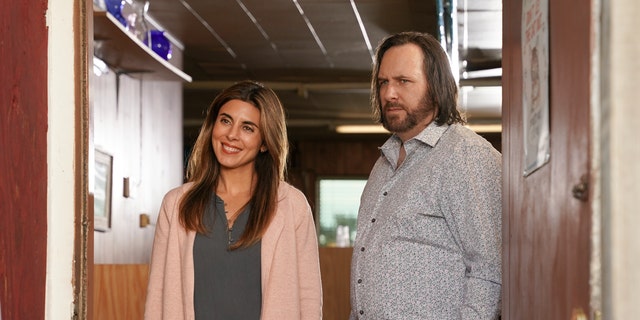 Jamie-Lynn Sigler with co-star Ryan Onan in an episode of "Big Sky" on ABC.
(Michael Moriatis/ABC via Getty Images)
Sigler can currently be seen on ABC's "Big Sky."
CLICK HERE TO GET THE FOX NEWS APP